The VW Golf VII Estate (2015) was very upset when it came to us. The OEM headunit decided to retire, leaving the Golf music-less for quite some time. Nevetheless an upgrade was due for sometime now. Let's get to it!
The OEM Unit.
A big screen with loads of problems. No sound output, no Apps, no Navigation, no Siri. A real waste of screen real estate!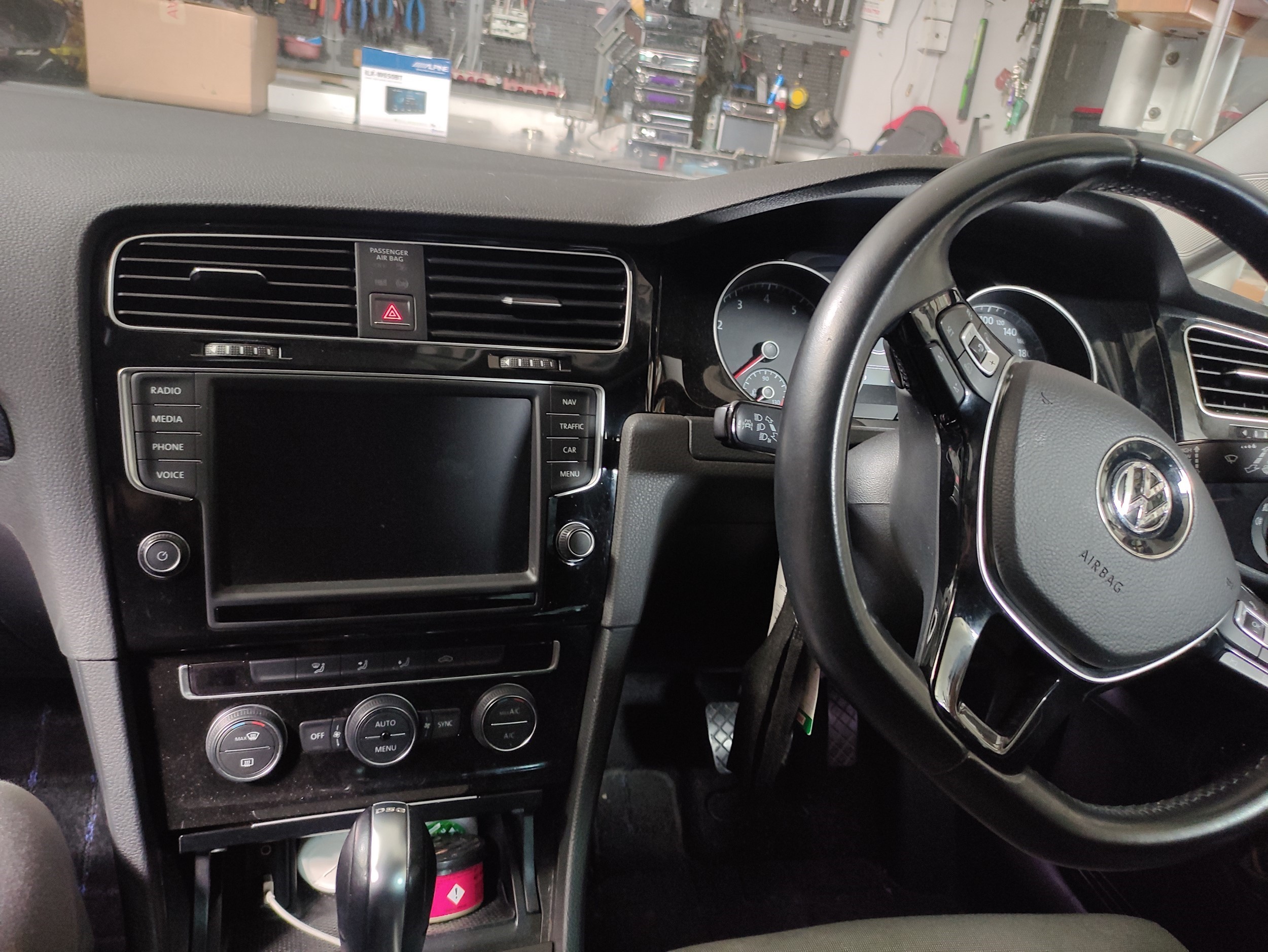 First things first! – Removing the OEM Unit.
After some basic dismantling, we are now able to see what we are dealing with. The car has an OEM Steering Wheel Controls and also many functions are controlled via the OEM headunit. But worry not. We have the correct interface adaptors to make everything work correctly and also keep the Steering Wheel Controls and the OEM settings fully functional!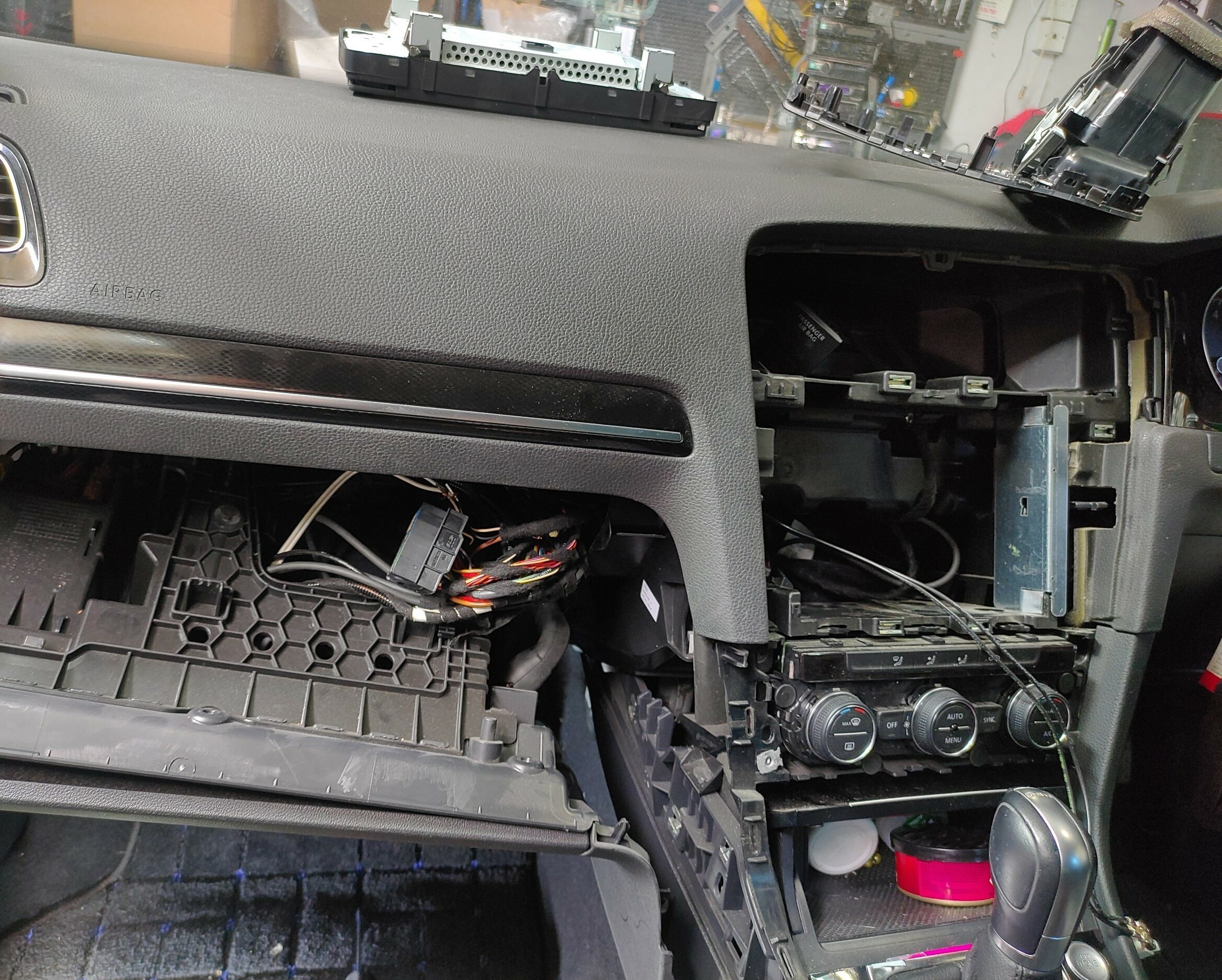 Boom! Hello Golf! Welcome to the future!
Splendid! The Alpine ILX-W650BT feels right at home and everything seems to be working properly. The owner will now be able to use CarPlay and Android Auto. This will surely enhance the feature list of the car and elevate the driving experience to the next level! Yes, we kept everything working including the Steering Wheel Controls and OEM Settings. More on that below! Come on! Read on!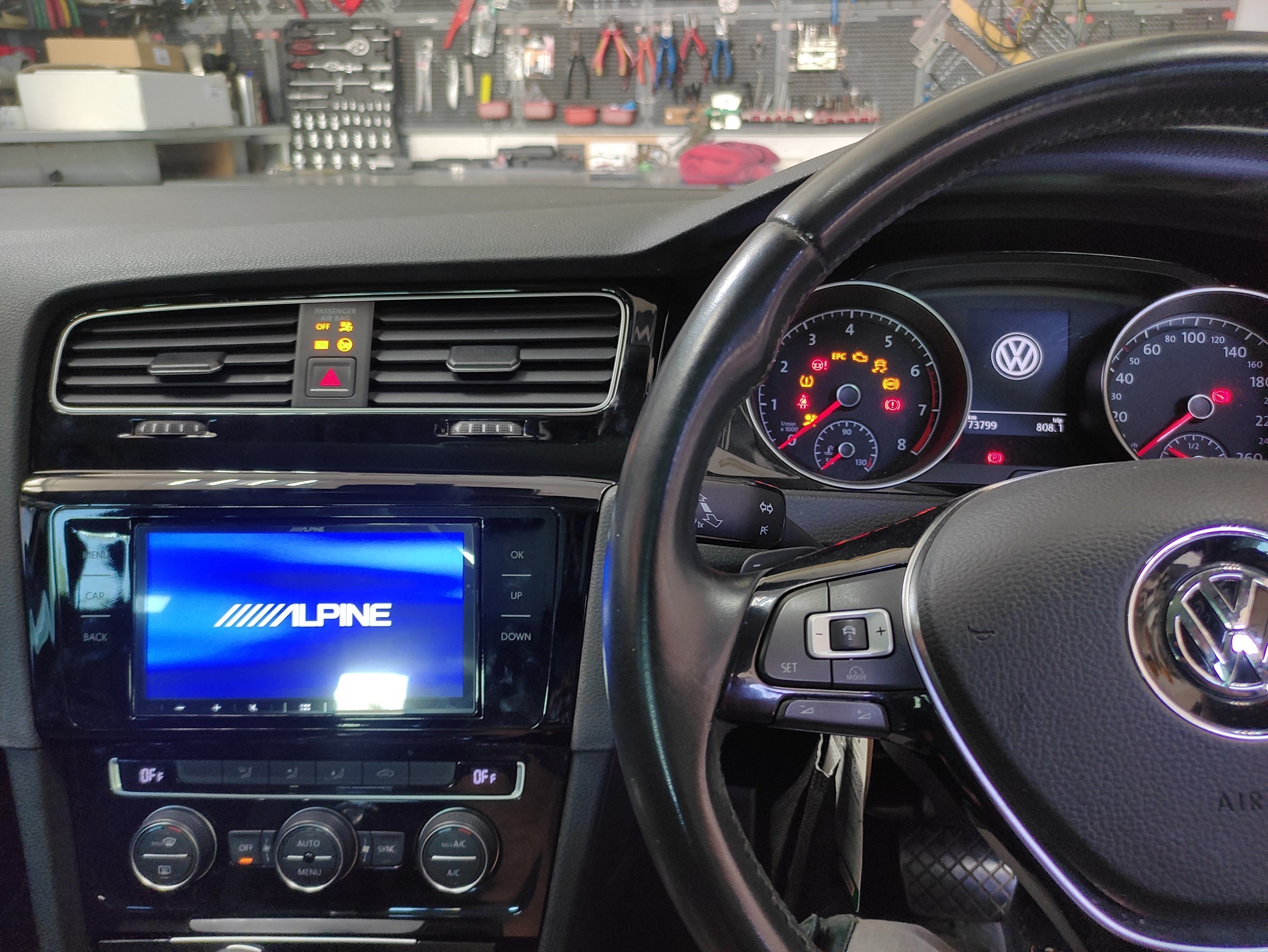 Android Auto & Apple CarPlay.
The world has been made simple with the introduction of Apps. There is an App for almost everything you can imagine. So having an Android Auto & Apple CarPlay compatible Head-Unit makes a lot of sense. The ILX-W650BT handles both flawlessly. Google Maps, Spotify, Tidal, Waze, Hands-Free Telephony, Messages (Voice Only) and more, are now available at your fingertips or even with the help of SIRI and Google Assistant.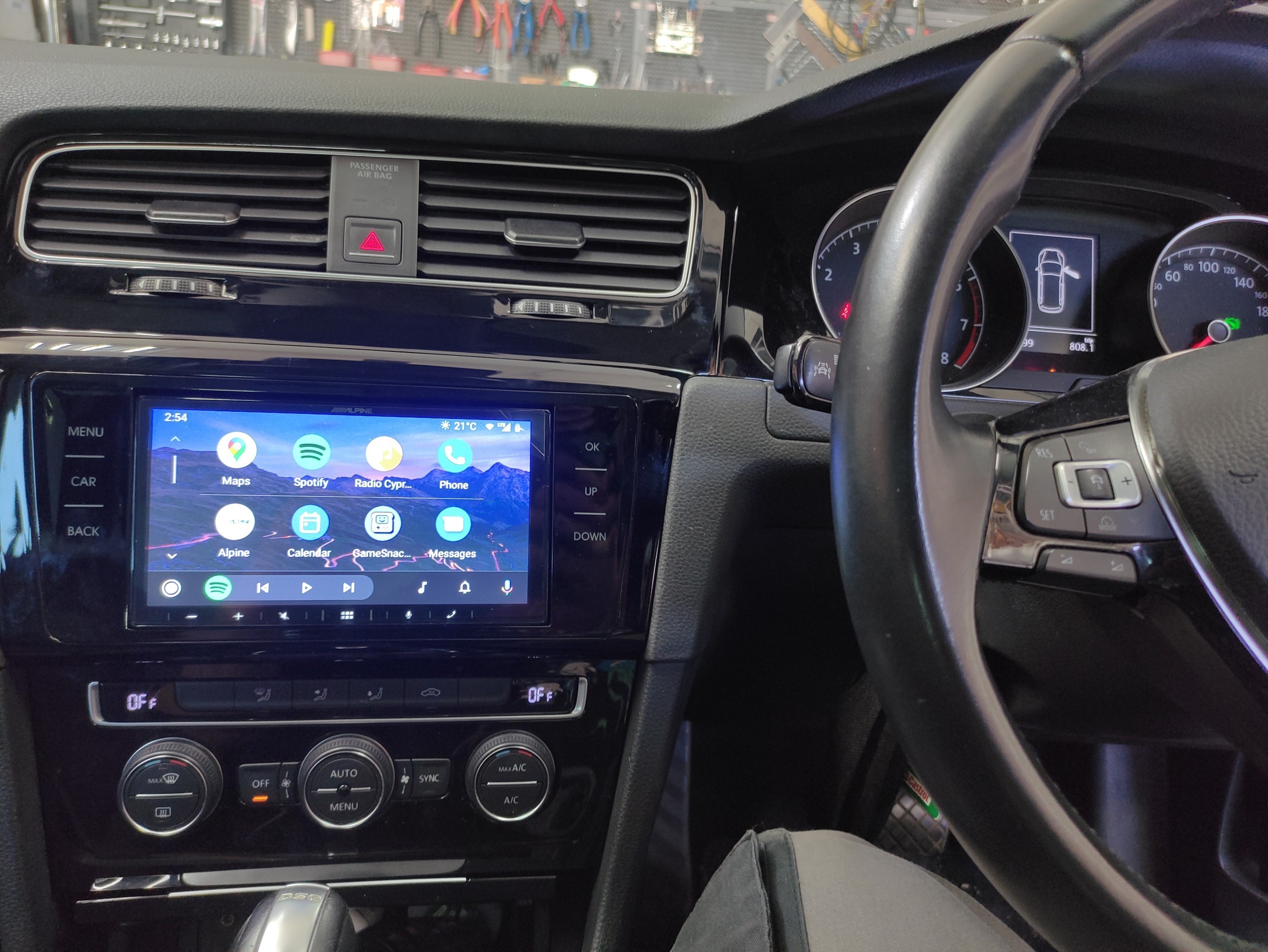 Music Apps.
Control your favorite Music Streaming Services with the same ease you do on your phone. Only now, you can do it much easier on a 7″ screen and on the go. Access all your favorite music, playlists, podcasts and libraries with unparalleled ease!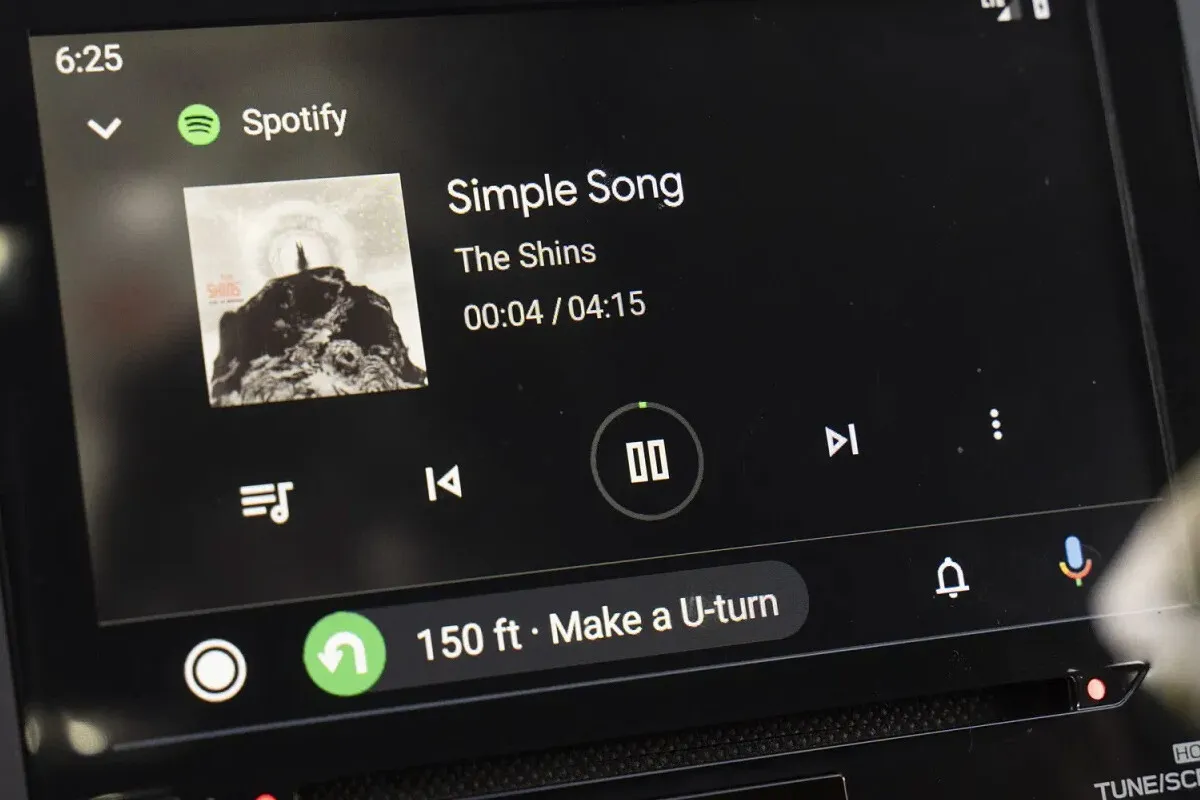 Rear View Camera addition.
We added a discreet camera to assist with parking and safety. Very subtle yet offering 170 degrees viewing angle, these little cameras are handy!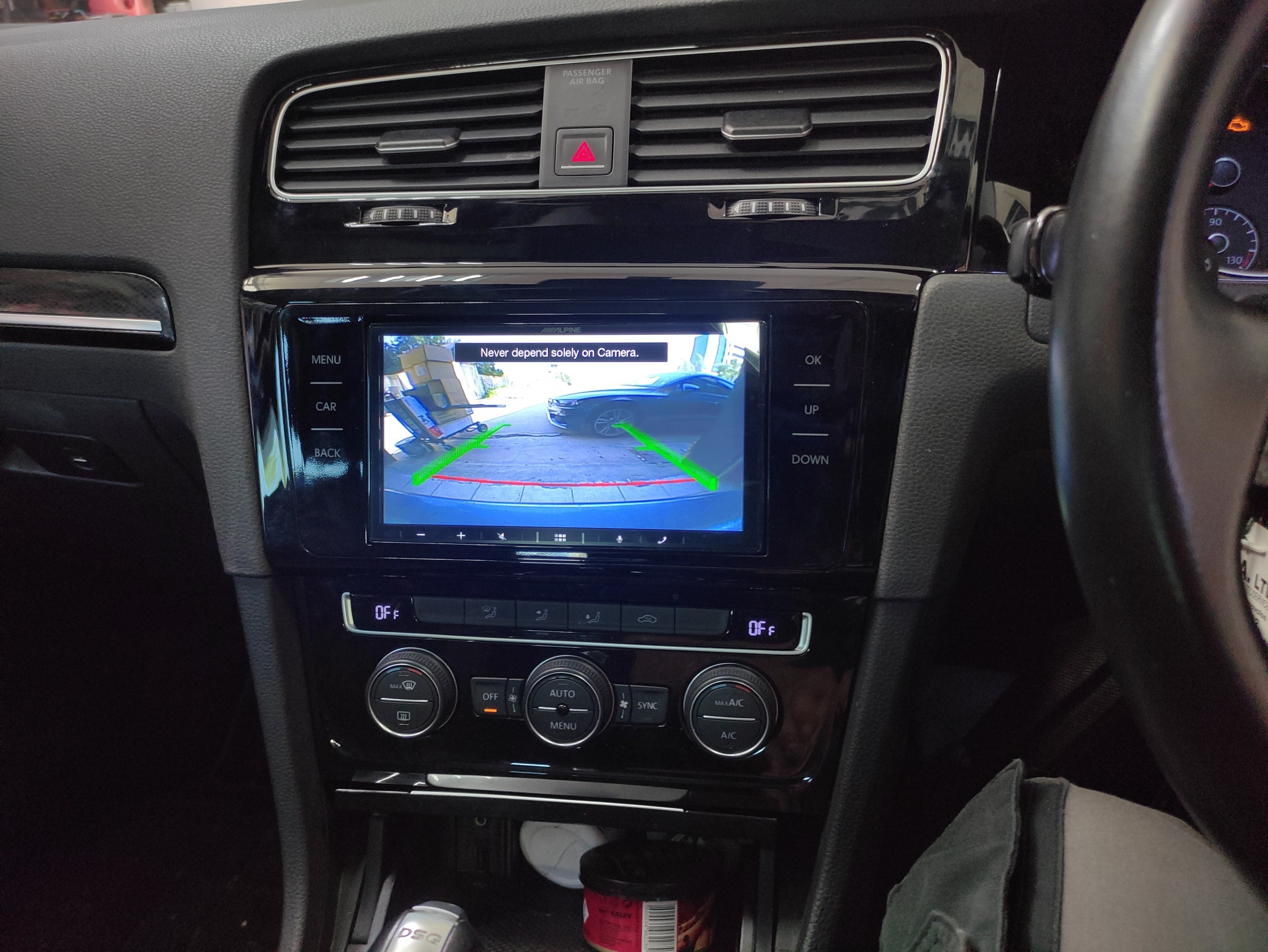 What about the OEM Car settings?
The VW Golf VII, has numerous functions and features that can only be controlled via the OEM headunit. So what happens when we remove it? Will we lose the capability of controlling said features? Absolutely not. Using the correct interfaces from reputable suppliers we ensure that the car will be upgraded in every way possible while keeping its original settings and controls!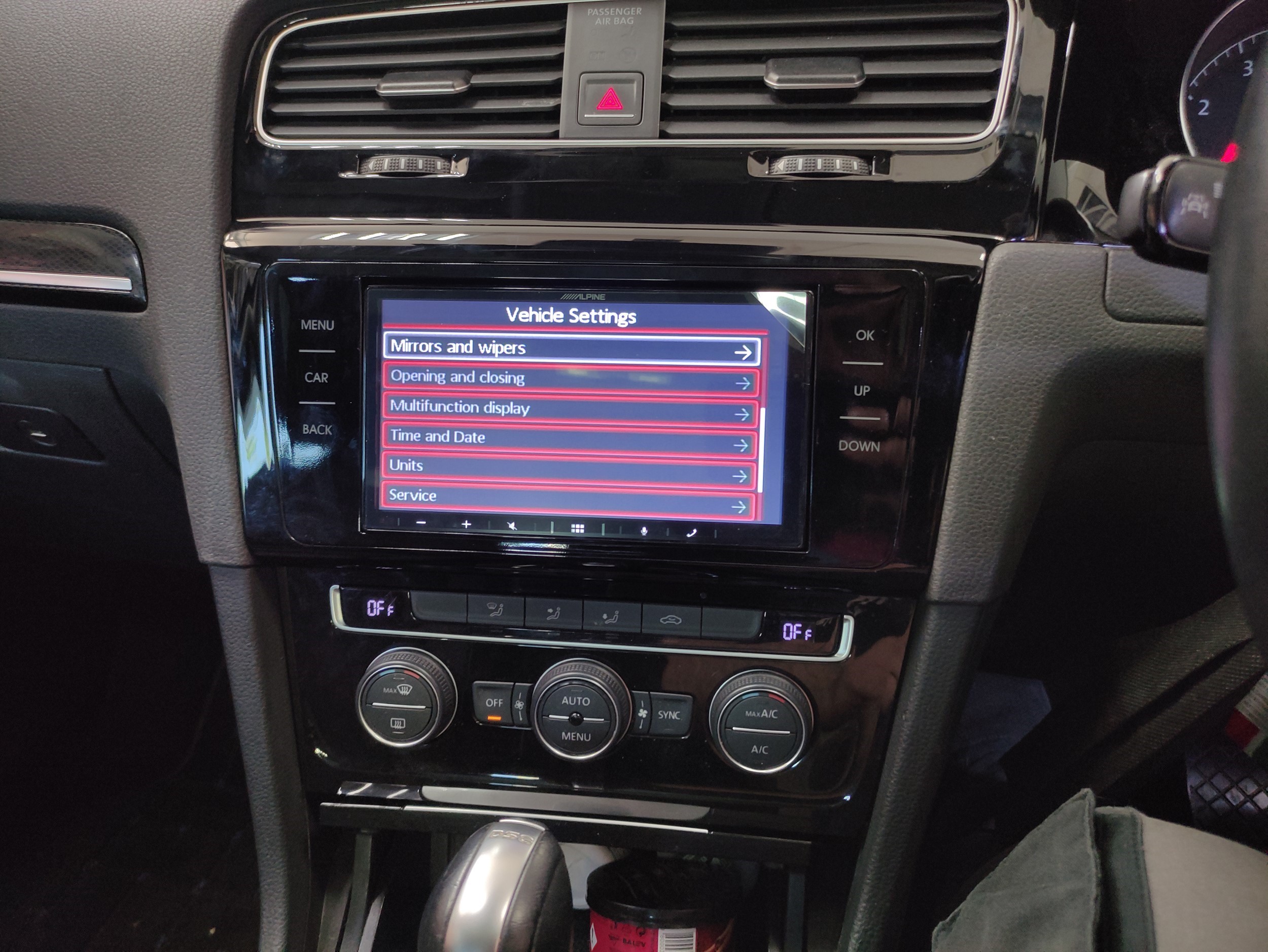 The results
As expected. The Alpine unit delivered everything expected of it and the addition of the camera made a world of difference! The customer is really happy and cannot wait for further upgrades.
Until the next time, be safe and enjoy your car and music!
For more information about the Alpine iLX-W650BT please click here.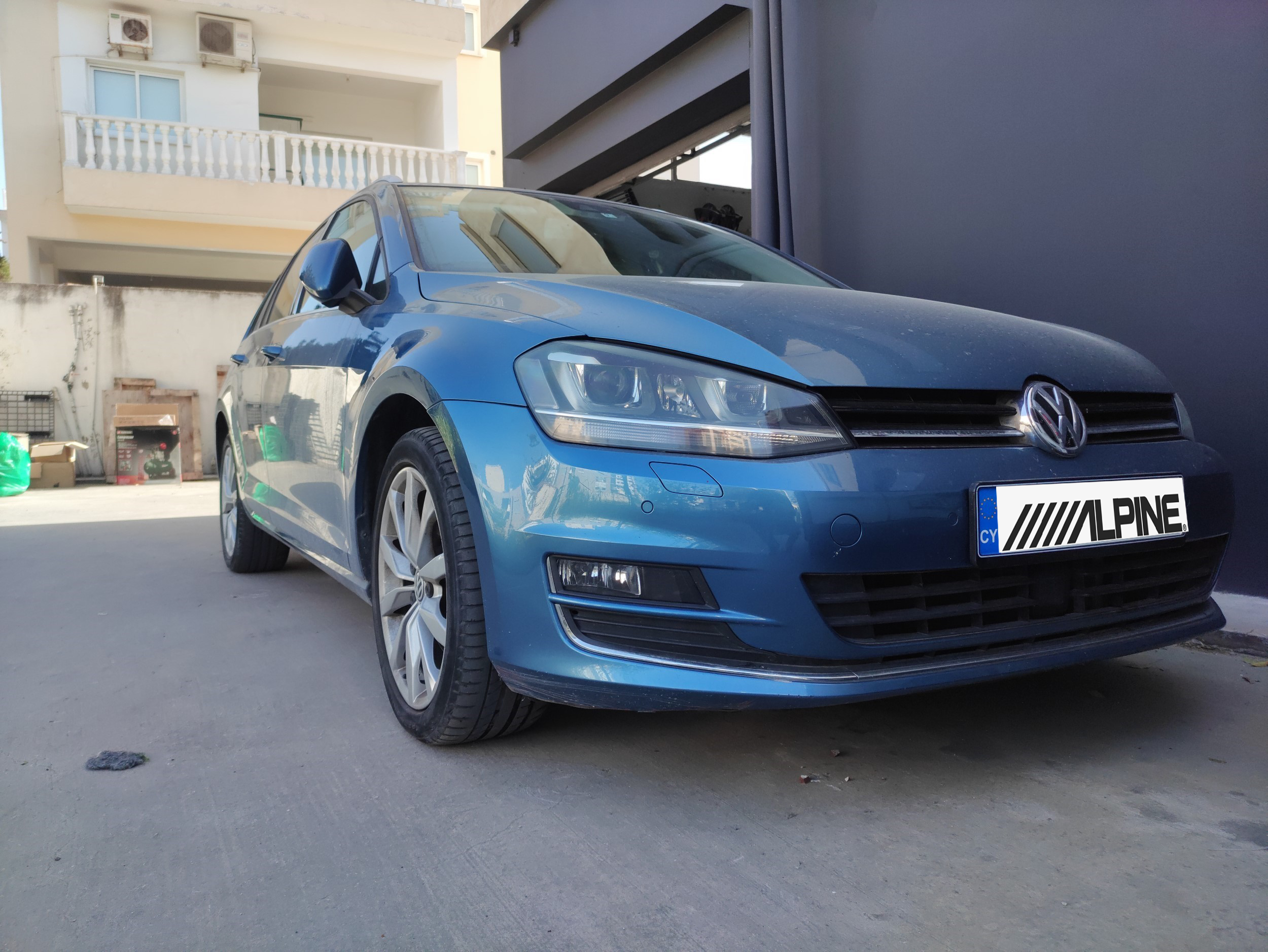 Owner's reaction
I could not believe that my OEM unit just died one day. There was no way I could trust it again and also it was about time for adding CarPlay to my life. Thankfully the guys at Powersound understood my needs and nailed it with this installation!