Showroom pickup.
We will be happy to see you in person, so feel free to pick up your order from our Showroom.
Courier delivery.
We can send your order via Travel Express for collection at your most convenient local service point.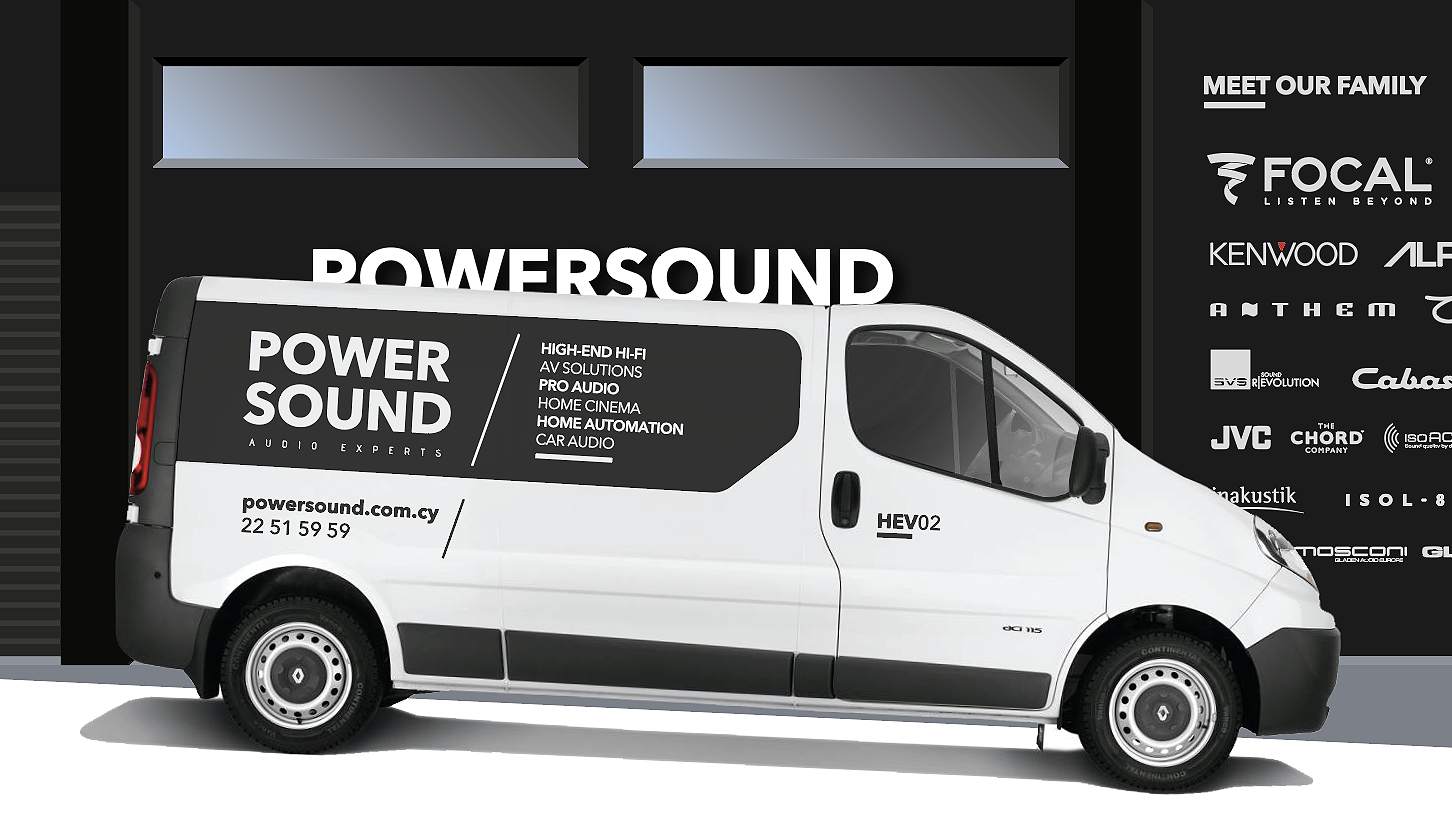 Bespoke POWERSOUND™ delivery.
We can deliver your order personally! Most of the times our products require installation, configuration & calibration. Upon agreement, we can do all three for you.
Please get in touch to arrange your bespoke PS delivery.
Ifigenias 2,
Strovolos, Nicosia, 2007,
Cyprus
Directions:
Click Here
Hours of Operation
Monday: 

09:00 – 17:30

Tuesday: 

09:00 – 17:30

Wednesday:

09:00 – 15:00

Thursday:

09:00 – 17:30

Friday:

09:00 – 17:30

Saturday:

09:00 – 15:00

Sunday: 

Closed
Give us a call
Become a Dealer
If you're interested in becoming a Dealer, please Click Here