The Jeep Wrangler, entering our Audio Realm ready to be upgraded!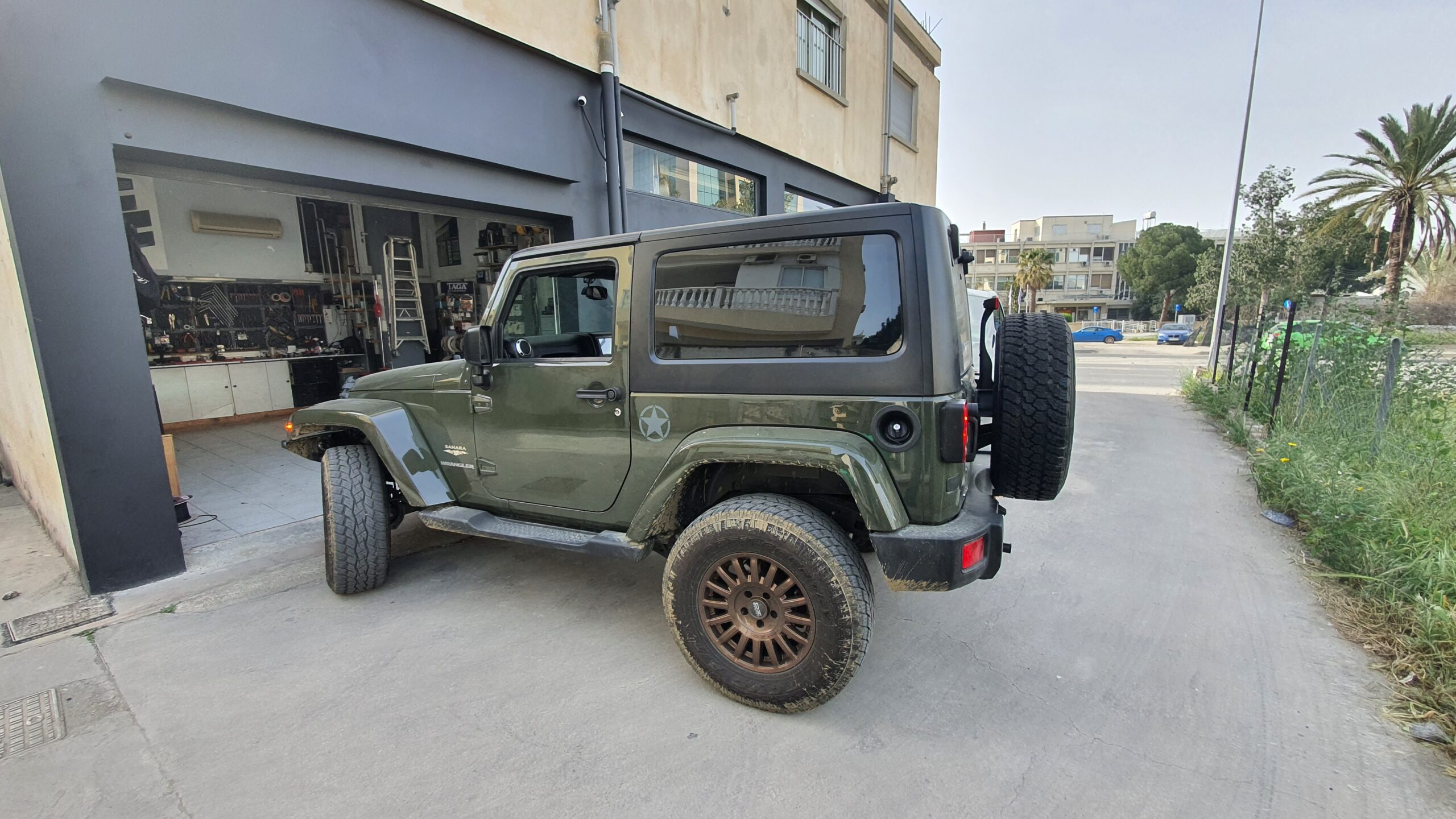 The OEM Unit.
Lackluster. Ugly. With no modern features. A complete and utter waste of Audio space. Thankfully, everything is about to change.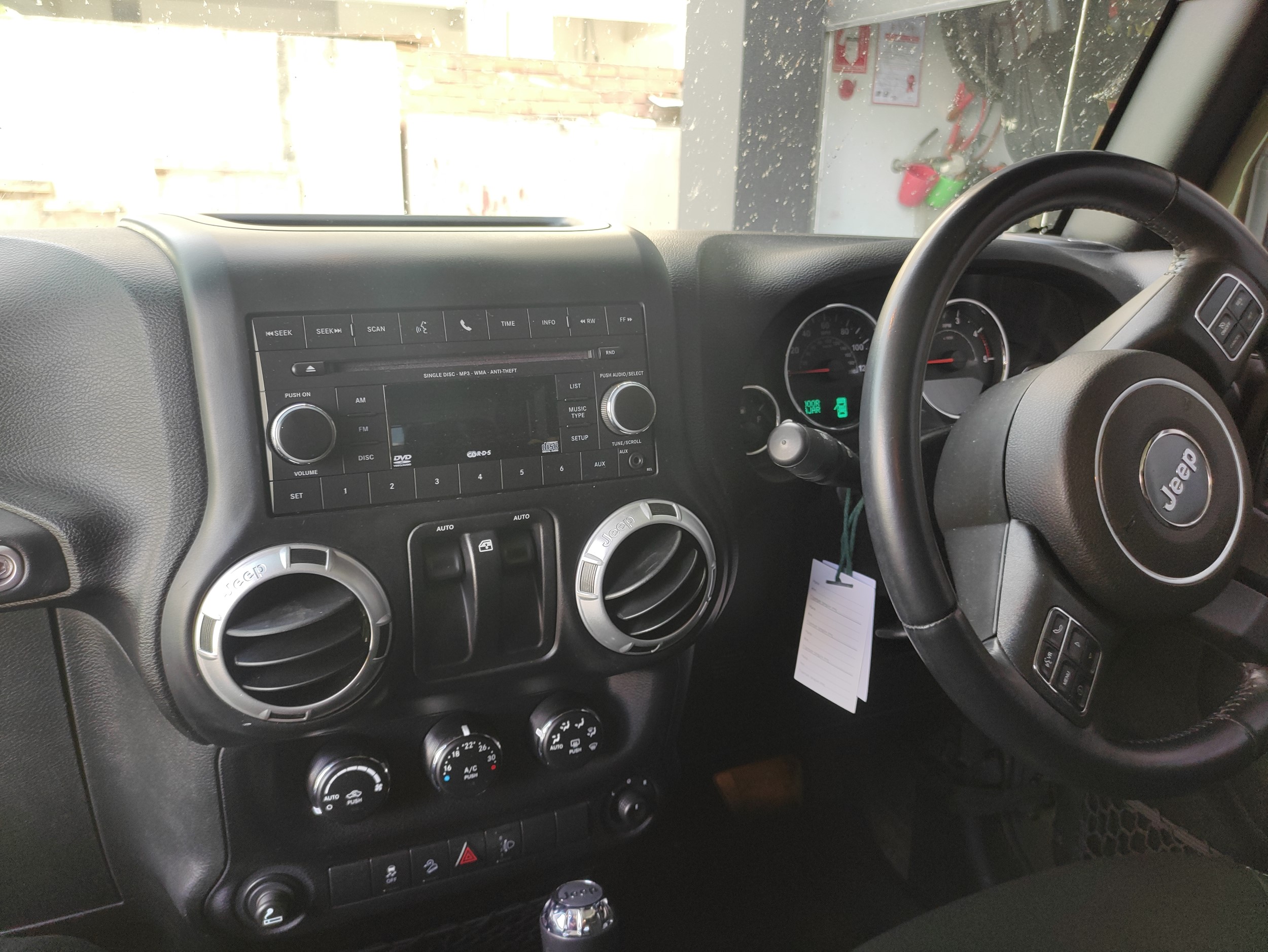 First things first! – Removing the OEM Unit.
After some basic dismantling, we are now able to see what we are dealing with. The car has an OEM Amplifier driving the OEM Sound System which will need some interface adaptors for it to function properly. Thankfully again, we got everything needed for a smooth and problem-free installation!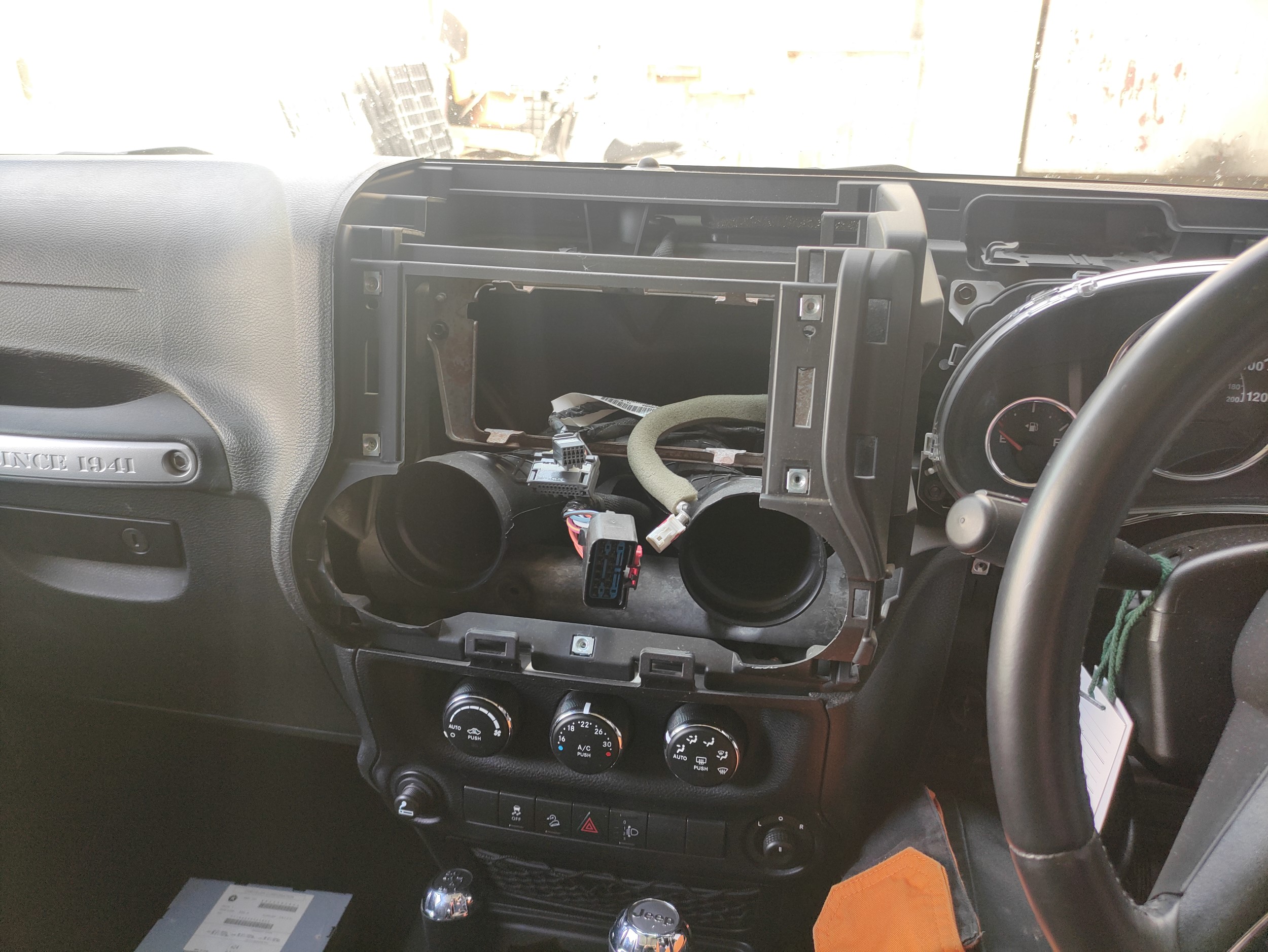 Boom! Hello Jeep! Welcome to the future!
Splendid! The Alpine ILX-W690D feels right at home and everything seems to be working properly. The owner will now be able to use CarPlay and Android Auto. This will surely enhance the feature list of the car and elevate the driving experience to the next level!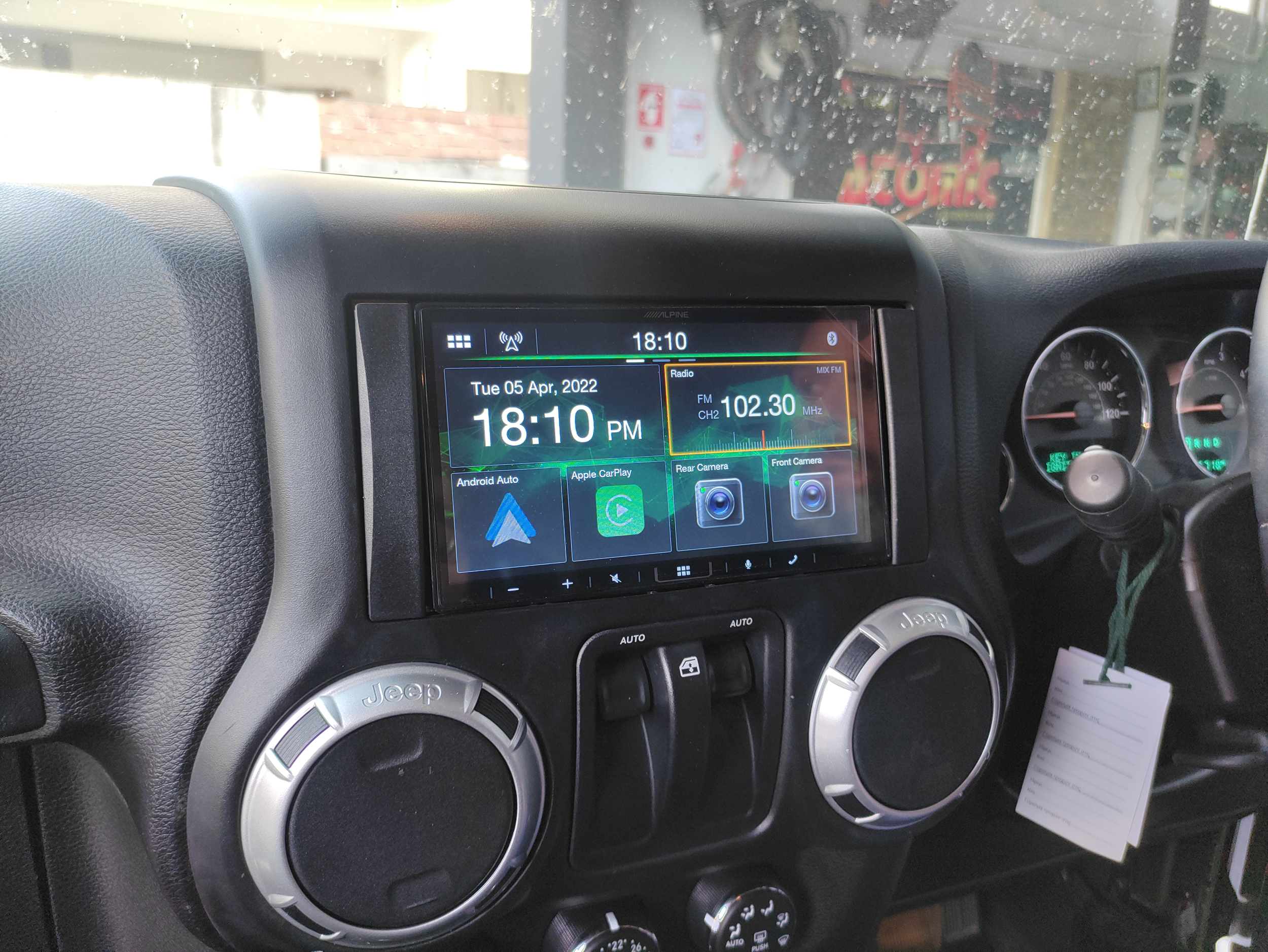 Android Auto & Apple CarPlay.
The world has been made simple with the introduction of Apps. There is an App for almost everything you can imagine. So having an Android Auto & Apple CarPlay compatible Head-Unit makes a lot of sense. The ILX-W690D handles both flawlessly. Google Maps, Spotify, Tidal, Waze, Hands-Free Telephony, Messages (Voice Only) and more, are now available at your fingertips or even with the help of SIRI and Google Assistant.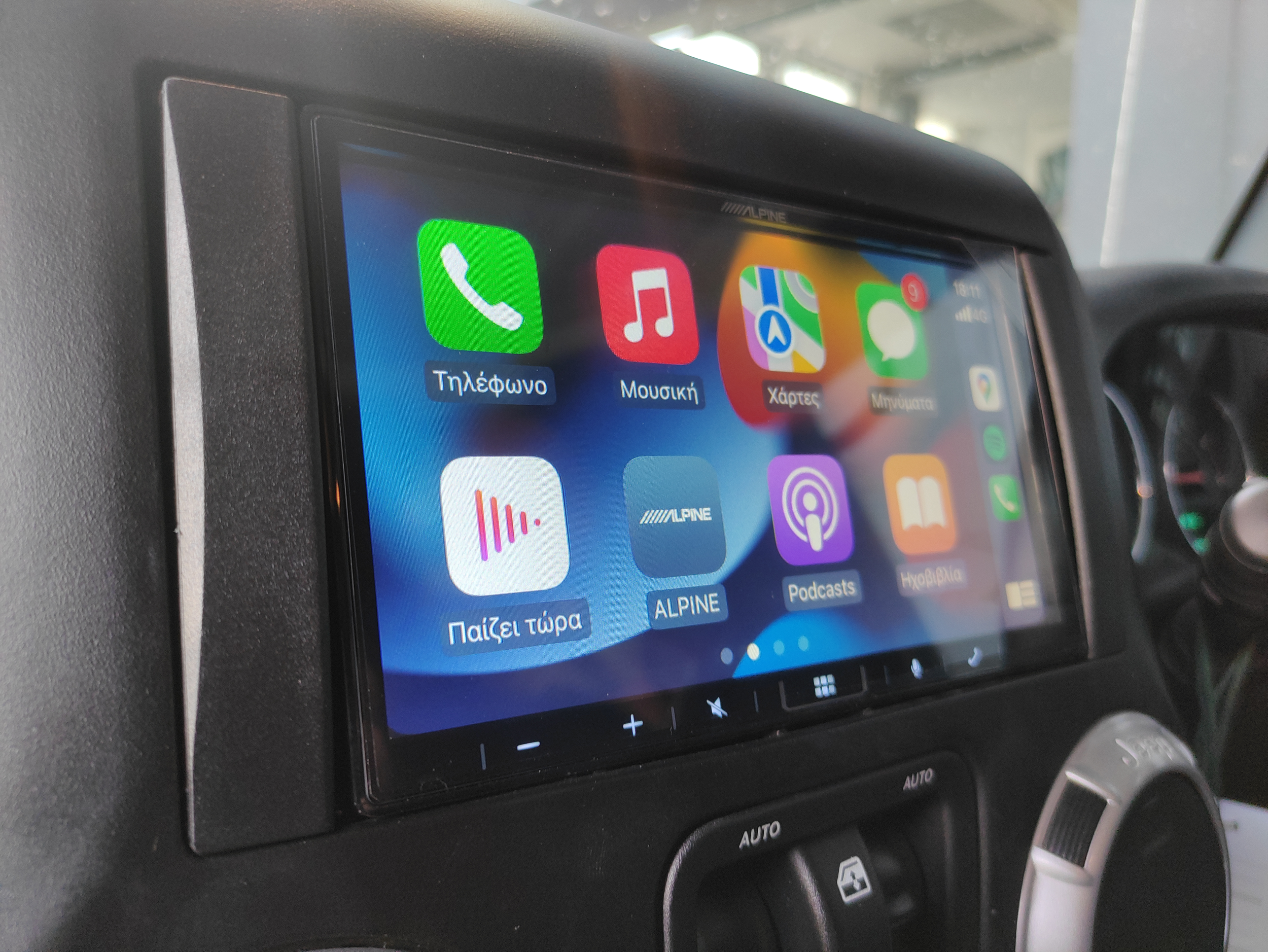 Music Apps.
Control your favorite Music Streaming Services with the same ease you do on your phone. Only now, you can do it much easier on a 9″ screen and on the go. Access all your favorite music, playlists, podcasts and libraries with unparalleled ease!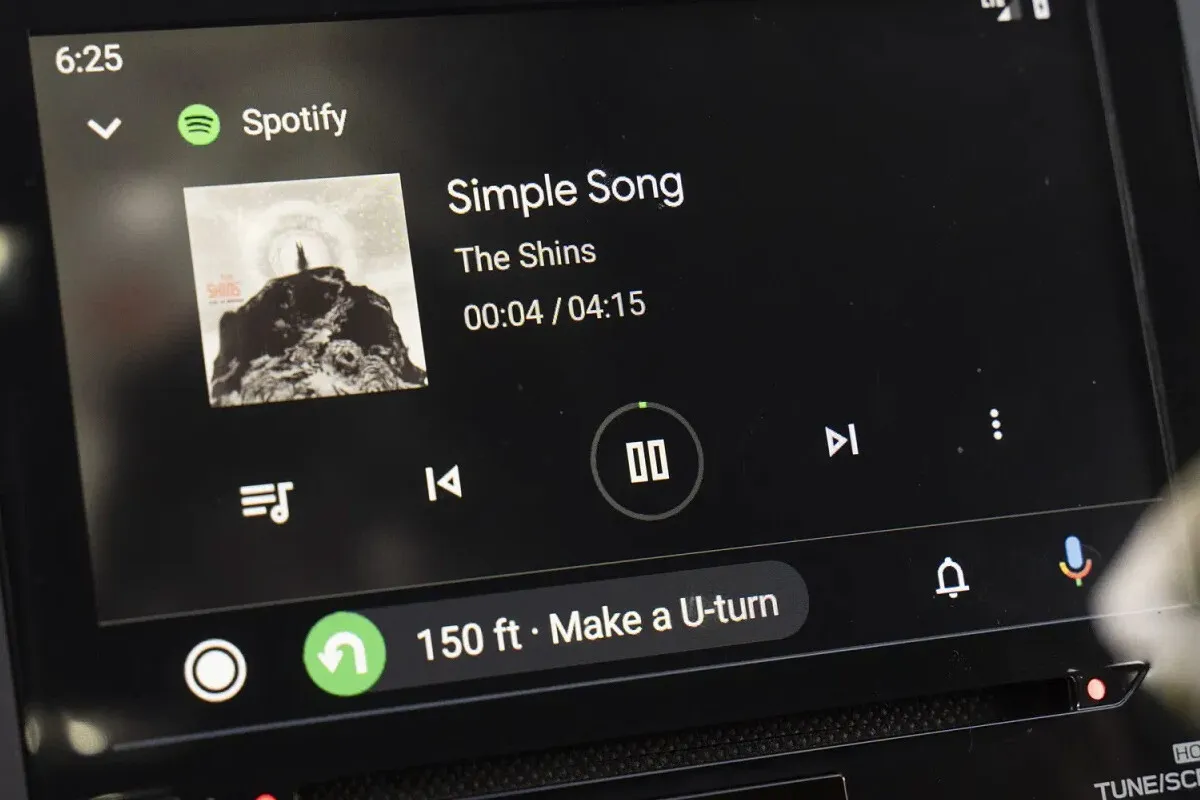 Front & Rear Camera additions.
We added 2 very discreet cameras to assist with parking and safety. Very subtle yet offering 170 degrees viewing angle, these little cameras are handy!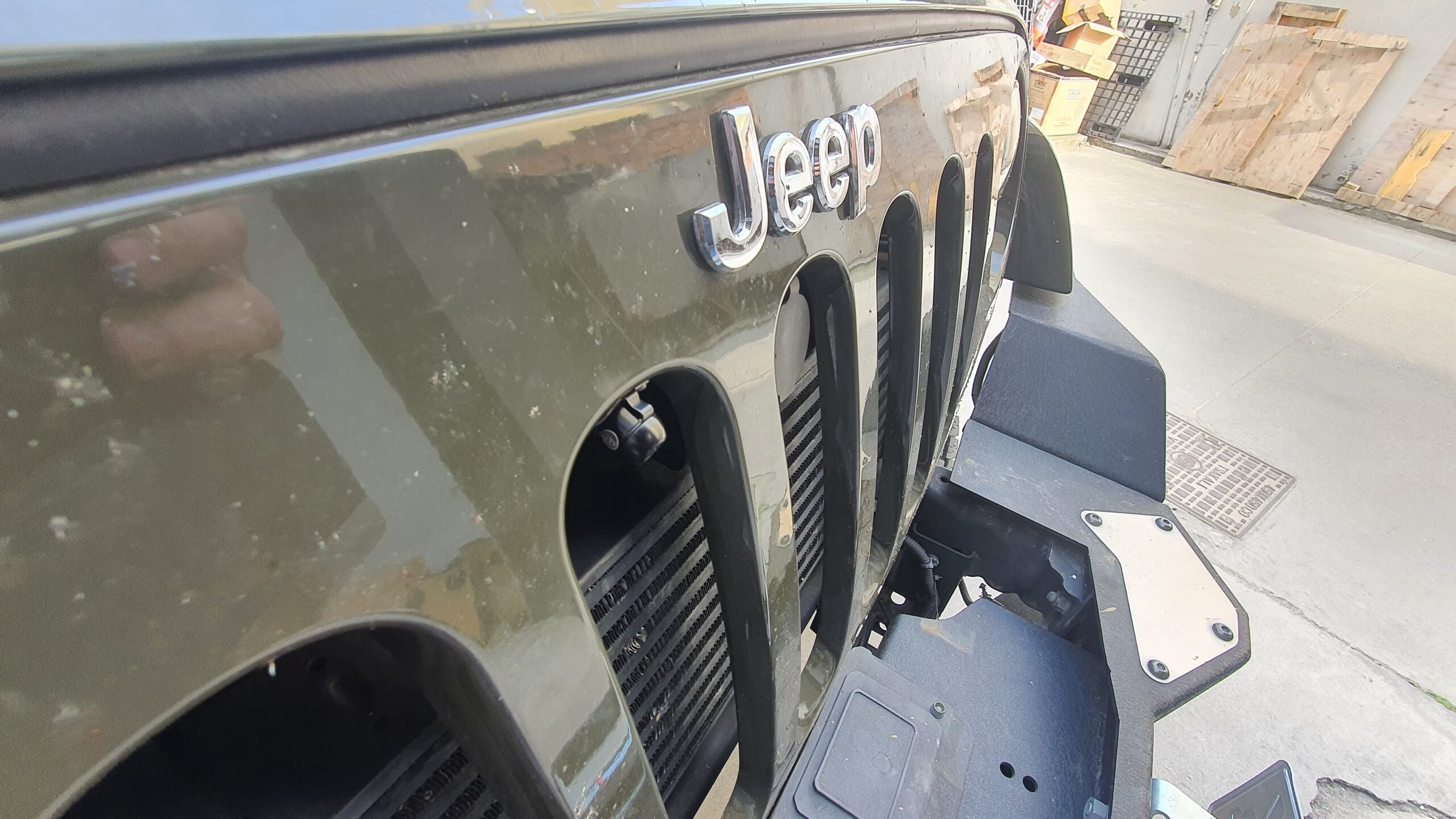 The results
As expected. The Alpine unit delivered everything expected of it and the addition of the 2 cameras made a world of difference! The customer is really happy and cannot wait for further upgrades.
Until the next time, be safe and enjoy your car and music!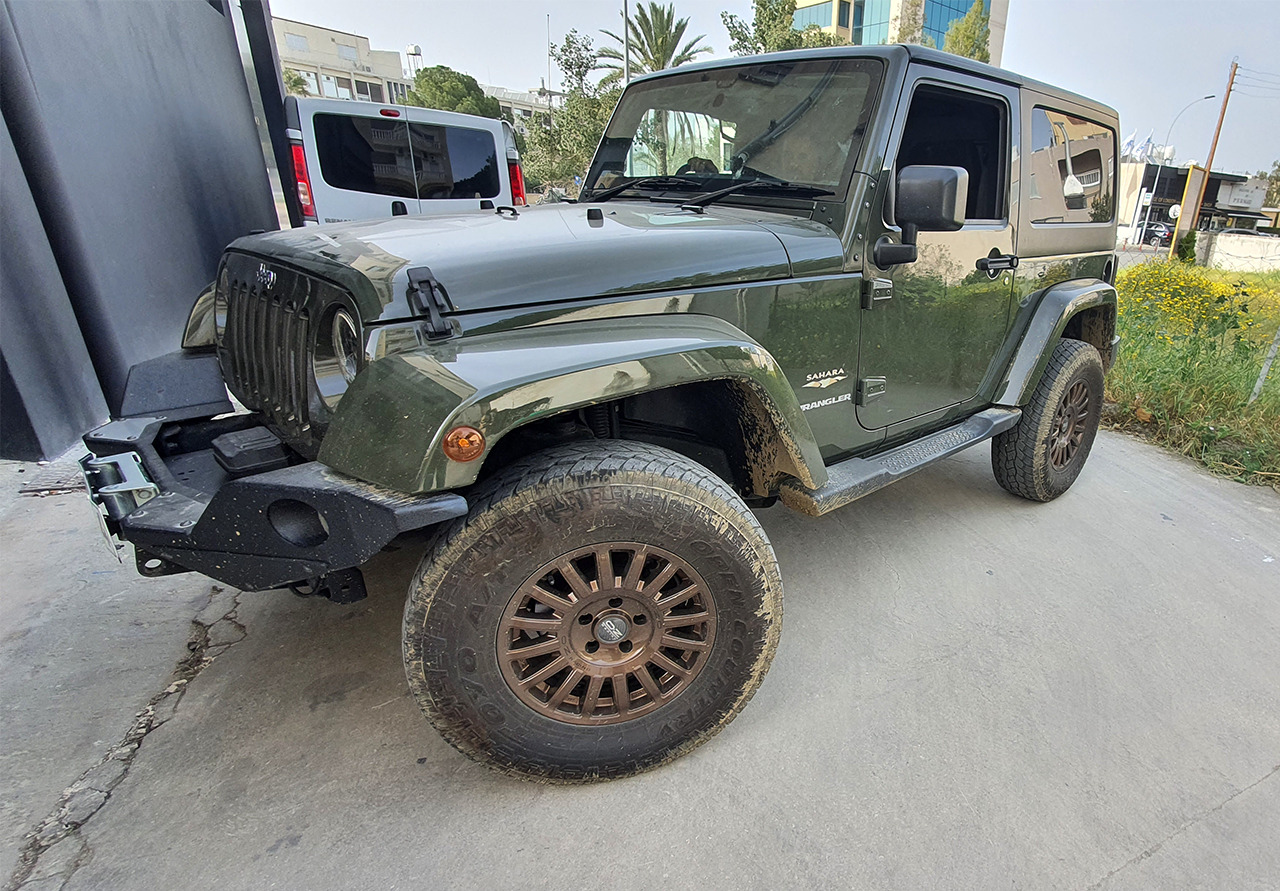 Owner's reaction
I wanted everything to look as good and discreet as possible and the results speak for themselves. I am really happy and cannot wait to drive around with my new additions! Thank you!