Our goal was quite simple. Create a compact yet great sounding speaker setup that would be used for Music listening and only that!
A great sounding setup while keeping it simple and in a Vintage theme !
The customer knew exactly what he wanted. Great sound but also keeping the Vintage Theme he has in his house intact. The furniture that was to accompany our Hi-Fi setup already comprised of a lovely Technics Turntable hinting of things to come. Already filled with many LP records, this sight made the customer's taste pretty evident.
So what goodies did we use?
SpeakersAmplifierSpeaker Cables & Interconnects
The Cabasse Antigua MT32 Bookshelf Speakers.
The Antigua MT32 is the archetypal bookshelf speaker, designed for a rich dynamic rendition in rooms up to 30m2 (320 sq ft). On a shelf or on stands, the Antigua is surprisingly simple to integrate, both acoustically and aesthetically.
The 17CM Woofer / Midrange driver can drop down to 57Hz and the 27mm wide dome tweeter can seduce your high frequency needs with ease all the way to 23KHz.
Parts List:
Cabasse Antigua MT32 Bookshelf Speakers
The Cyrus One Amplifier.
When we talk about the Cyrus One we always get the phrase "Jack-of-All-Trades" popping up in our minds. This amplifier offers almost everything you could possibly want in one compact package and it does so exquisitely.
With its Built-In phonostage, all you have to do is hook up your turntable (the beautiful Technics in this case) and you are ready to go!
It also offers other analogue inputs so you can hook up other sources like a CD Player, or a Computer and finally an apt-X Bluetooth should you decide to stream something from your phone.
Parts List:
The Chord Company's C-Screen Speaker Cable.
The last piece of the puzzle! The all important speaker cables. The gateway / connection between your amplifier and your speakers.
C-screen is a shielded speaker cable aimed at both audio and home cinema systems. It joins the award-winning line up of Chord Company shielded speaker cables, including the acclaimed Clearway and the high-performance Signature speaker cable.
The design's objective was to produce a cable discreet enough for easy fitting and routing, with all the performance benefits that shielding can bring. C-screen is just 9mm in diameter and flexible enough to route around corners with ease. It's finished with a white outer jacket which protects the shielding and makes it virtually invisible against white skirting boards.
Parts List:
The Chord Company: C-Screen Speaker Cables
The Chord Company: Banana Plugs
Just as we expected, the Setup brought smiles to the customer's face almost instantly. But then again this was to be expected from the very beginning since everything went precisely according to plan. Now for the best part: The breaking in period and the endless hours of music enjoyment!
Spinning some lovely records on this setup will surely offer countless memorable moments.
A Stereo System that matches the customer's essence!
Sometimes you just need to see a Hi-Fi setup and you know that it will sound right. And this was one of those times. The Cabasse Antigua MT32 blended really nice with the surroundings and the black gloss face-plate of the Cyrus One gave the whole setup a lovely charm.
So! How does it sound?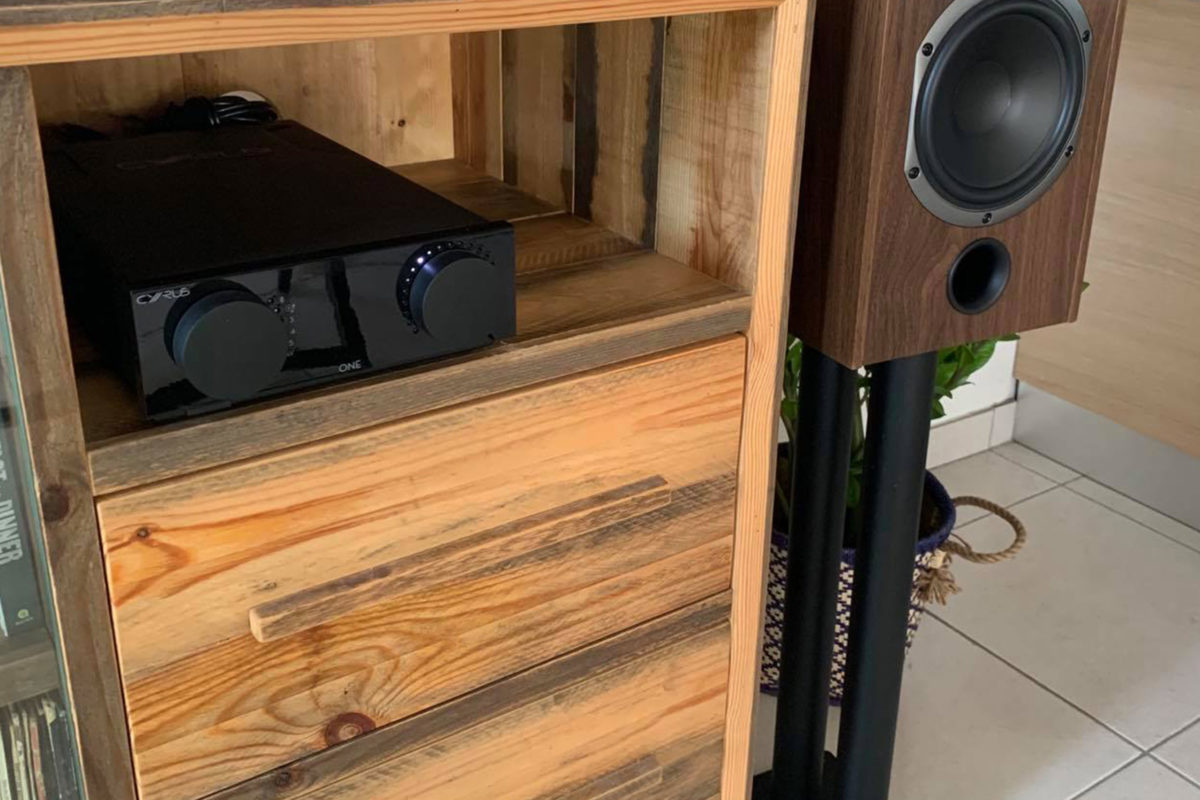 It's never easy to explain to someone how a Hi-Fi system sounds. It is much easier to experience it first hand. Once you do that, you realize that there is no way words can do justice of how good (or bad!) a Hi-Fi system sounds. Sure many people like to use words like "Spacious", "Wide Sound-stage" , "Warm" and many other adjectives in attempt to capture the essence of a Hi-Fi setup. Once you have read those lines many times, you tend to prefer the hands on experience even more!
So back to the question. How does it sound? Let us just say that the customer was really happy with the result and we are sure he will re-play all his LPs one by one as he re-discovers his music collection all over again!