Everything falls in place when the planning is spot on
We love installing potent Home Cinema systems. We never hidden the fact that we adore Anthem AV Receivers and if the budget allows it then they are our first stop before doing anything else or choosing the rest of the gear. In this case, the customer who is a big movie fan, decided to choose the Anthem MRX-1140 as his starting point and that made us extremely happy and energized for what would follow!

A Full SVS Setup
SVS makes some of the best subwoofers in the world and this is no secret. What about their speakers though? Are they up to par? Oh yes! The Ultra Series of SVS speakers offer so much "bang for the buck" that they are a "no brainer" when searching for top notch performance without spending a fortune. In this setup the flagship SB-16 ULTRA was chosen to accompany the ULTRA Towers! A 16″ Subwoofer that is powered by 1500W of D-Class Amplification. Easily dropping all the way down to 20hz this is one serious subwoofer!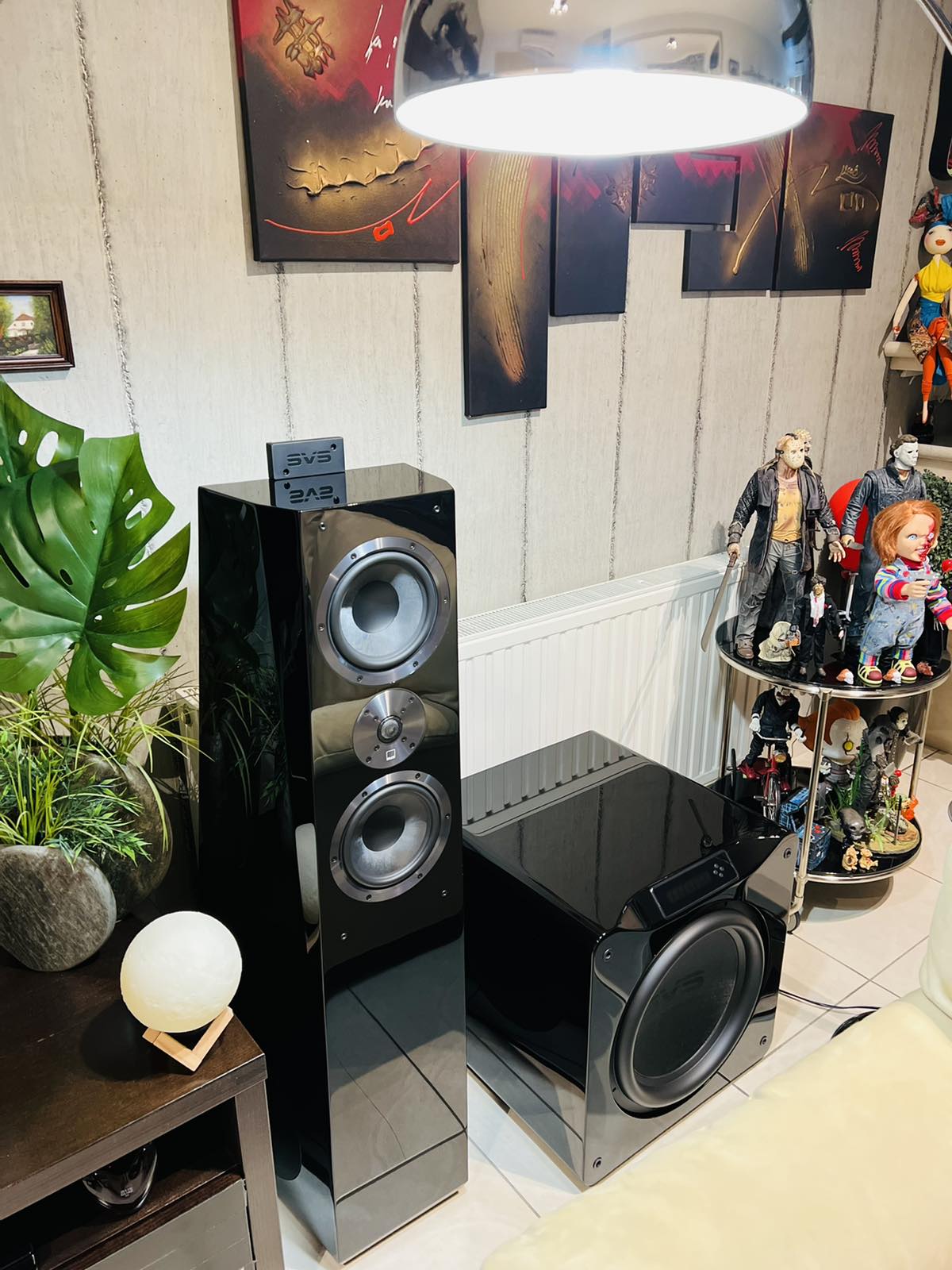 The surround speakers
The Ultra Bookshelves are the perfect companion for the Ultra Towers and the Ultra Center. They are powerful enough to be used as front speakers as well but in this case they were tasked with taking care the all important surround channels and make the customer experience his movies like never before.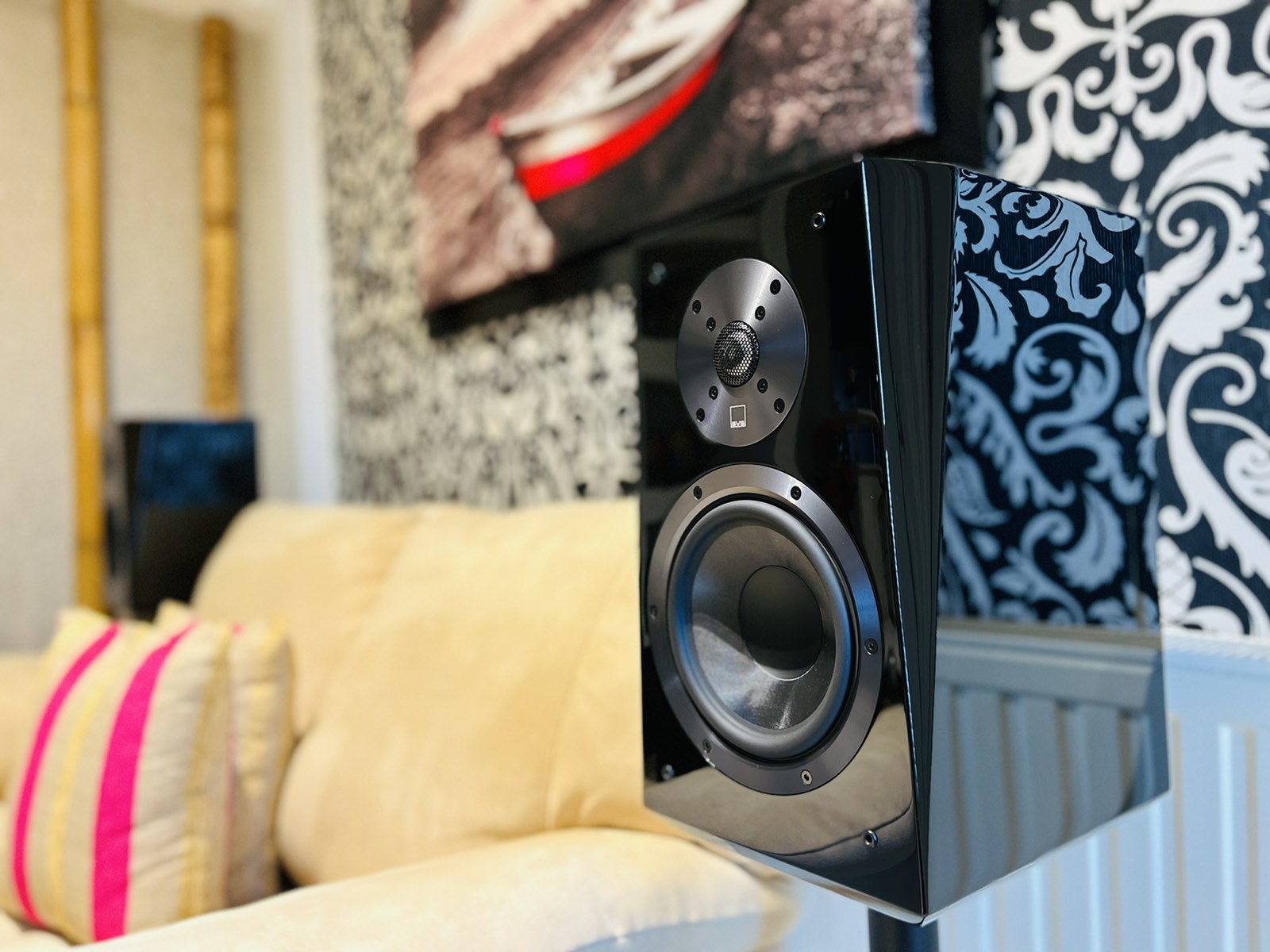 Dolby Atmos and the all important Height Speakers
The SVS Prime Elevation speakers are multi-talented. They can be installed on the wall, on the ceiling and even on top of floor-standing speakers to provide the all important height effects that give Dolby Atmos its 3D presence and immersive experience. So it is not a surprise they were chosen for this particular setup as well with the addition of another 2 as side-surround speakers already being discussed.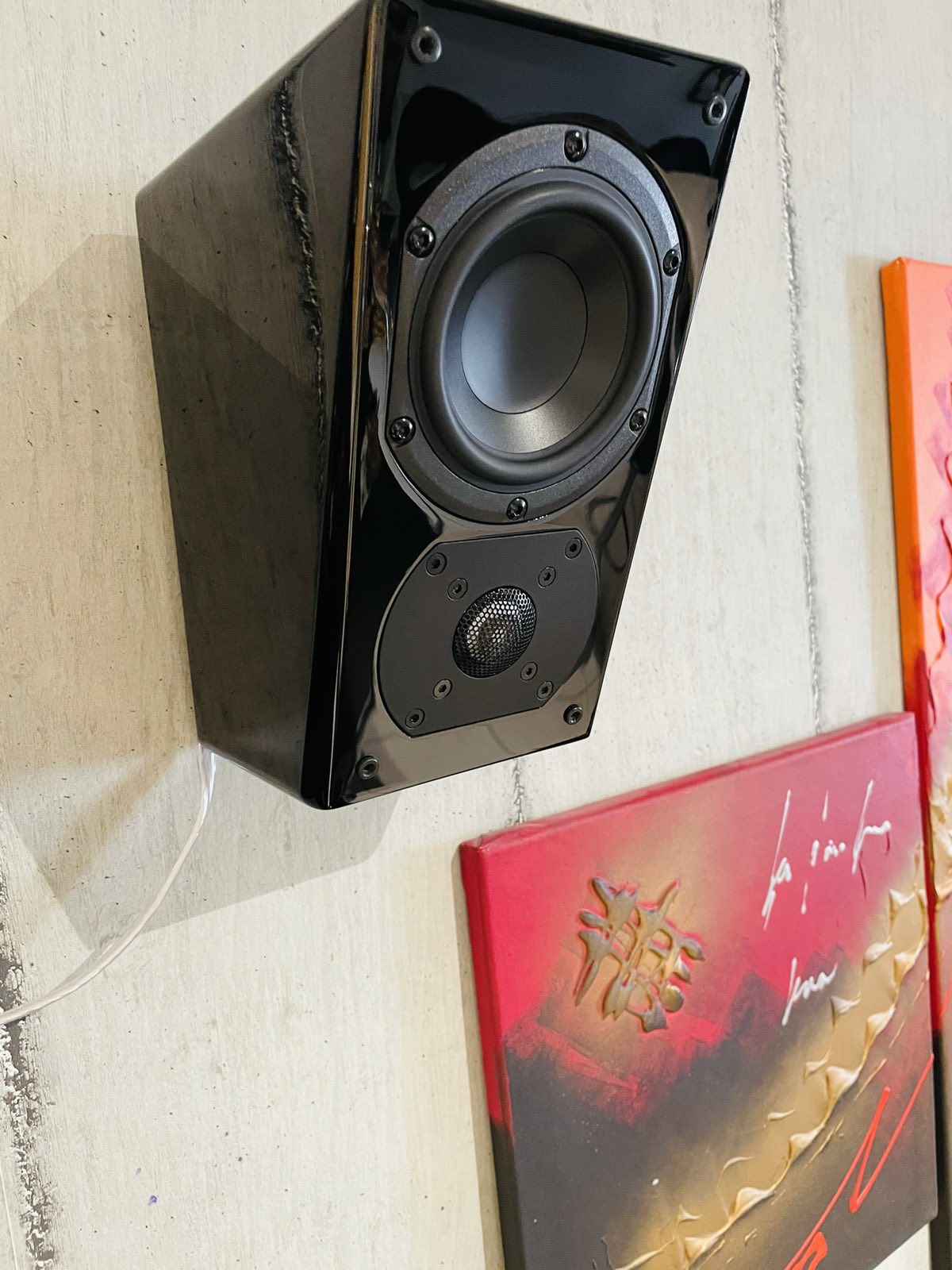 The Ultra Center Speaker
Dominating. As it should be. The Center Speaker is the most important speaker when it comes to Home Cinema setups. We have said this countless times and we will say it many more. We were over the moon when the customer gave us the go ahead to use the SVS Ultra Center Speaker. Not only it packs a punch, it is also a 3-Way design which makes speech intelligibility more vivid and in effect clearer with much more definition. It boasts 2 x 17cm Mid-Bass Drivers a 10cm Midrange driver and a 25mm Aluminum Dome Tweeter.
The Center Speaker of your dreams
Using the In-Akustik isolation pucks the Ultra Center is being decoupled from the furniture thus absorbing and diffusing any unwanted resonances deriving to a more accurate sound reproduction.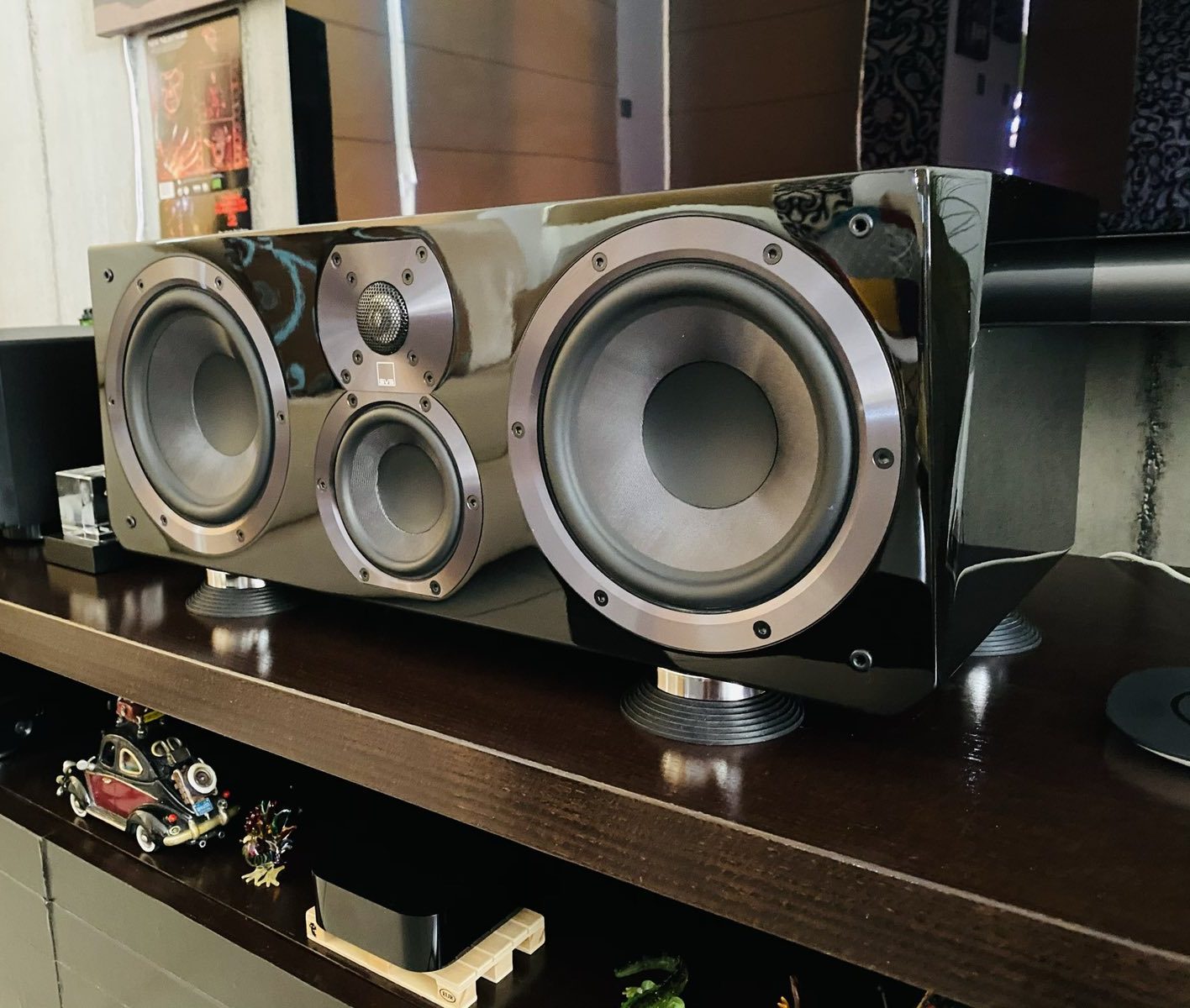 The SB-16 Ultra Subwoofer: Bass to blow your face away!
Reproducing those vital low frequencies that emphasize the events of earthquakes, crashes, thunders or a mere door shutting hard, is a must do for any Home Cinema setup that respects itself. The SB-16 Ultra does that and much, much more without breaking a sweat. Featuring 16″ of sweet cone area, a powerful DSP, App Control, 1500W all in a gorgeous gloss black enclosure, this bad boy is not playing around. Owner of countless awards from the audio industry, this is a subwoofer that means business. A quick reference view at its specifications is enough to prepare you of what you are about to experience if you ever decide to own one. As long as you have some space for bass, this subwoofer should definitely be high on your list.
Calibration
Anthem Room Correction (ARC®) puts the sophistication and power of an advanced audio lab in your hands so that you can achieve perfect sound at home. Our PhDs did the hard work, so you don't need an engineering degree to use it. ARC is sophisticated enough to produce real results that you can hear, easy enough to be used by anyone, advanced enough to allow you to customize the settings, and professional enough to give you the kind of results you'd expect from software and hardware costing thousands of euros.
The most significant detriment to the sound of an audio system is almost always the room it resides within—especially true in the realm of bass. Even in a professionally treated sound room, bass can quickly become boomy or anemic. Anthem Room Correction helps audio systems sound their best in any space. ARC offers a robust suite of tools to tame your wild sonic frontier, whether you have a tricked-out home theater, a traditional living room with carpet and thick drapes, or a modern floor plan with large open spaces and acoustically reflective furniture and windows.
To compensate for this and to optimize the in-room response of your speakers, Anthem Room Correction measures the output of each speaker relative to the listening area then, through a series of calculations, adjusts its output. Not only does ARC correct peaks and dips in a speaker's frequency response, but it also preserves the beneficial acoustic attributes of a room—attributes based on proven psychoacoustic science (the study of how humans hear and experience sound).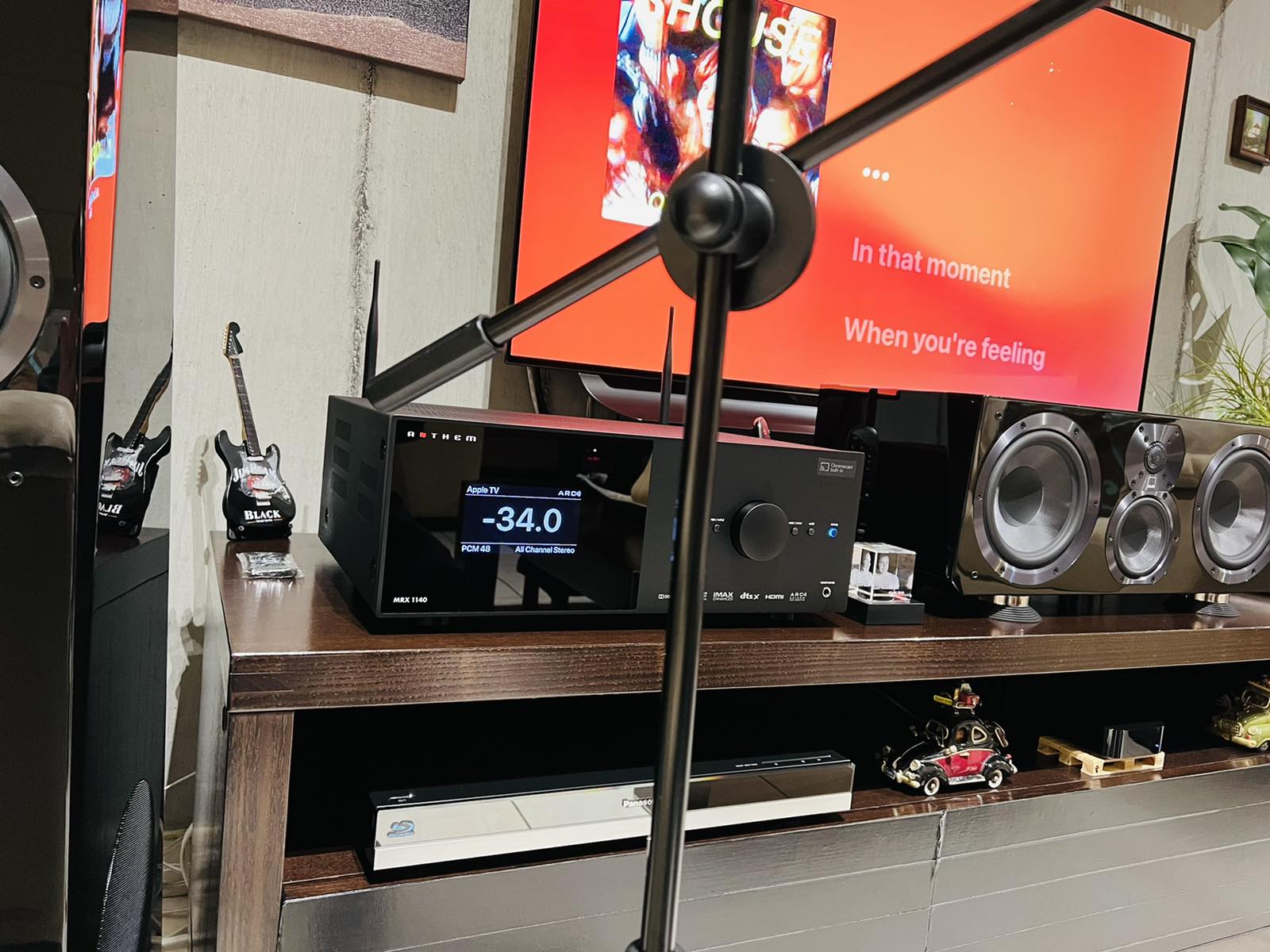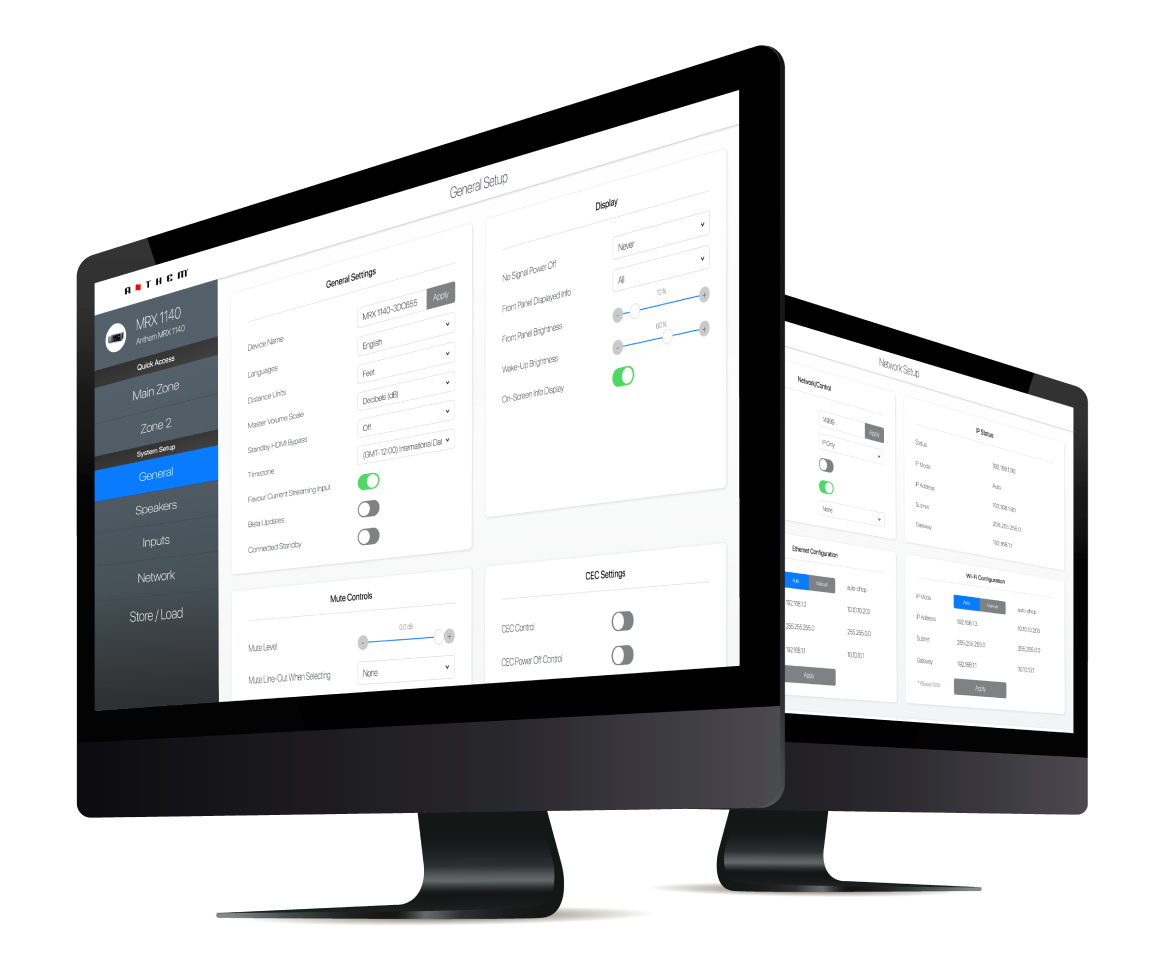 Conclusion
There is no question that this is one serious Home Cinema setup. Even though it does not reside in a dedicated room, using the Anthem ARC Room Correction has given us a very good platform to work with and the results are exceptional. The dynamics and sheer power that this setup delivers is out of this world and we can honestly say that it can make you wonder if it is really worth it go ever go to the cinema again! Sure, we love the big screen but this is so good that it easily rivals the cinema experience!