The Maserati Granturismo (2015) designed by Pininfarina is a special Maserati. The OEM headunit, not so much! It lacked just about everything and was giving us and this beautiful car some pretty bad vibes. Something needed to be done. Fast.
The OEM Unit.
Once again, a beautiful car is being let down by a lackluster audio system. A touch-screen without Apps, no Navigation, no Siri and with really bad and tiring sound just like most OEM audio systems. Thankfully, with some love and effort, the OEM head-unit can be replaced with something much better that will elevate the sound performance while offering many new and exciting features.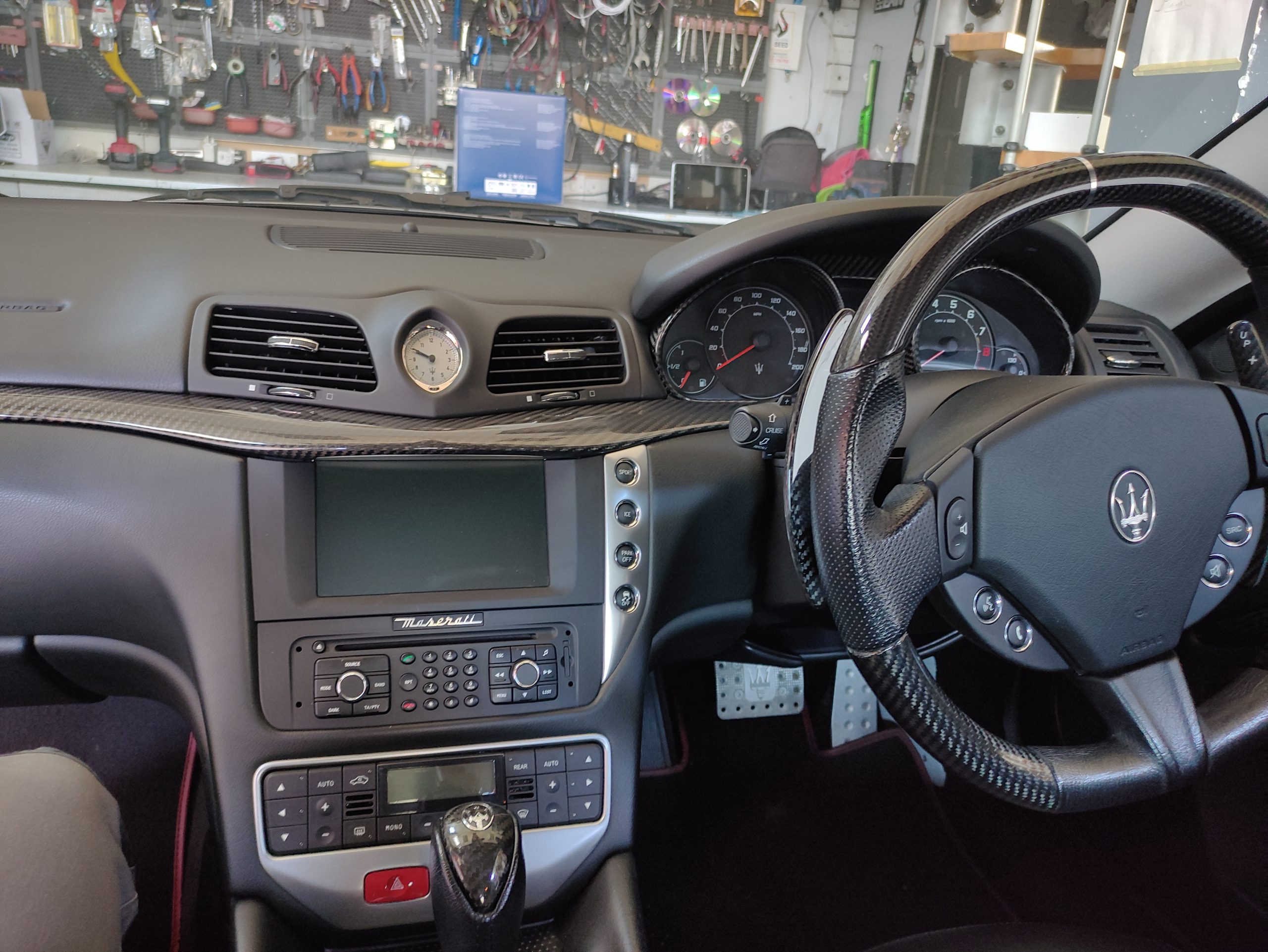 First things first! – Removing the OEM Unit.
After some basic dismantling, we are now able to see what we are dealing with. The car has an OEM Steering Wheel Controls and also many functions are controlled via the OEM headunit. But worry not. We have the correct interface adaptors to make everything work correctly and also keep the Steering Wheel Controls and the OEM settings fully functional! This is not a straightforward swap like most cars but the Maserati Granturismo is not your everyday car either. So some complications and difficulties were expected. Thankfully, we like challenges!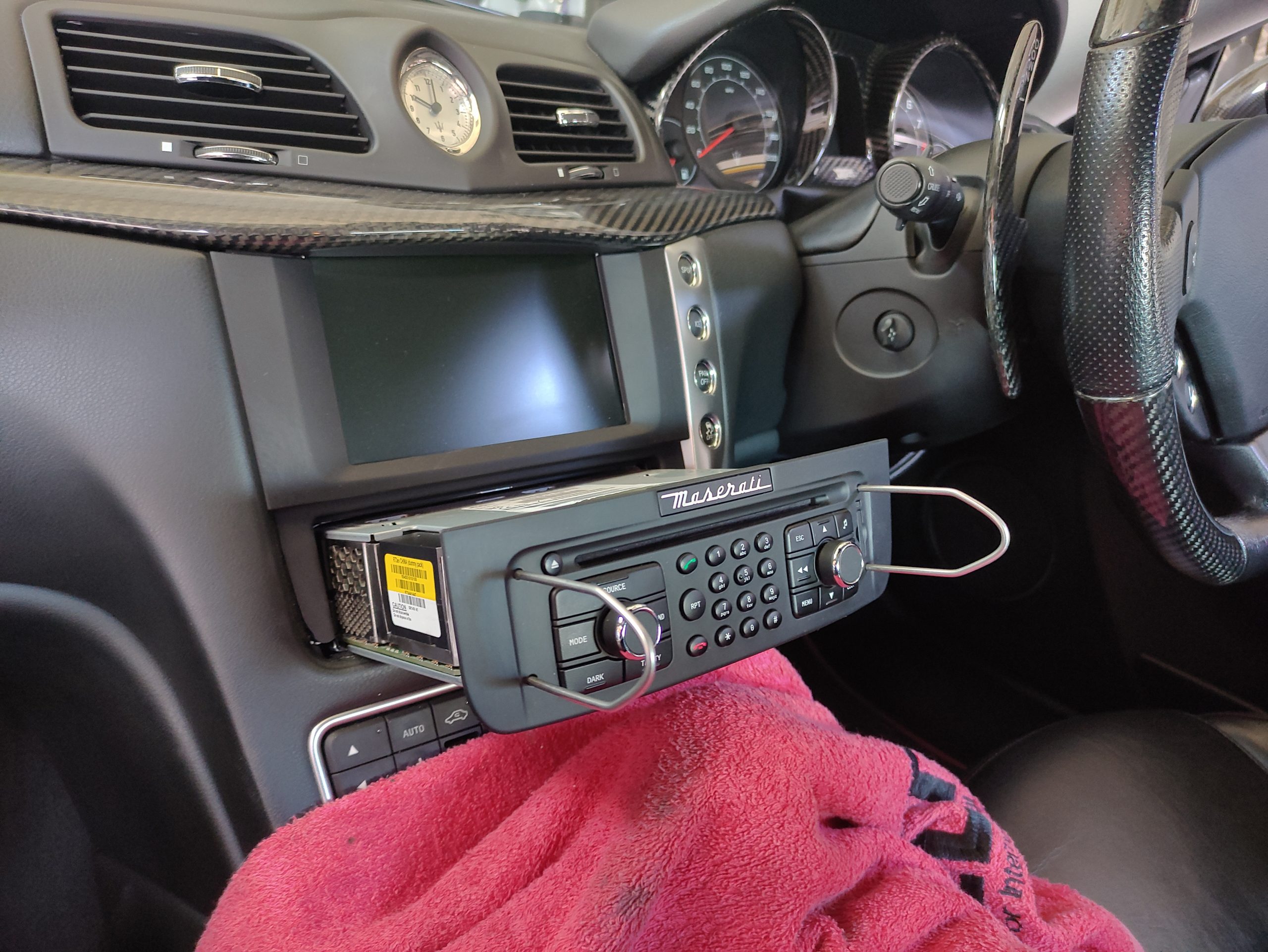 Boom! Hello Golf! Welcome to the future!
Splendid! The Alpine INE-F904D feels right at home and everything seems to be working properly. The owner will now be able to use CarPlay and Android Auto. This will surely enhance the feature list of the car and elevate the driving experience to the next level! Yes, we kept everything working including the Steering Wheel Controls and OEM Settings. The Alpine Floating Screen is Huge (9″) in comparison to the small and very poorly equipped OEM unit.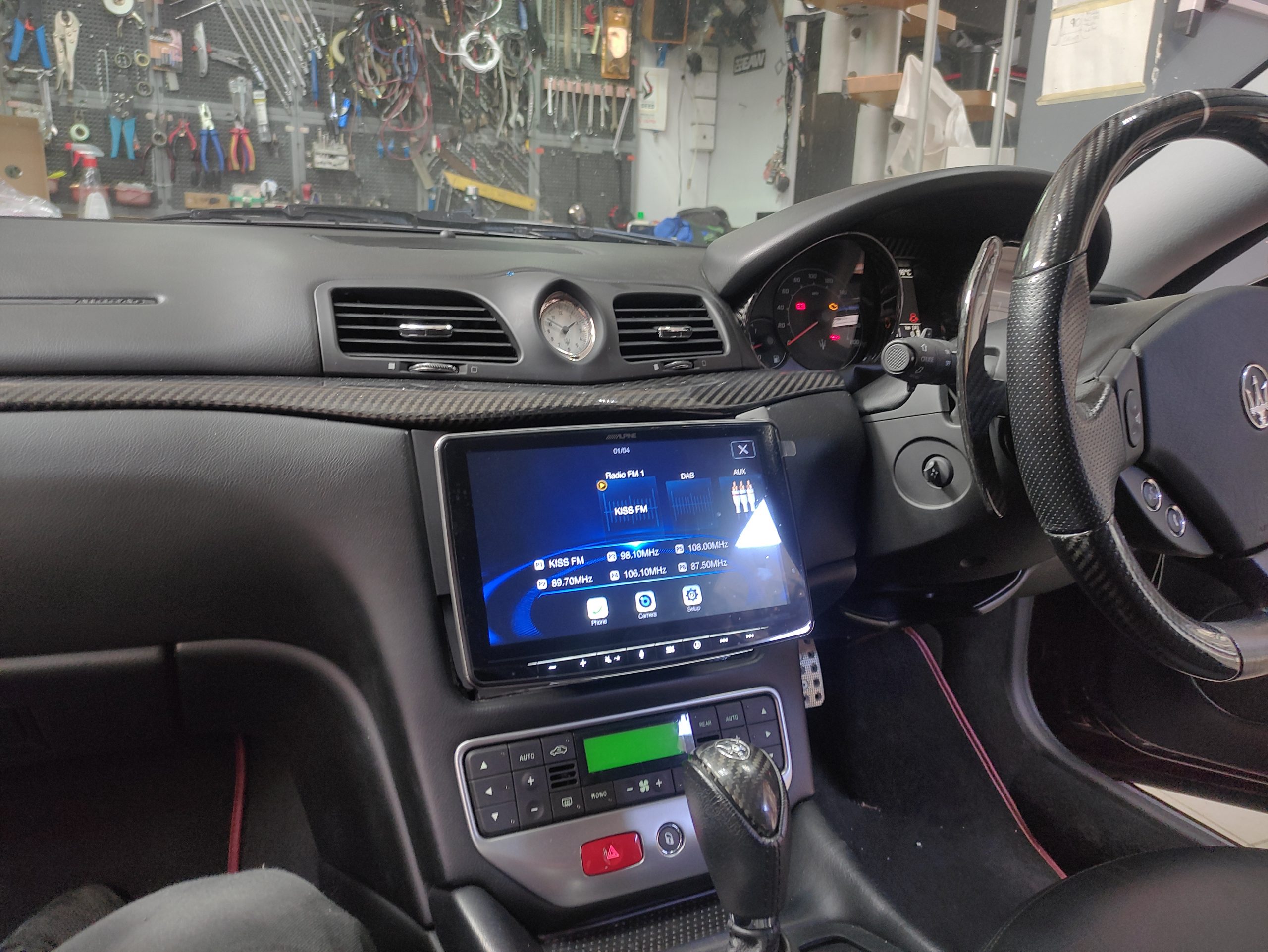 Android Auto & Apple CarPlay.
The world has been made simple with the introduction of Apps. There is an App for almost everything you can imagine. So having an Android Auto & Apple CarPlay compatible Head-Unit makes a lot of sense. The INE-F904D handles both flawlessly. Google Maps, Spotify, Tidal, Waze, Hands-Free Telephony, Messages (Voice Only) and more, are now available at your fingertips or even with the help of SIRI and Google Assistant. Additionally the INE-F904D has built in Navigation in case the owner does not want to use his Smartphone.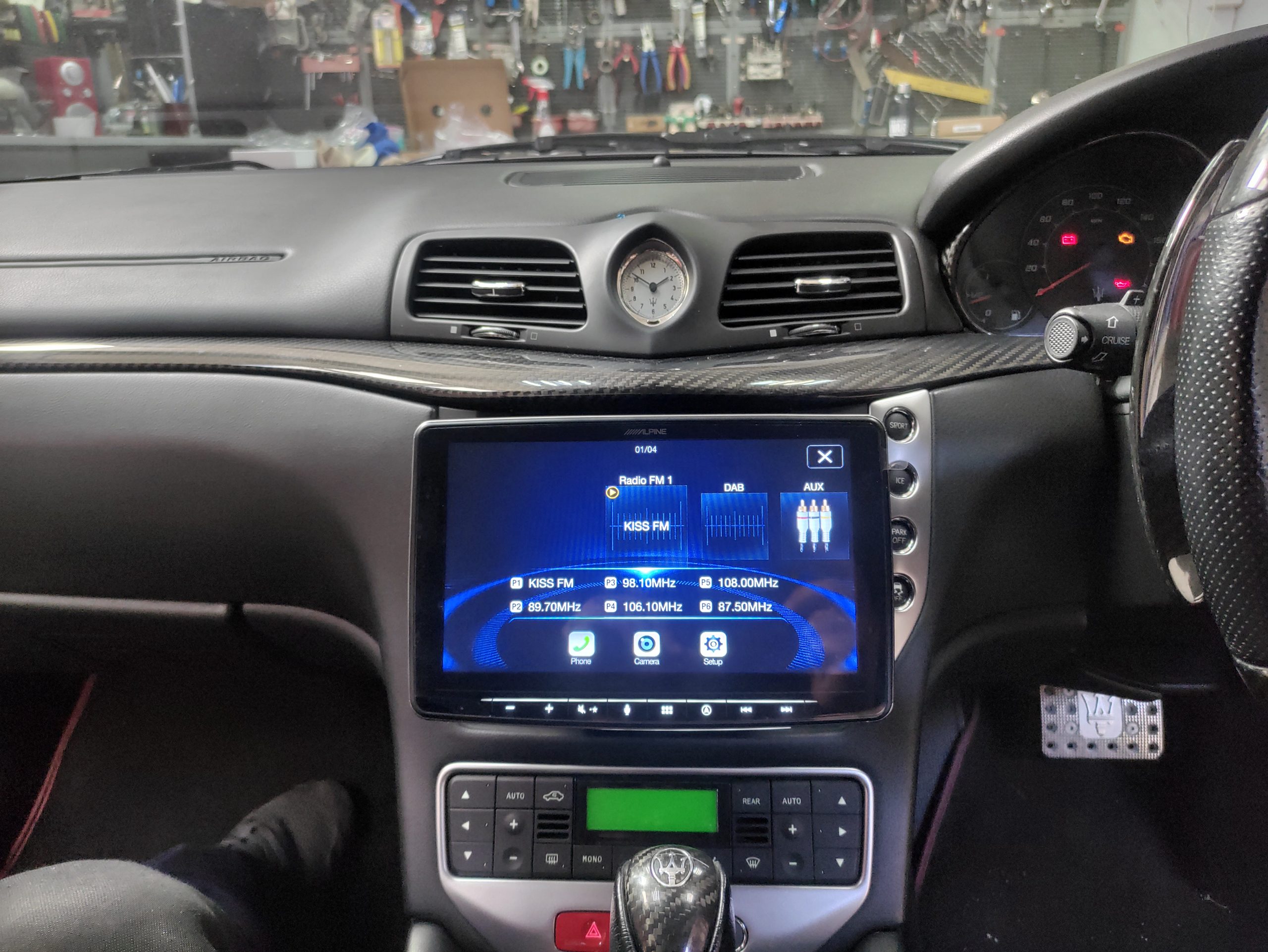 Music Apps.
Control your favorite Music Streaming Services with the same ease you do on your phone. Only now, you can do it much easier on a 9″ screen and on the go. Access all your favorite music, playlists, podcasts and libraries with unparalleled ease!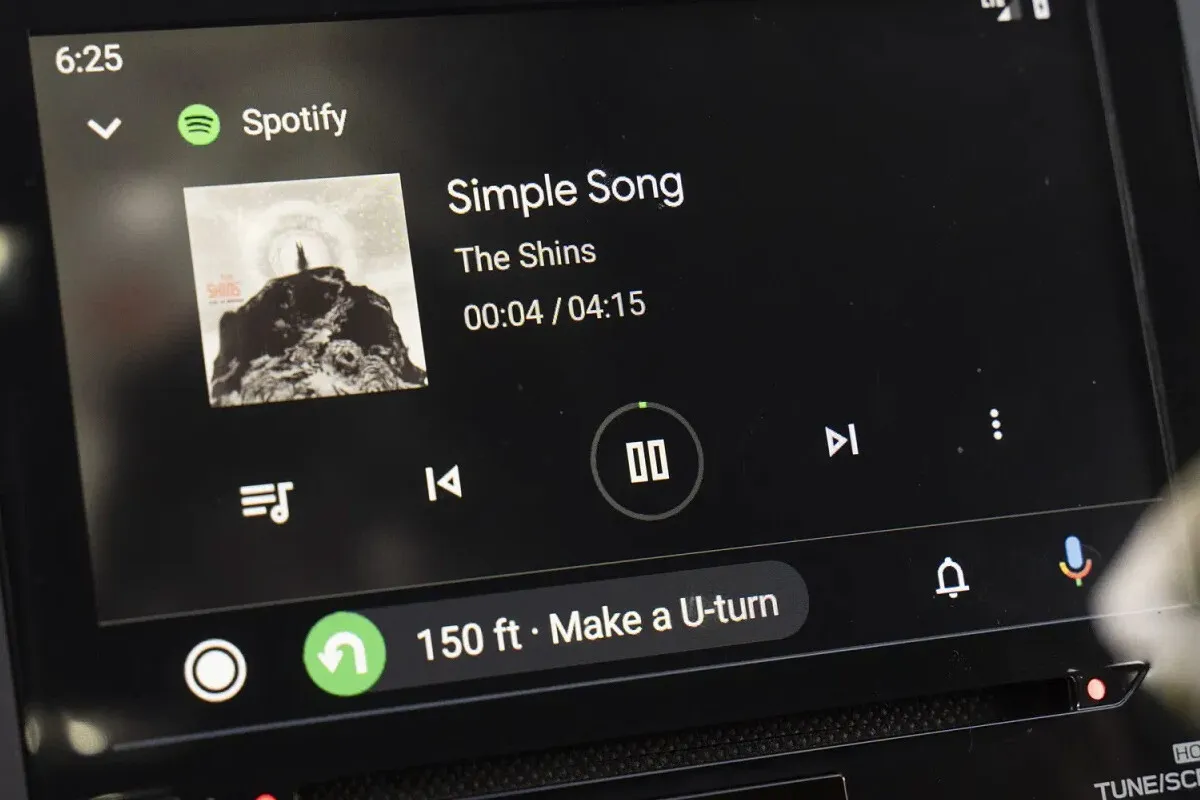 Front & Rear View Camera addition.
We added 2 discreet cameras to assist with parking and safety. Very subtle yet offering 170 degrees viewing angle, these little cameras are handy! Can you spot the cameras? Yes, the rear one is visible in the photo below. Look closer!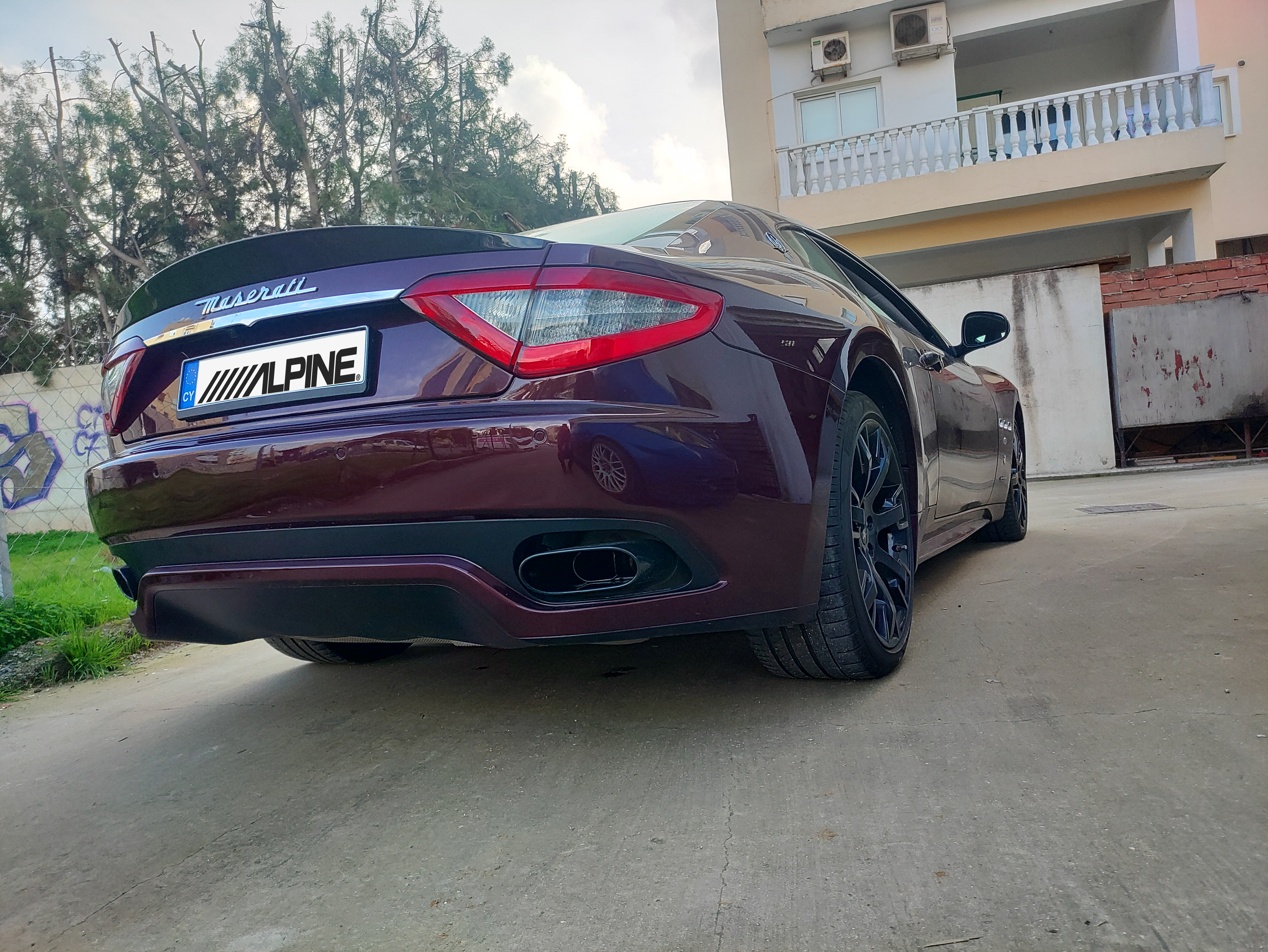 The results
As expected. The Alpine unit delivered everything expected of it and the addition of the 2 cameras (Front & Rear) made a world of difference! The customer is really happy and cannot wait for further upgrades.
Until the next time, be safe and enjoy your car and music!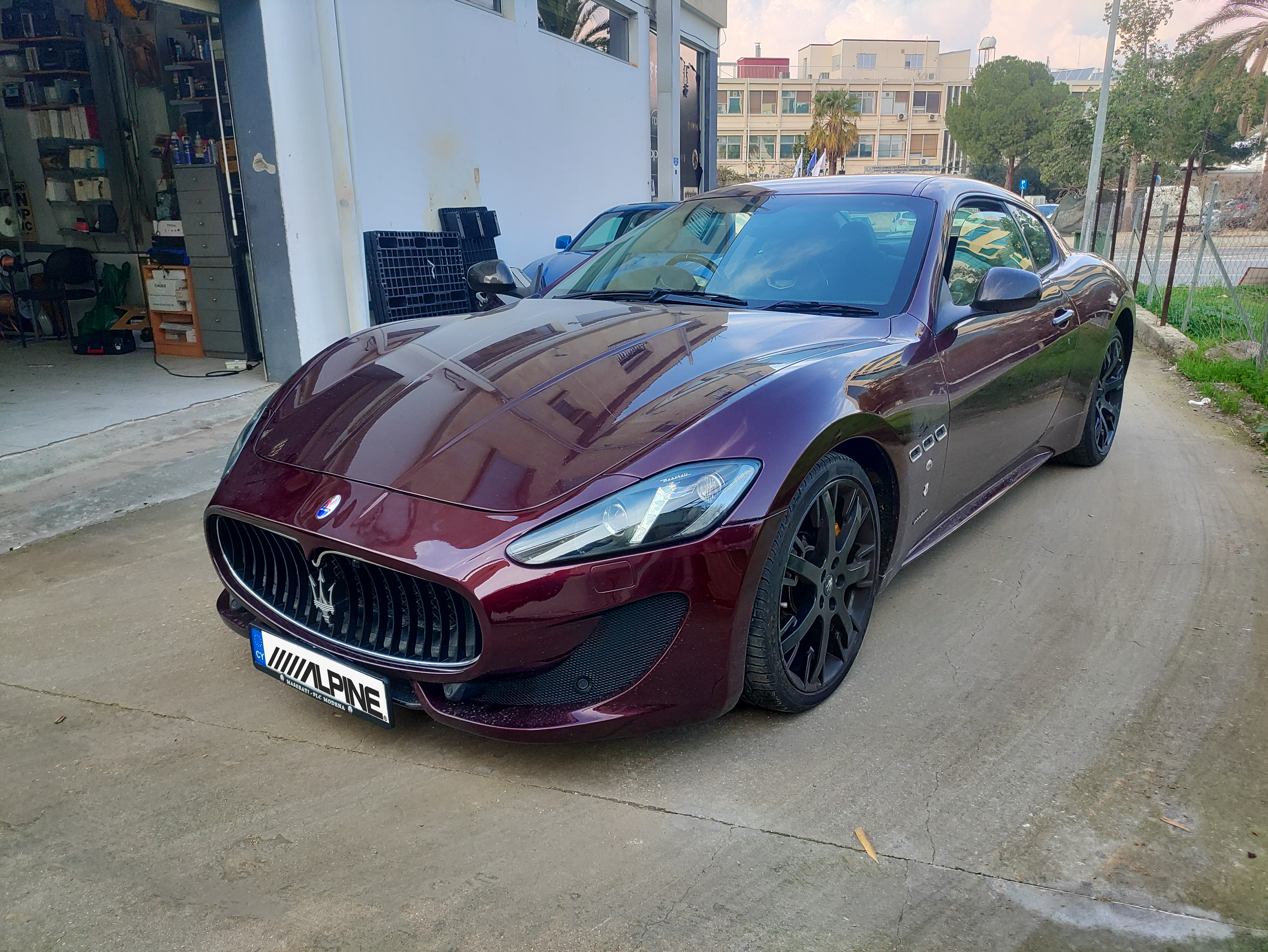 Owner's reaction
This is exactly what I expected. My car to be welcomed to 2022 with all the features that are now so vital for everyone who is spending any time behind the wheel. I would like to thank the guys at PowerSound. They are professionals that love what they are doing and this is evident from the first few seconds that you talk with them. My car was at their workshop for 5 days since I was abroad and they were updating me all the time with their progress making sure that I knew what to expect. They also showed me were the cameras would be installed to make sure I liked their positioning aesthetically. Excellent job and service!