Pure Installation Speaker
Ultra compact, light and very versatile passive enclosure specially designed for all types of installation projects, both indoors and outdoors (outdoor version available). It consists of a 6.5" transducer (impedance 16 ohm) and a 1" high frequency Mylar tweeter. It offers 119 dB SPL (400 W program)
It is an excellent solution for large installation projects or basic installations. It has a complete range of accessories to provide an easier installation. Although this cabinet can be used without a processor, we strongly recommend that the cabinet presets are applied for maximum optimization and performance.
For Low Frequency reinforcement, several subwoofer options are available.
Perfectly suited for:
→ Club & Bar installations
→ Sound reinforcement
→ Houses of worship
→ Multi media spaces
→ Public address
→ Theatres
The HR-6 is also available as an outdoor version. The cabinets receive the following treatment so that they can be installed in outside locations:
-Micro perforated aluminum grill with special polyester protect from water.
-Tropicalized speaker treatment with special latex covering for water protection.
-Stainless steel screws
-Connection system with 2.5 meters of Oxygen-free cable 2 x 1.5mm with cable gland.
-Double polyurea coating.
Marine Grade Option
This cabinet is also available for Marine environments, such as cruise ships for example.
Our Marine option speakers are designed to withstand harder weather conditions, where the cabinets are exposed to the elements.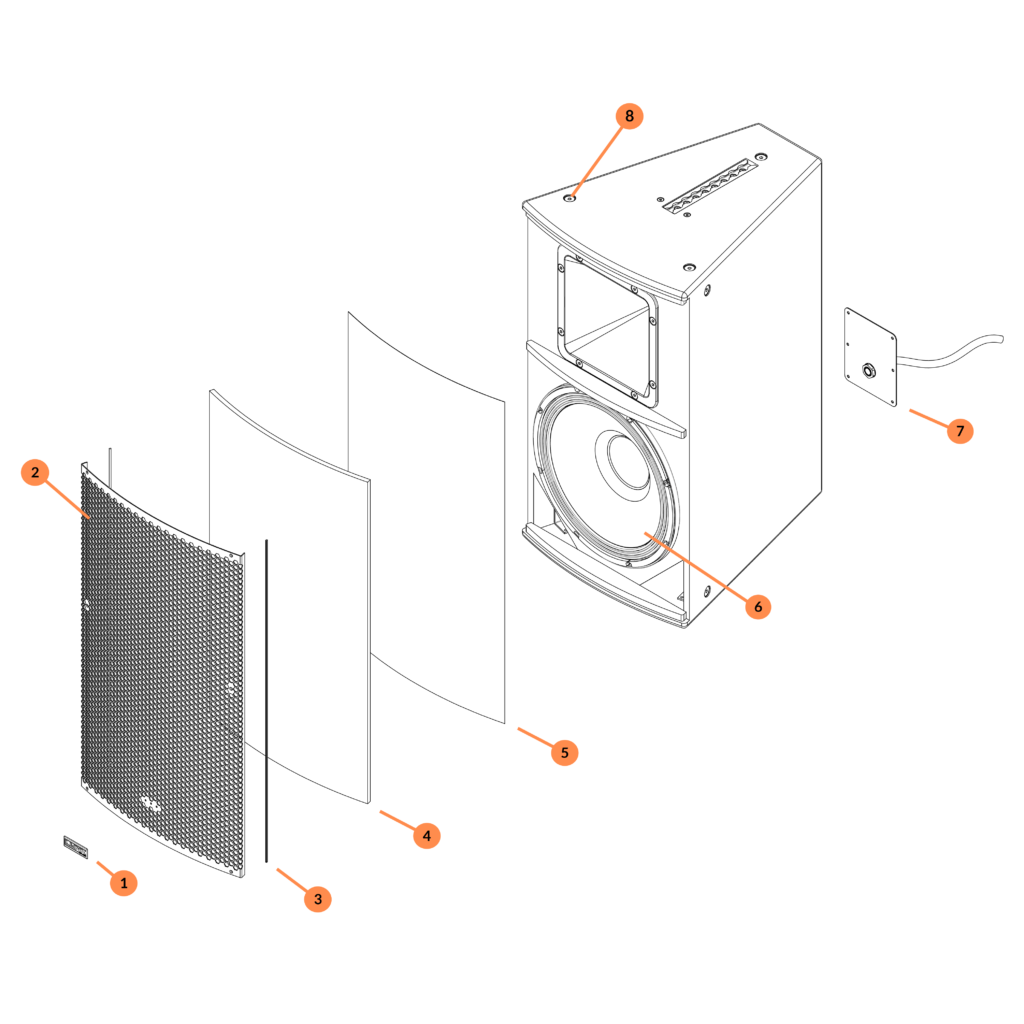 Colors:
Black polyurea coating with microtextured metal parts.
RAL available on request. Polyurea coating with aliphatic color paint.
Dimensions