THE NEW MM CARTRIDGE
The innovative design of Vasari cartridges, achieved through computer modelling, has been developed to reach the peak performance of the MM cartridges.
Its high-damping structure, made of superior quality materials, and its ultra-rigid aluminium cantilever make the Vasari a superb tracker allowing the diamond stylus to extract all the information from the vinyl groove.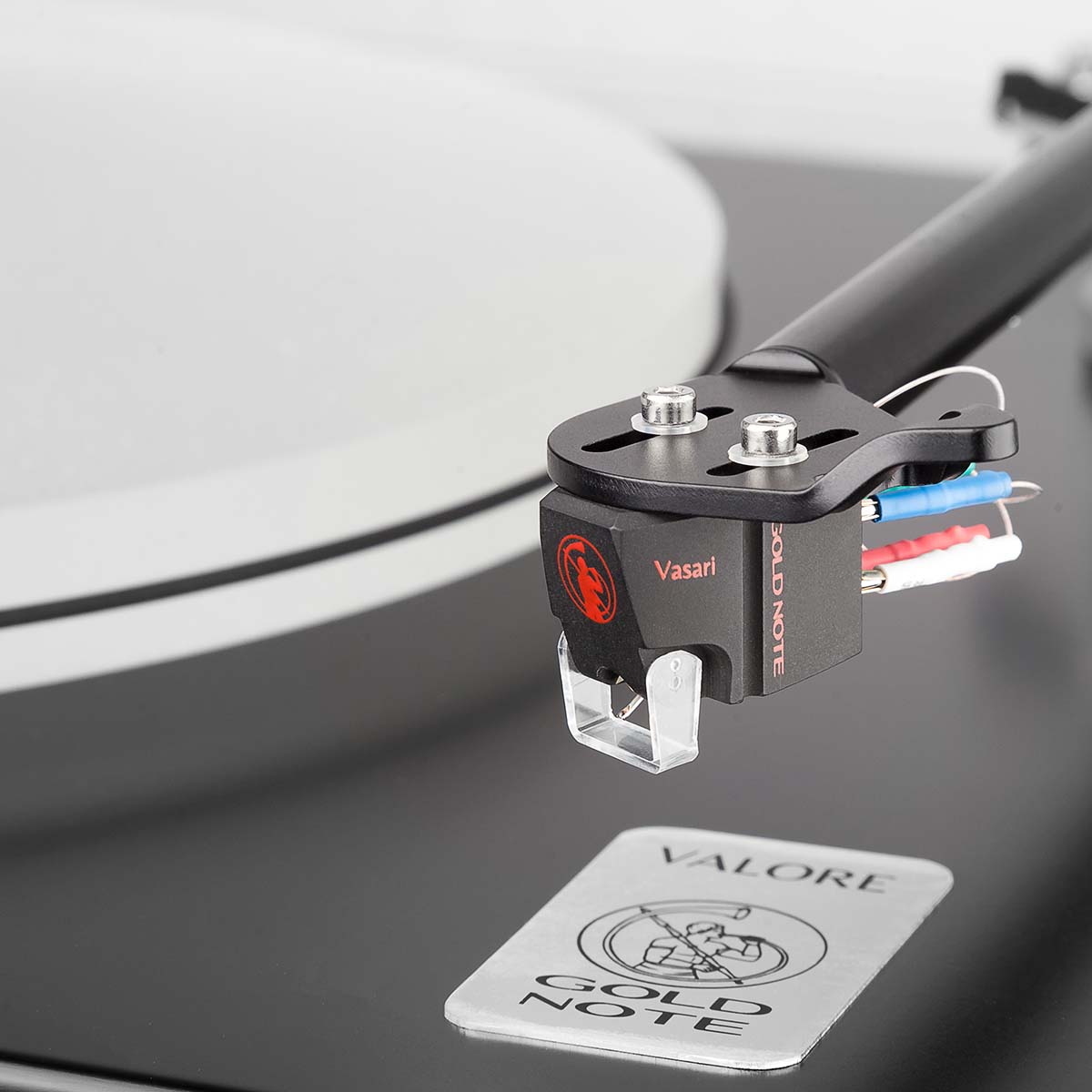 CARTRIDGE ALIGNMENT
One can align cartridges as desired but our protractor is based on a Baerwald. We believe it is the smoothest one that gets the best from the vinyl groove. The Feickert is an excellent protractor allowing very precise alignment.
OVERHANG
The suggested overhang with the Gold Note tonearms B-5, B-5.1, B-7 is 19mm.
The suggested overhang with 9″ tonearm Betania is 21mm.
HEADSHELL SETUP
The headshell offset angle should be set at 24°.