The Magnificent SCHEU CELLO MAXI
The SCHEU Cello Maxi is our introductory turntable. It was developed with the aim of transferring as many of the virtues of the Premier as possible to a compact and attractive turntable with its own integrated drive unit. We build in the same high quality bearings as in the great Premier.
The Cello features a Rega RB 202 and the Ortofon OM10. The platter is 300 mm in diameter and 50 mm high and weighs about 4.7 kilograms. The dimensions of the shell are 425 by 330 mm. The turntable can also be fitted into very small spaces and is perfectly happy located on wall brackets.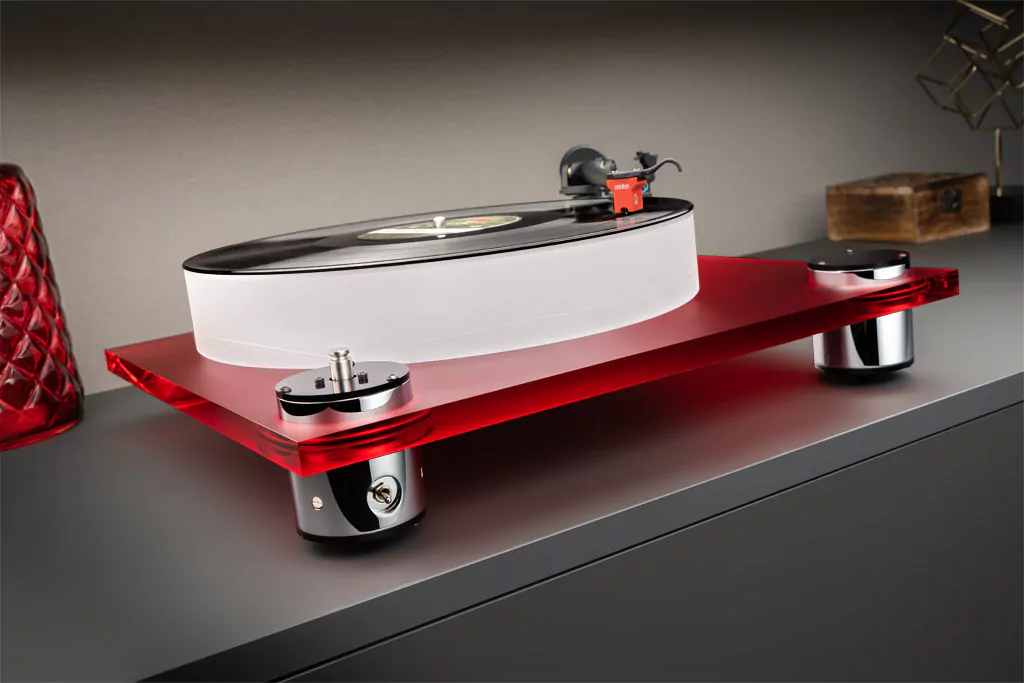 The Sound
In terms of sound, the Cello is a truly matured record player that has plenty of power and resolution.
Finish & Versions
Chassis Colour:
The Cellos chassis is available in transparent, black, blue, red and white satin-finished.
Platter Colour:
The platter comes in matt acrylic as standard. A polished platter is also available upon request, at extra cost.