Pure install subwoofer
Medium power, subwoofer cabinet with one 18" low frequency in bass reflex, direct radiation configuration. 135dB SPL (2000W Program)
Description
The HR-18/10 is a compact subwoofer with a great power-volume-weight ratio. This cabinet is designed to work together with the full range units of the HR series, offering significant reinforcement for the low frequencies.
Medium power, subwoofer cabinet with one 18" low frequency in bass reflex, direct radiation configuration. 135dB SPL (2000W Program)
Perfectly suited for:
→ Club & Bar installations
→ Live sound
→ Theatres
→ Houses of worship
→ Multi media spaces
→ Sound reinforcement
Weather-resistant version
Our weather-resistant version speakers are designed to withstand harder weather conditions, where the cabinets are exposed to the elements.
Colours:
Black polyurea coating with microtextured metal parts.
RAL available on request. Polyurea coating with aliphatic colour paint.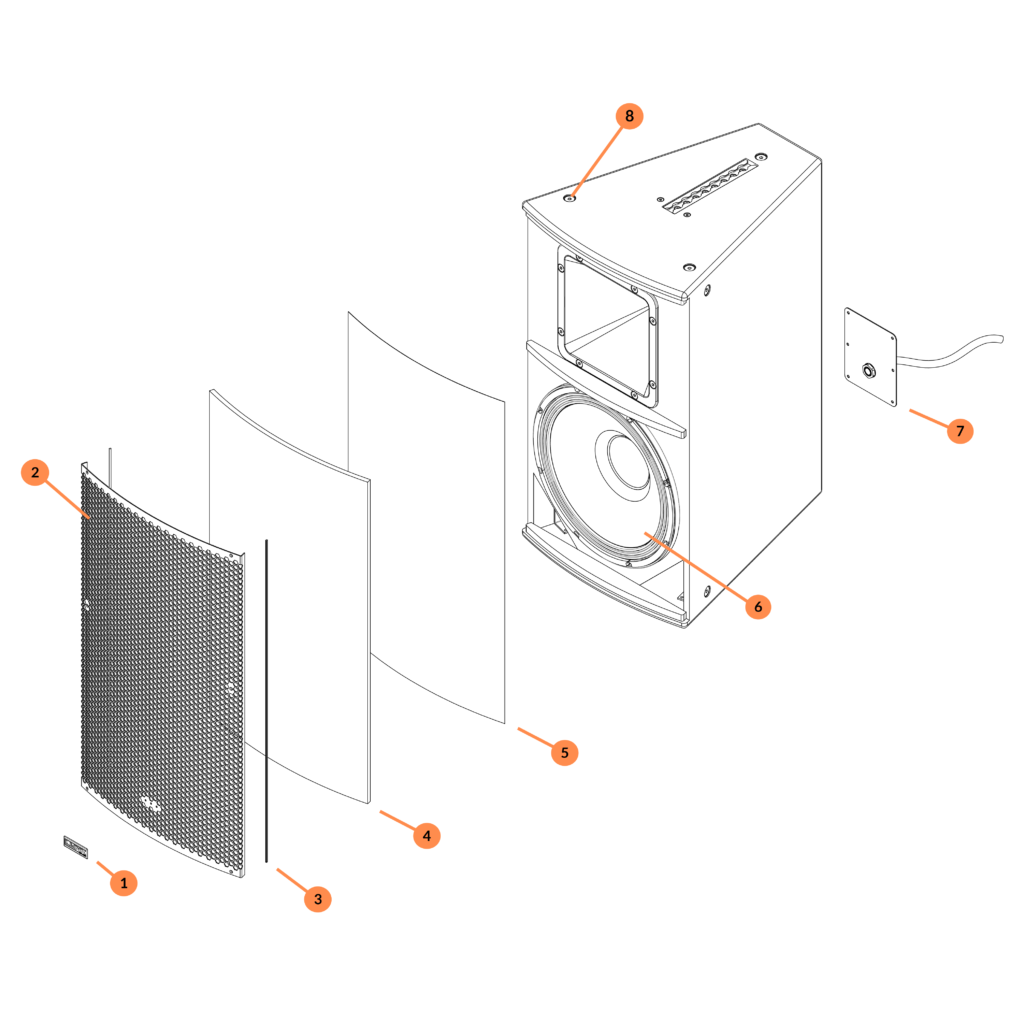 Anodized aluminium logo for durability outdoors.
Stainless steel 1 mm 316 L grill. Also available in aluminum with protective layer and micro textured paint.
Weatherstrip edging for extreme protection.
Acoustex filter: hydrophobic polyester sheet to prevent the penetration of water and external elements produced by extreme weather conditions.
35 ppi Acoustic foam to protect against dust particles.
Waterproof protected cone on both sides
Aluminum back plate with pressure gland for an extra tight connection and easy installation.
M10 stainless steel 316 L screws (A4).