TerraMaster F2-422
High Performance Hardware Configuration
The TerraMaster F2-422 utilises an Intel® Celeron® quad-core 1.5 GHz processor equipped with a 10 Gb Ethernet port and two 1,000 Mbps Ethernet ports to support network aggregation. AES NI hardware encryption and 4K transcoding allow the setup to achieve a read-write speeds as high as 651 MB/s ( Seagate IronWolf 6TB x 2, RAID 0). This makes it highly suitable for professional users in the field of video editing or those with large volumes of data and significant speed requirements.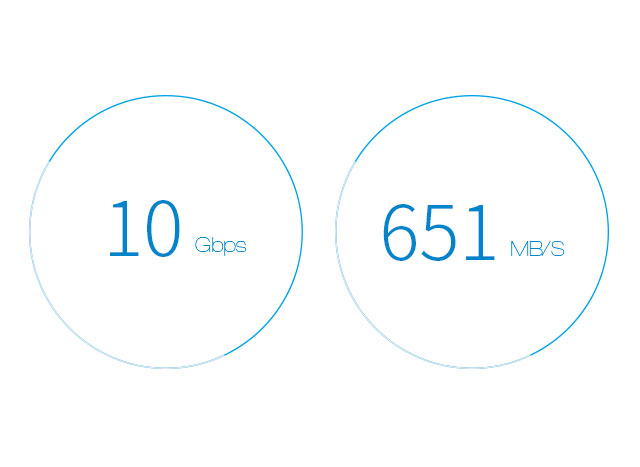 Ten times standard bandwidth
The 10GBASE-T RJ45 port offers 10 times the bandwidth of a standard 1GbE port without the need for network cable replacement, significantly improving overall network performance and efficiency.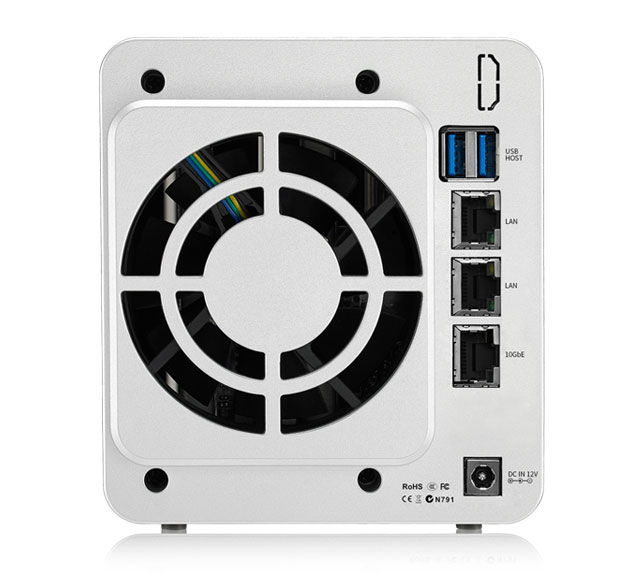 Supports Multiple Raid Modes
Multiple raid modes are supported, including RAID 0, RAID1,JBOD, and SINGLE, meeting the needs of a variety of applications and users and offering increased data security. Raid online expansion and migration are also supported, allowing easy expansion of storage space without data loss.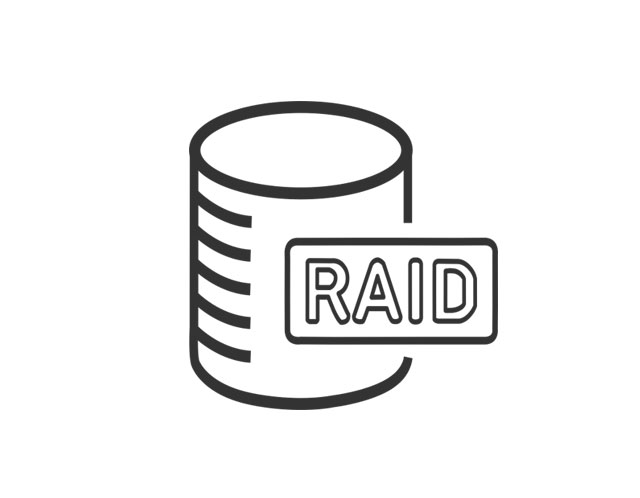 Supports Multiple File Services
The device supports SMB/CIFS, NFS, AFP, FTP/SFTP, WebDAV files services, SMB, NFS, and iSCSI remote mounts, as well as offering Windows, Mac, Linux, Android and iOS cross-platform access.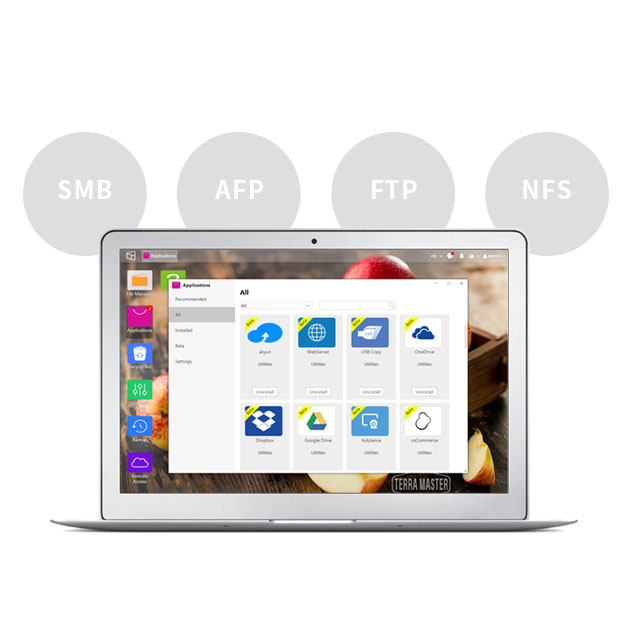 Advanced File Systems
Both EXT 4 and Btrfs file systems are supported, with the Btrfs file system introducing advanced storage and Snapshot technology to prevent data damage and reduce maintenance costs. As well as improving data integrity, this also provides flexible and efficient data protection and recovery tools.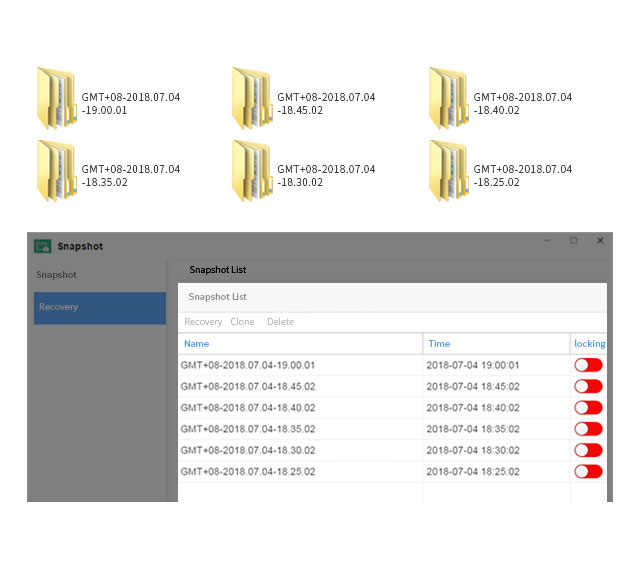 Extensive Backup Options
Multiple backup tools (AOMEI Backupper, Time Machine, Duple Backup, Centralized Backup, USB Copy, and Cloud Sync) are included, allowing backup from PC to TNAS, server to TNAS, virtual machine to TNAS, TNAS to TNAS, TNAS to cloud storage, cloud storage to TNAS, USB device to TNAS, and TNAS to USB device, addressing almost all possible data backup requirements. In addition, multiple version backups, incremental backups, scheduled backups, and a one-button restore are also supported.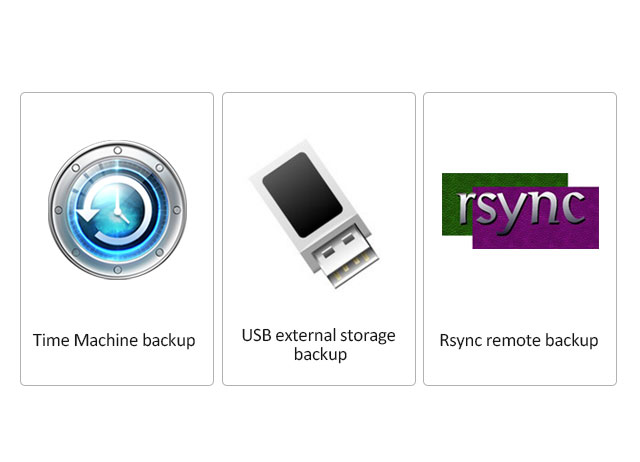 Easy Creation of Private Clouds
Using TNAS.online, DDNS, VPN, NextCloud, and OwnCloud, building a private cloud is easy, and TNAS allows access from anywhere at any time. A self-built private cloud can effectively improve data management efficiency, reduce IT input costs, and enhance the privacy of sensitive data.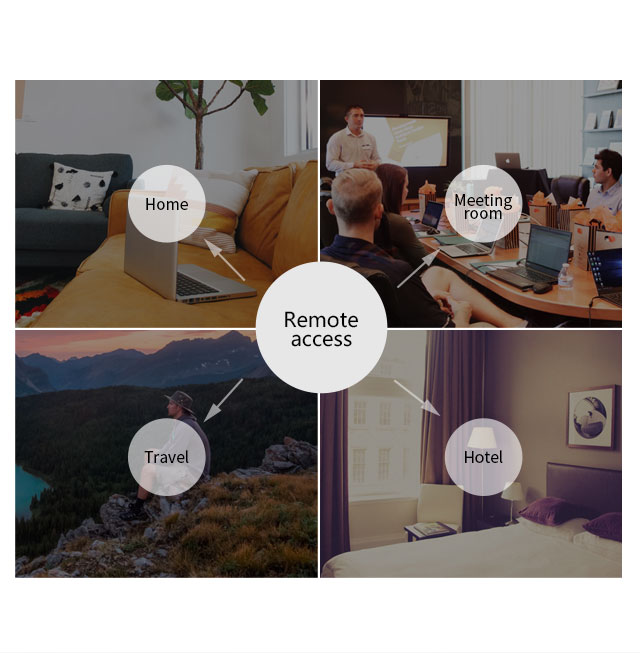 Supports Synchronisation of Multiple Cloud Drives
The device supports data synchronisation with a variety of popular cloud drives, including Google Drive, Amazon S3, Dropbox, OneDrive, pCloud, Yandex Disk, Alibaba Cloud OSS, Box, ElephantDrive, Koofr, MegaDisk, Nextcloud, and OpenDrive. The user simply selects the appropriate synchronisation directory and policy.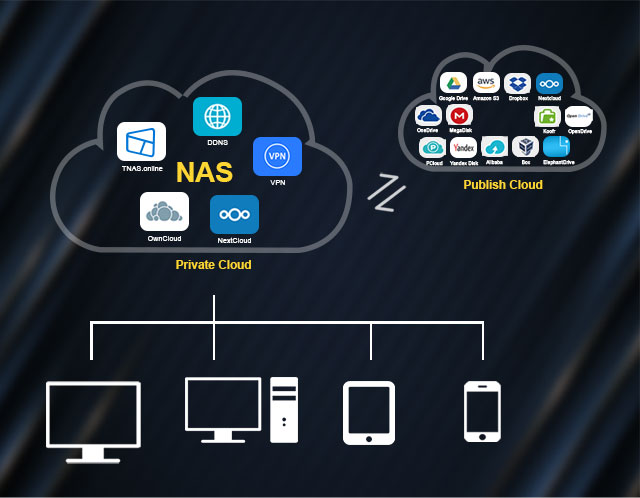 Powerful Multimedia Management
Emby and Plex multimedia servers are supported for easier, more unified management of photos, videos, and music. With the powerful multimedia management functions of the Emby or Plex multimedia servers, TNAS can be developed into a home multimedia entertainment centre with a broad range of functions, allowing classification of media for better management, promotion of favourite multimedia sources, and the creation of any number of albums to be stored in neatly organised directories for convenience. These can then be played on almost any multimedia player (phone, tablet, Roku, Apple TV, Google Chromecast, Amazon Fire TV, or smart TV). Streaming live TV to any device, managing a DVR, and developing a video library are also supported. Once a user is logged in, they can play personal multimedia on any device, without any restrictions of IP address.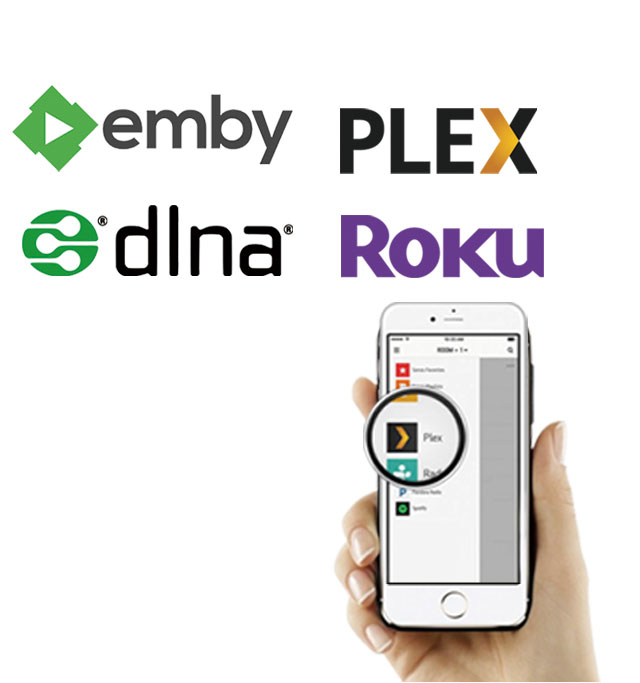 4K HD Video Transcoding
DLNA protocol compatibility, along with the TerraMaster's exclusive Multimedia Server supported by a powerful processor, allows the TNAS to offer real-time hardware 4K (Max size: 4K H.264/H.265 8-bit 30fps)transcoding streaming to multimedia players that do not support HD format, such as PCs, smart TVs, STB, and games consoles.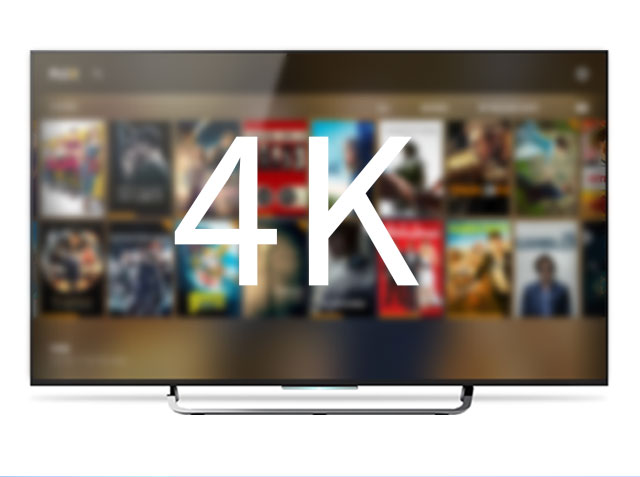 Multiple Download Tools
Various download tools used around the world are supported, including Aria2, qBittorrent, and Transmission, facilitating easy management of file transmission and rapid and convenient movie downloading.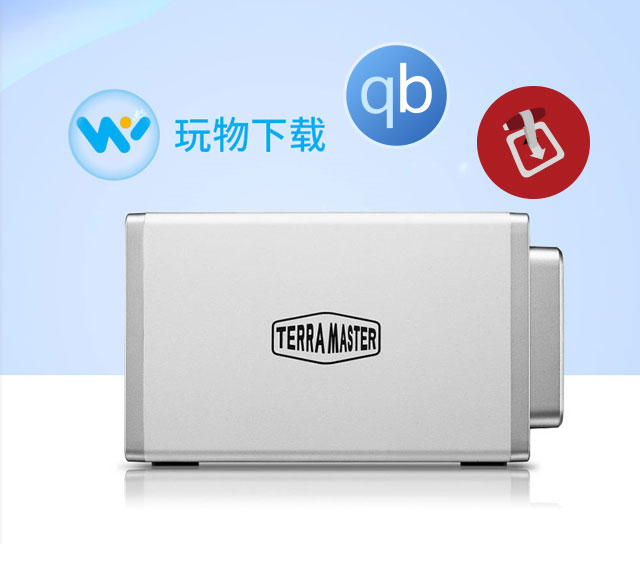 Multi-functional Integrated Mobile APP
TNAS mobile, the mobile application developed by TerraMaster for TNAS users, allows access to all the functions of the TNAS, including file browsing, favourite, photo, music, video, album backup, upload/download task management, multimedia playback, remote wakening, and TNAS remote settings.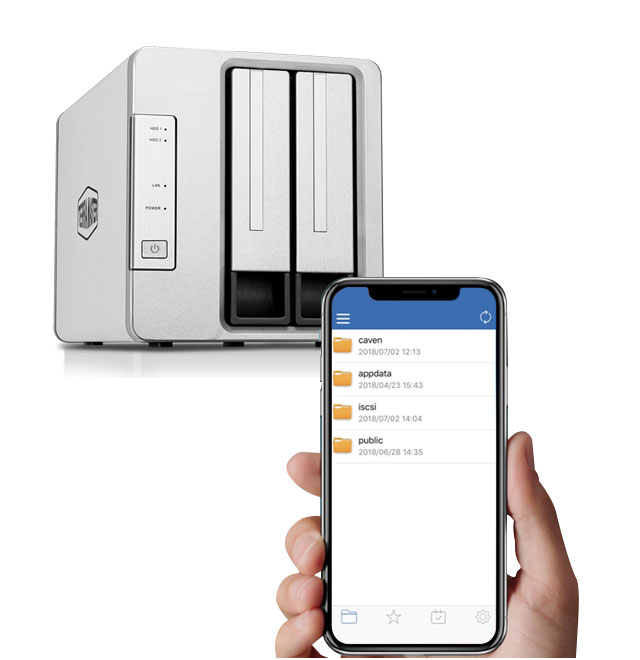 Expandable Storage Space
TNAS offers high expandability: mounting iSCSI LUN, NFS remote folder, and SMB remote folder allows simple expansion of the storage space, whether in the file server, VMware VM, Hyper-V VM, or existing TNAS device.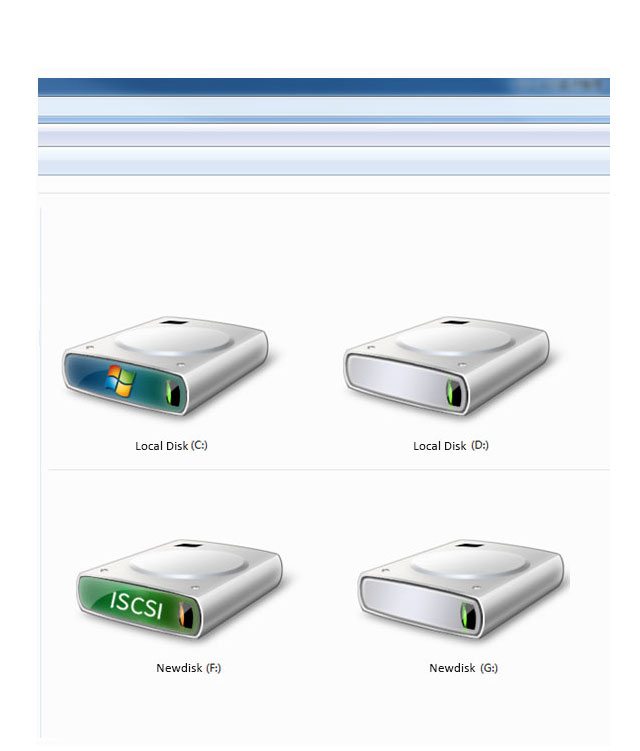 Enterprise Applications
The device supported various enterprise applications to meet variety of business needs, including an AD domain, an LDAP, a VirtualBox VM, a VPN Server, a proxy server, a DNS server, or a web server.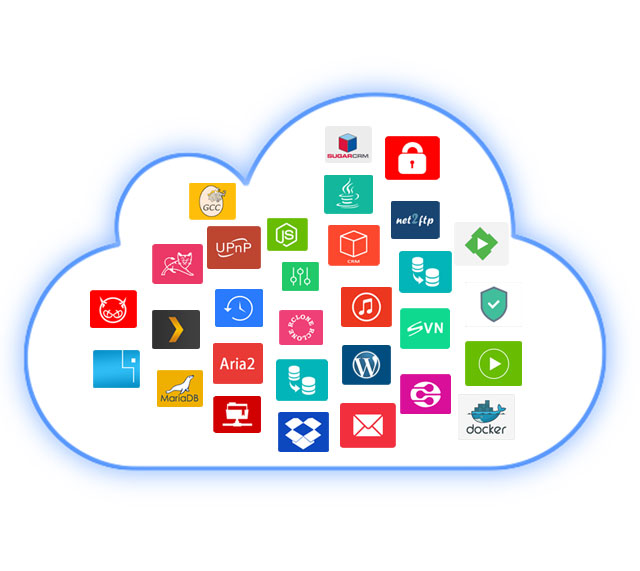 Perfect Privilege Management
TOS offers a robust privilege management function. Access permissions are set for users, user groups, and folders respectively, along with associated storage limits. This supports AD domain and LDAP, permitting the addition of domain users to the TNAS without requiring the creation of additional users or user groups, reducing the workload for network administrators
Multilayer Safety Protection
Data is the most valuable asset held by enterprises or individuals, and malicious network attacks may put such data at risk. As well as supporting SSL encryption, firewalls, Anti-DoS attacks, and account protection, TNAS also offers a special advanced security mode to increase the overall device security level.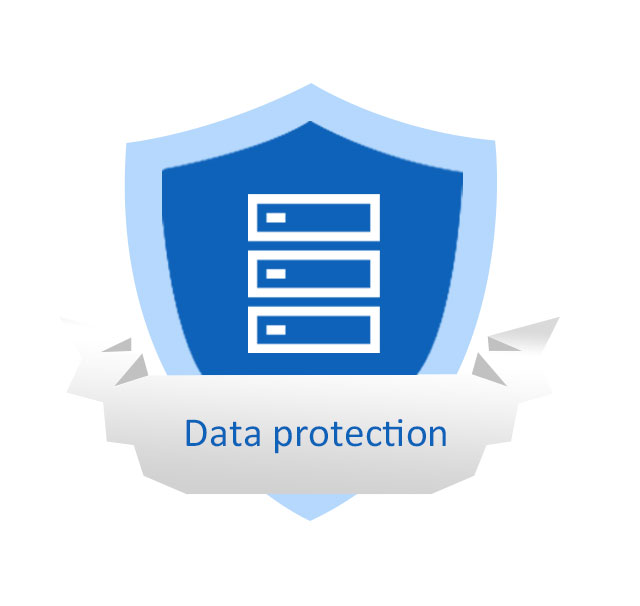 One Machine, Multiple Systems
VirtualBox enables several systems to run simultaneously on TNAS, including Windows, Linux, UNIX, and Android Virtual Machines. It allows the connection and management of VMs through a browser, facilitation the execution of multiple different server applications simultaneously to lower costs and satisfy enterprise needs. Docker hub allows download of tens of thousands of applications from around the world, with easy import/export to Docker containers and the ability to set access rights. Other advantages include convenient installation, mobility, and high efficiency.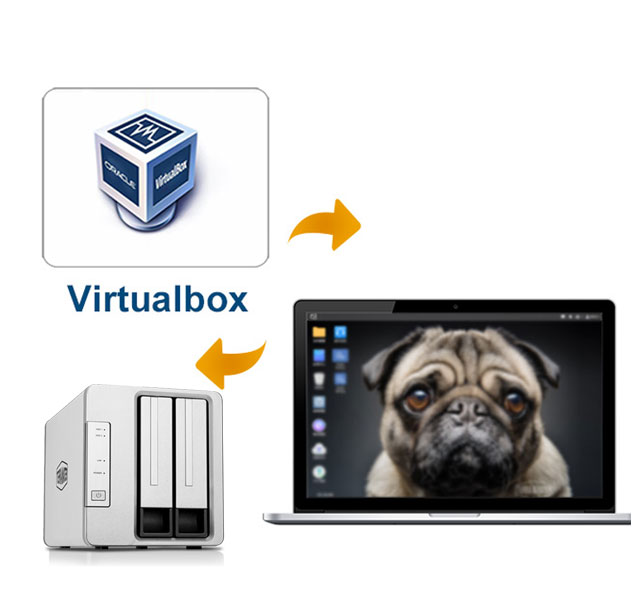 Hundreds of Popular Free APPs
The TerraMaster application centre provides hundreds of free applications across a wide range of categories such as backup tools, security apps, commerce, utilities, multimedia, and development tools. These include WordPress, MyWebSQL, Apache, Mail Server, CRM, Web Server, phpMyAdmin, MariaDB, Antivirus, Git, Go, Java, MyBB, Python, and SVN.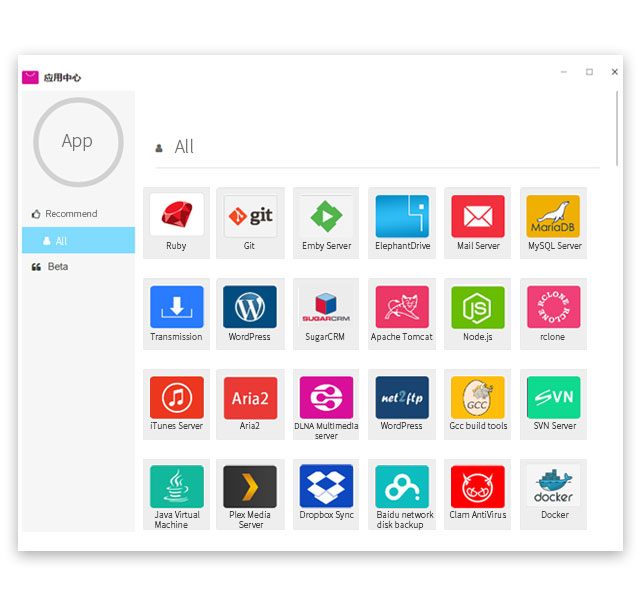 Standard APP Development Environment
TerraMaster provides developers with a standardised application development environment, and an application packaging tool with an extensive user guide. Any developer can develop their own applications to run on the TOS system, and these can be shared with other users or uploaded to the TerraMaster application centre as desired.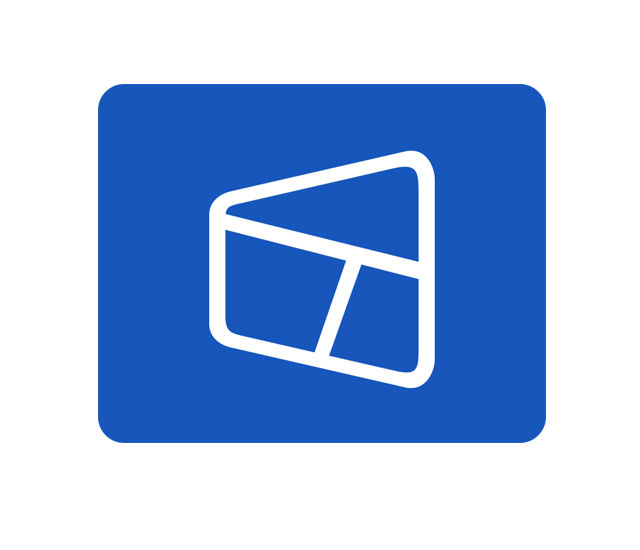 Stress-free Warranty
The device is provided with two-year stress-free warranty and a round-the-clock rapid response quality guarantee based on replacement rather than repair. In any case of hardware failure during the warranty period, the unit will be replaced with a brand new device, and any questions will be answered within 24 hours of receipt to ensure rapid problem resolution.