A wireless high-fidelity music system
The Escape® P9 delivers superior sound quality thanks to five high-quality speakers equipped with an aluminum dust cap, optimized deep polypropylene (PP) cone, linear flat spider and a vented voice coil driven by a powerful magnet. The 20 cm (8-inch) subwoofer features a custom-designed composite fiberglass-reinforced basket to support the oversized magnet. The linear flat spider and vented voice coil ensure deep, powerful and accurate reproduction of the lowest frequencies. Two powerful 24-BIT DSP processors control the digital signal processing and various equalizer algorithms. The built-in audiophile amplifier with an output of 100 Watts RMS and frequency response of 20Hz-20KHz is fully tuned to the 5 speakers. The advanced bass management offers music lovers the ultimate audio sensation.
One Speaker – Multiple Audio Inputs
Bluetooth® aptX or AAC, optional USB Flash Drive or M1 Air module, external audio sources…connect it and the P9 will play it!
High-quality portable HI-FI system
A contemporary timeless look thanks to the use of durable and luxurious materials. Both discrete and highly decorative colors to blend in with all styles of interior and exterior.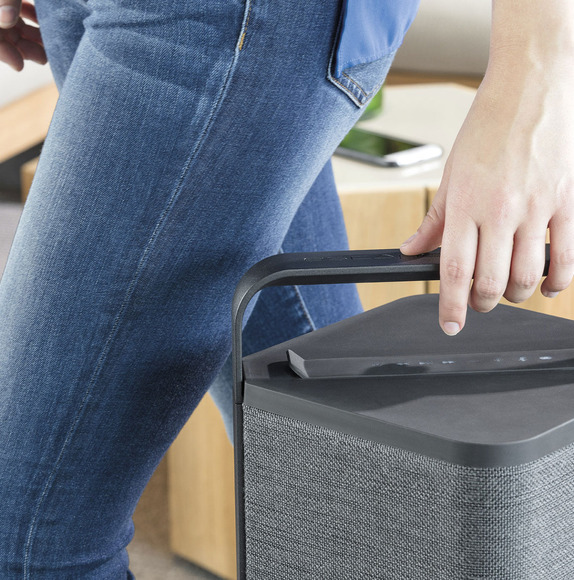 360° omni-directional sound
High-quality custom-built full range speakers provide an enveloping and detailed soundstage.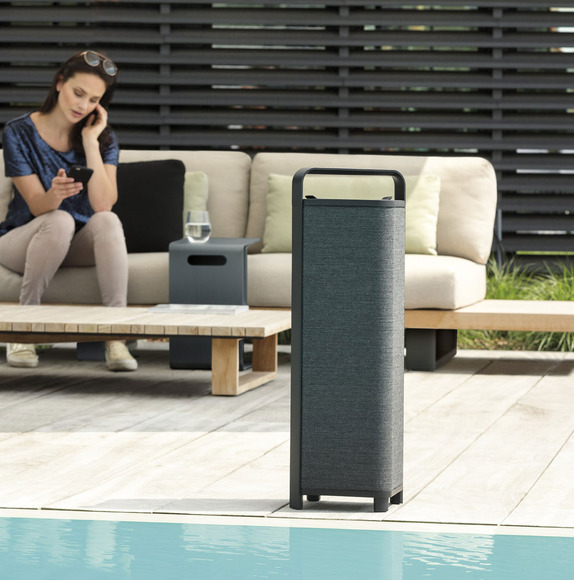 16 hours continuous playback time
A powerful rechargeable battery of a new generation constructed of lithium iron phosphate (LiFePo4) provides 16 wireless listening hours at background volume or 8 hours at typical listening volume.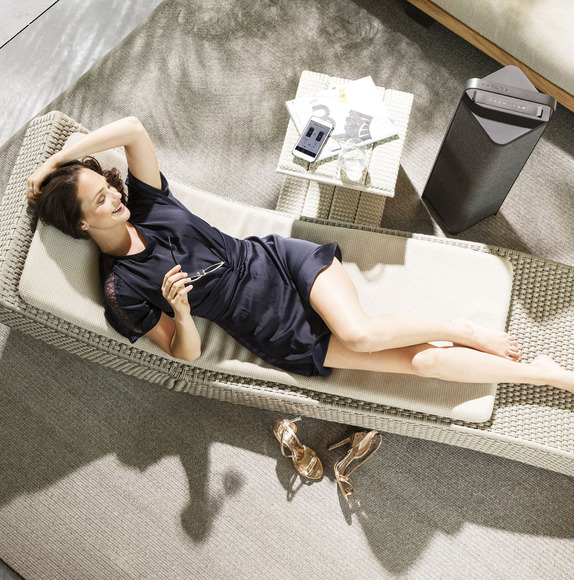 Weatherproof design
Stylish grille made out of a durable multi-filament polyester yarn with a soft and natural material effect. Optimized weave pattern for a crystal sound. Elegant and well balanced powder coated die cast aluminum handle and extruded side trims.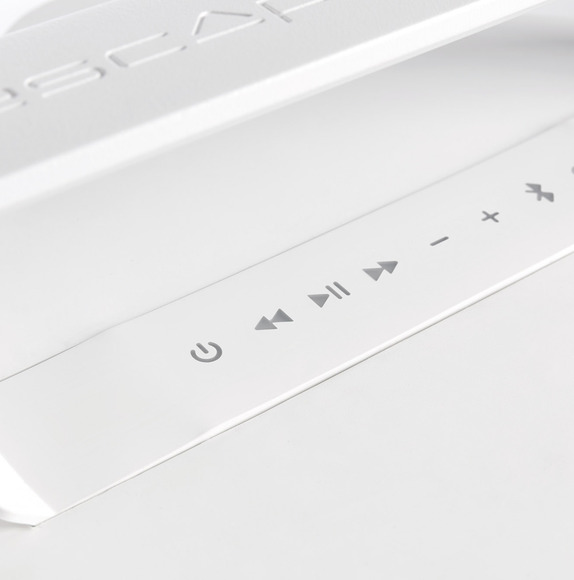 Twin Mode
Twin mode capacity for combining TWO ESCAPE P9 in a stereo configuration via Bluetooth.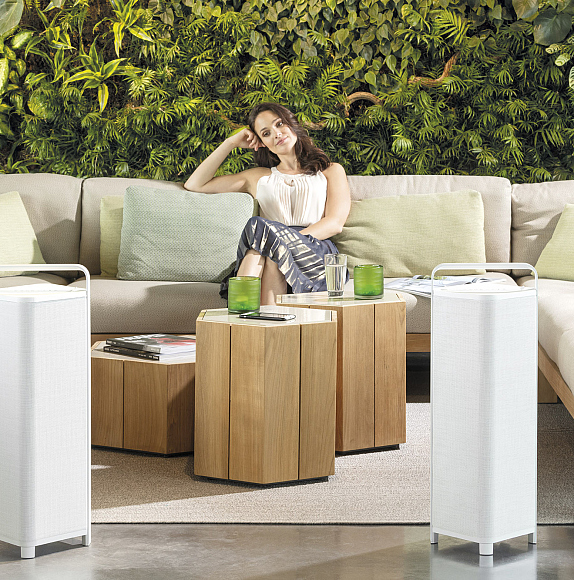 Future-proof concept
The compartment under the removable p9 keyboard accommodates the M1 Air expansion module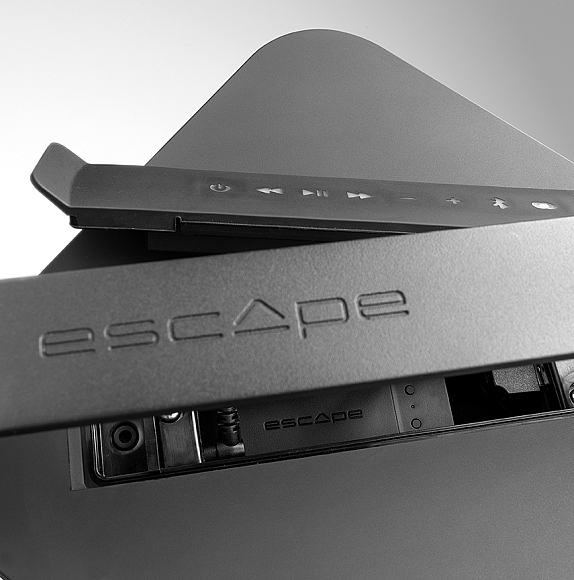 The Original Escape P9 app
Select your favorite music with the Escape® P9 app designed for Apple iOS & Androi