An Exceptional Wireless Speaker Celebrating a True Partnership
Mu-so for Bentley Special Edition is a unique design based on the multi-Award-winning Mu-so 2nd Generation: a wireless speaker system that offers authentic audio expertise blended with the latest music-streaming technology, exquisite build quality, delightful usability and even the ability to transform your TV sound. This edition is exclusively styled with Bentley design touches, including a lacquered wood finish, copper colour accents, subtly lit base, a specially woven speaker grille and the signature diamond pattern surrounding the illuminated control dial.
Classic Design
The new Mu-so for Bentley Special Edition is the first ever Naim Mu-so wireless speaker system to feature a wooden finish. Crafted from Ayous, a sustainable African hardwood, the cabinet top is expertly stained then repeatedly lacquered to create a uniquely dark and dramatic patina. Other standout features include a new copper tint to the striking anodised aluminium heatsink, an exclusive smoked plinth, copper-threaded speaker grille and the signature Bentley lattice design surrounding the tactile volume dial, which illuminates to your touch.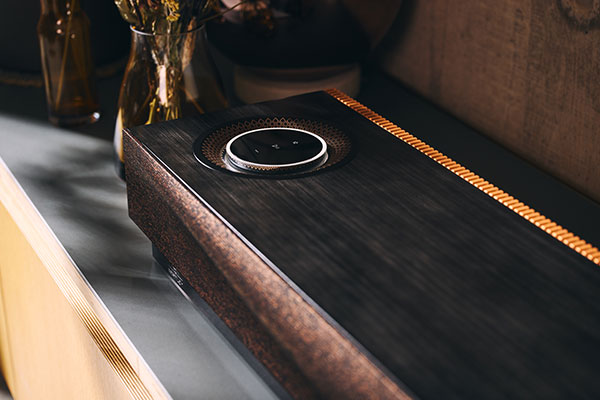 Enhanced Feature Set
Mu-so for Bentley Special Edition uses Naim's unique music-streaming platform, delivering peerless performance that scales from wireless speakers up to reference-level players. Stream from a world of music services, including Spotify, TIDAL, Qobuz, Apple Music and more, or direct from your devices via Bluetooth, Apple AirPlay or Chromecast. There's also UPnP support for ultra-high resolution (up to 32bit/384kHz) streaming of your own music collection, plus Mu-so is Roon Ready. An HDMI ARC input makes it easy to enjoy better sound from your favourite TV programmes, films and games..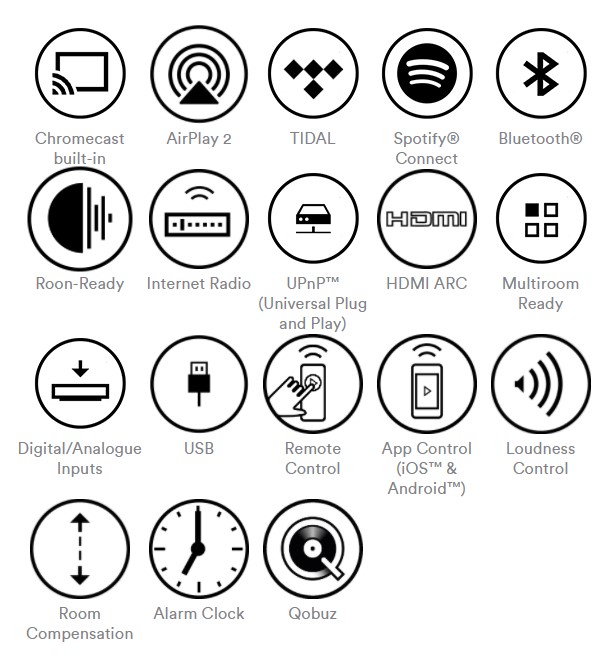 Optimised Speaker Drivers
Mu-so for Bentley Special Edition packs 450 Watts of music power, with both the muscle and sophistication to deliver incredible performance via its array of speaker drivers – clever designs that sit neatly behind the acoustically transparent woven grilles. A joint development project between Naim and Focal saw further optimisation of these speaker drivers, using patented Focal acoustic expertise. As the system's many awards attest, you've never heard it so good from a single-box system.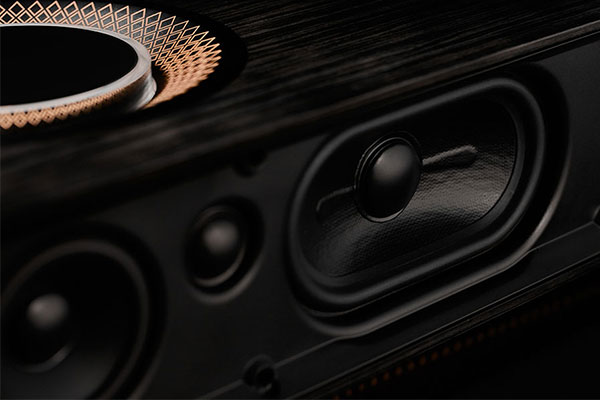 Multiroom Music Made Easy With Smart Integration
The powerful Mu-so for Bentley Special Edition sounds superb on its own, and sublime as part of a multi-room music set-up: group with other Naim players and systems at the touch of a button, any AirPlay 2 speaker or with Chromecast built-in devices. Explore and control your music via the Naim App, the tactile illuminated dial or the supplied remote control. Or try Google Assistant and Apple Siri voice control support. There is even Room Compensation, to ensure your Mu-so for Bentley Special Edition sounds at its best wherever you want it to entertain you.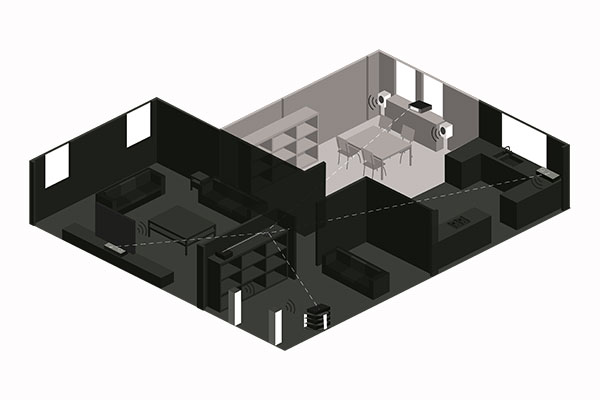 Upgraded App Control
The updated Naim app allows you to browse by artist, genre, album and more, complete with artwork and extended music information. Control volume, light settings, room modes and create playlists.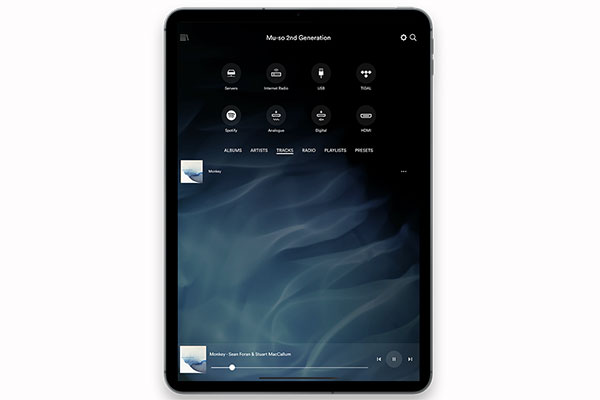 Naim and Focal for Bentley

Three brands, One collection That Pushes The Boundaries of Innovation
The best in acoustics, electronics and luxury motoring have been combined: Focal, Naim and Bentley have developed a collection of unique products to provide an exceptional listening experience in the car, at home and while travelling. With the Focal for Bentley Radiance hi-fi headphones and the Naim Mu-so for Bentley Special Edition wireless loudspeaker, the three luxury brands have excelled.
200 Years of Combined Expertise
Bentley, Focal and Naim: prestigious brands with almost 200 years of combined expertise. As well as a proud heritage, we share core values of engineering excellence; technical innovation and exquisite artisanship of luxury materials – all driven by a passion to create exceptional, soul-stirring experiences.
Bentley and Naim have collaborated since 2008 to develop the ultimate in-car audio system, while Focal and Naim ­have been conjoined since 2011, melding their mastery to deliver class-leading music players, amplifiers, loudspeakers and headphones. Now the exclusive quality and performance of all three brands are brought together to enhance your listening and lifestyle.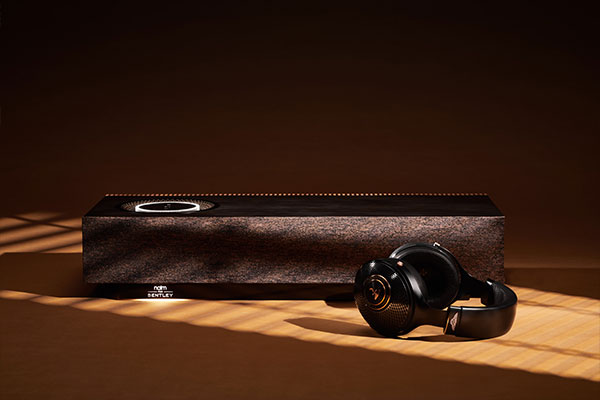 Renowned Expertise
Bentley, Focal and Naim are all renowned for their obsessive attention to development and manufacturing detail – from the moment of inception through to hand-finished final presentation. Expertise honed over decades is applied at every level, including the selection and crafting of high quality components, materials and techniques. The feel behind the wheel, curve of a cabinet, smooth turn of a volume control: every element is precision engineered and polished for your enjoyment. Thrilling from the start but built to last, our products are designed to deliver years of pleasure on the road, in your home or anywhere life takes you.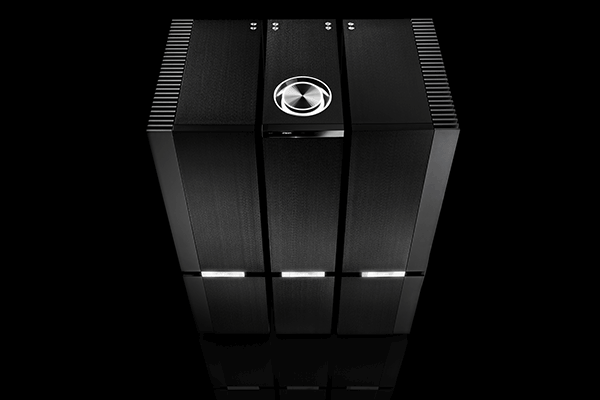 Focal for Bentley
Bentley and Focal share a noble heritage, innovative outlook and handcrafted manufacturing expertise. For over 40 years, Focal has been a class leader in speaker drivers, world-class loudspeakers, audio kits for cars, studio monitors and headphones. It is an Entreprise du Patrimoine Vivant (EPV: Living Heritage Company) – awarded by the French state to expert businesses with exceptional manufacturing techniques and facilities in France. Focal is designated an EPV for its unique acoustic expertise, training its teams in rare and specialised techniques, manufacturing at its production and cabinetry workshops in Saint-Etienne and Bourbon-Lancy, and many innovative patents.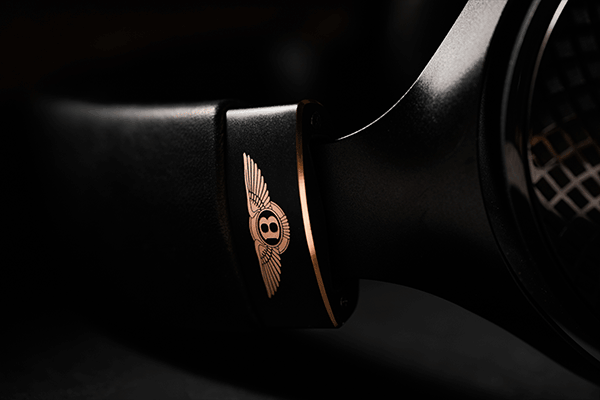 Countless Awards