Flexarm – Long Reach Series
The M Universal Long Reach Arm 980mm SD, Dual is a great fit for both commercial installations and home. Enjoy a great picture from anywhere in a room. Tilt, swivel, extend and level your TV without the need for tools. Unsightly cables stay concealed, and near tool-free assembly ensures a quick and easy installation. TV can slide from side-to-side for perfect positioning on the wall.
The M Universal Long Reach Arm is a full motion TV mount that offers incredible versatility for your wall-mounting needs. The adjustable pivot point lets you center your TV perfectly, or move it to either extreme if you need to wrap it around a corner or accommodate off-center studs. Heavy duty solid steel construction means this mount supports up to 125kg´s – plenty of strength for today's big size TVs. With almost limitless swivel capability and a massive 980mm of extension, this unique Super Duty Flexarm can meet almost any mounting challenge. The attractive solid construction includes a cable management system to hide your cables.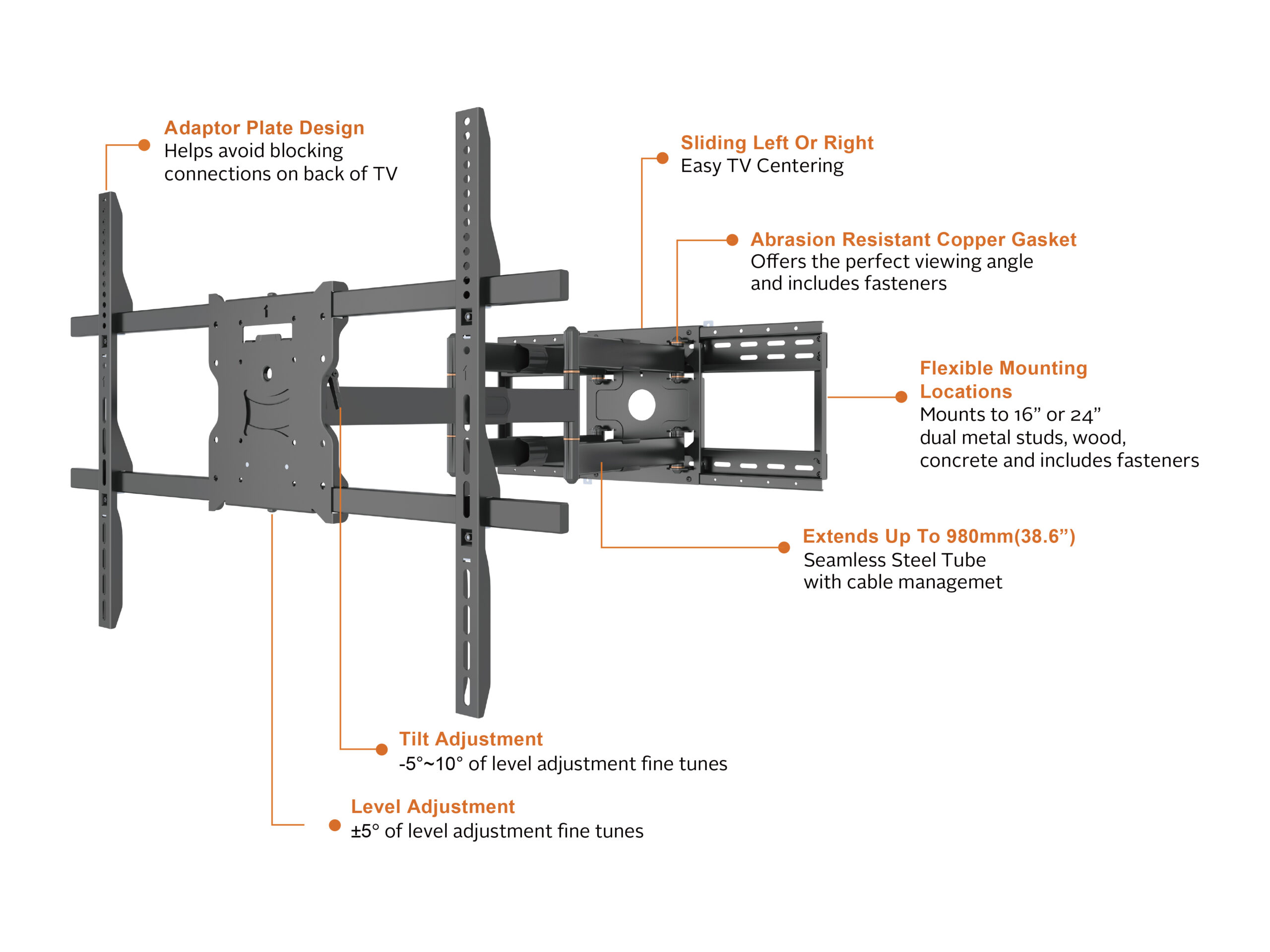 Features
Dual arm long reach 980mm
Maximum swivel left and right, even for larger screens
Holds screens up to 125 kg
Manually adjust your screen position without tools
Universal design supports VESA 100X100, 100X200, 200X100, 200X200, 200X300, 200X400, 300X200, 300X300, 400X200, 400X300, 400X400, 500X300, 500X400, 600X300, 600X400, 600×500, 600×600, 700X400, 700×500, 700×600, 800X400, 800×500, 800×600
Smart cable management
Comes partially pre assembled
Full hardware kit include