Dual CS 505 Made in Germany
The CS 505-4 is the eternal classic in the DUAL sortiment and is now in its fourth generation. A semi-automatic turntable with floating sub-chassis, which combines time and effortless good sound with excellent ease of use and so ensures relaxing and long-lasting music enjoyment.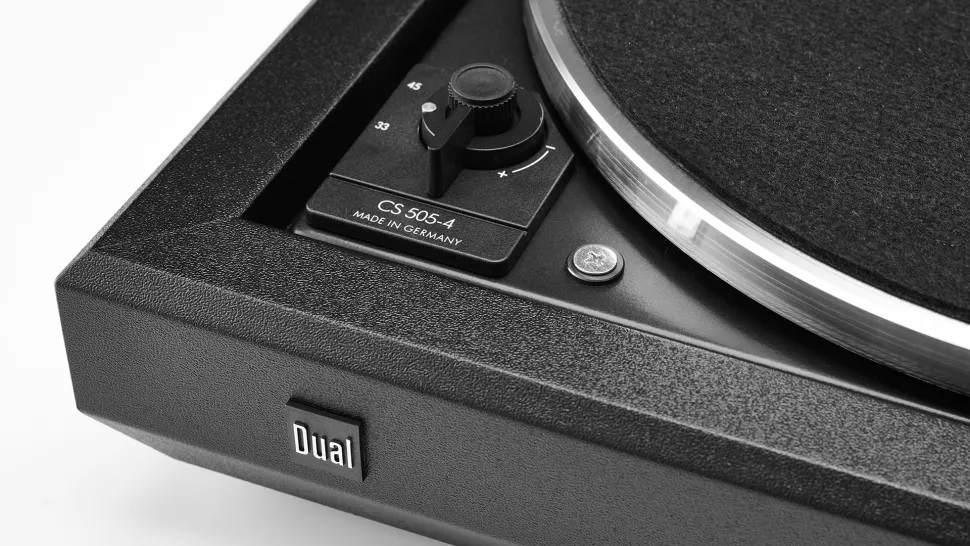 Tonearm technology:
Cardan bearing with massless stylus force set by high-precision torsion spring. Detachable headshell with 13mm (1/2-inch) fixing-holes. Adjustable tracking force and anti-skating. Extremely rigid headshell made of carbon fibre.
Chassis technology:
Anti-Distortion wooden chassis. Board with floating suspension. Vibration damped aluminium platter with anti-static, thick felt mat.
Drive technology:
Belt drive with polished flat belt, 16 pole synchronous motor with speed precision control. Viscosity damped arm lift. Auto Stop with tonearm lift. Supplied with magnetic OMB 10 cartridge.