Dual CS 465 Made in Germany
Dual presents the new CS 465. New construction approaches and materials create a new sound experience and raise the turntable to a new level.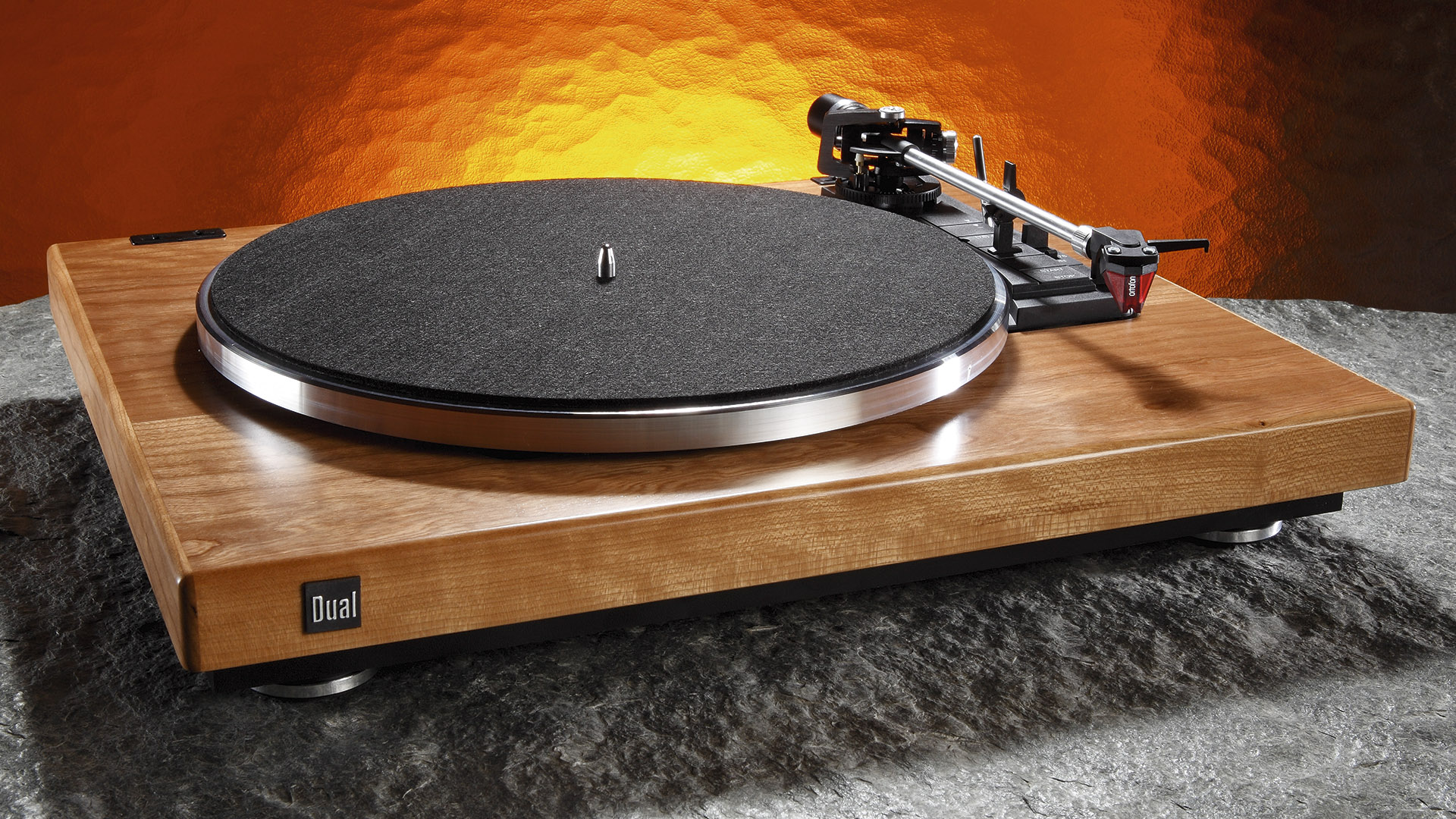 Tonearm technology:
The new Dual E (asy) motion wire tonearm cabling is also used here. In conjunction with the improved bearing, there is significantly less friction and an almost unrestricted run of the tonearm. This makes it easier to scan the record. The tonearm geometry was also refined. The result is a new sound experience – the sound is more brilliant and balanced.
Chassis technology:
The solid wooden console made of MDF (optionally available in black matt, black high gloss or with real wood veneer cherry) absorbs any kind of vibrations and impact sound that could have a negative influence from the outside. The entire automatic system as well as the tonearm and the damped aluminum plate are mounted on a floating sub-chassis and thus decoupled from the rest of the chassis.
Drive technology:
The newly developed electronic speed monitoring and control system ensures optimal synchronization. Supposedly small changes that have a big impact! The delivery includes the MM cartridge Ortofon 2M Red.