INSPIRED BY A CHALLENGE
Donatello MC is the best sounding cartridge of its category, thanks to solid machined duralumin body light enough to be handled by any tonearm.
With its sophisticated computer modelling design, the body weighs only 7 grams. The Donatello is perfectly dampened to help the cantilever achieve the best tracking capability.
Its high-precision micro elliptical diamond stylus tip will let you enjoy even the smallest musical details.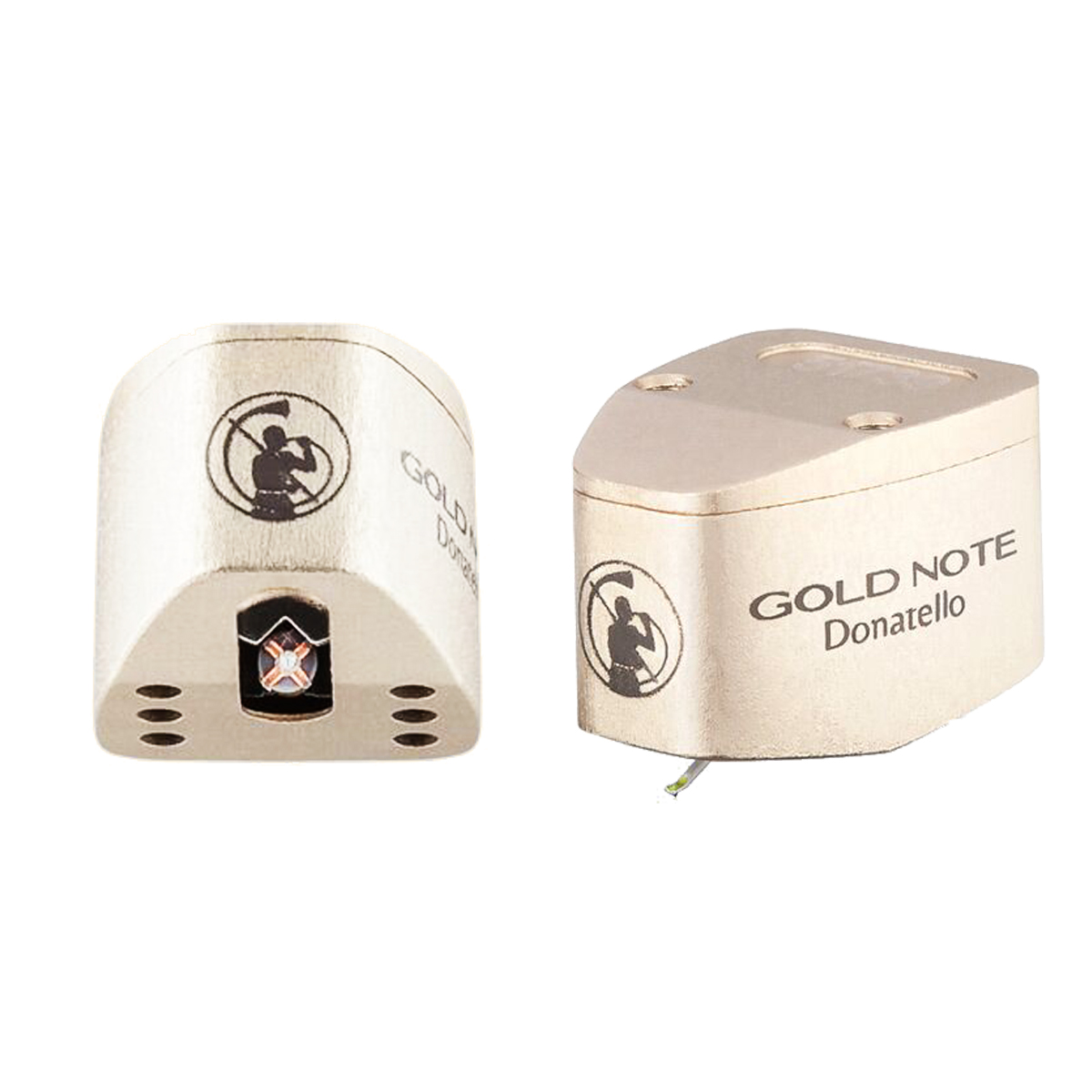 TWO MODELS
The Donatello is available in two models: Gold with a low output level (of 0.5mV), and the Red with a high output level (of 1.8mV) to be easily driven by MM phono stages as well.
CARTRIDGE ALIGNMENT
One can align cartridges as desired but our protractor is based on a Baerwald. We believe it is the smoothest one that gets the best from the vinyl groove. The Feickert is an excellent protractor allowing very precise alignment.
OVERHANG
The suggested overhang with the Gold Note tonearms B-5, B-5.1, B-7 is 19mm.
The suggested overhang with 9″ tonearm Betania is 21mm.
HEADSHELL SETUP
The headshell offset angle should be set at 24°.