Robust. Ergonomic. High End.
The name says it all. Give your high-quality audio equipment pride of place on our statement-making High End HiFi rack. This heavy-weight features highly robust aluminium columns, and extra-thick 19mm glass panels. Power cables can be tucked away in a special, optionally available duct. And it's made with audiophiles in mind: spikes can be added upon request to reduce unwanted resonance.
Each shelf can hold equipment weighing up to 60kg.
Our version includes the cable management (HEKK4) and the Isolation Spikes (HESP). You can also choose between black glass or transparent glass.
Please note that the Spectral Racks can be tailored made to your measurements and that includes additional tiers, different shelf sizes, etc.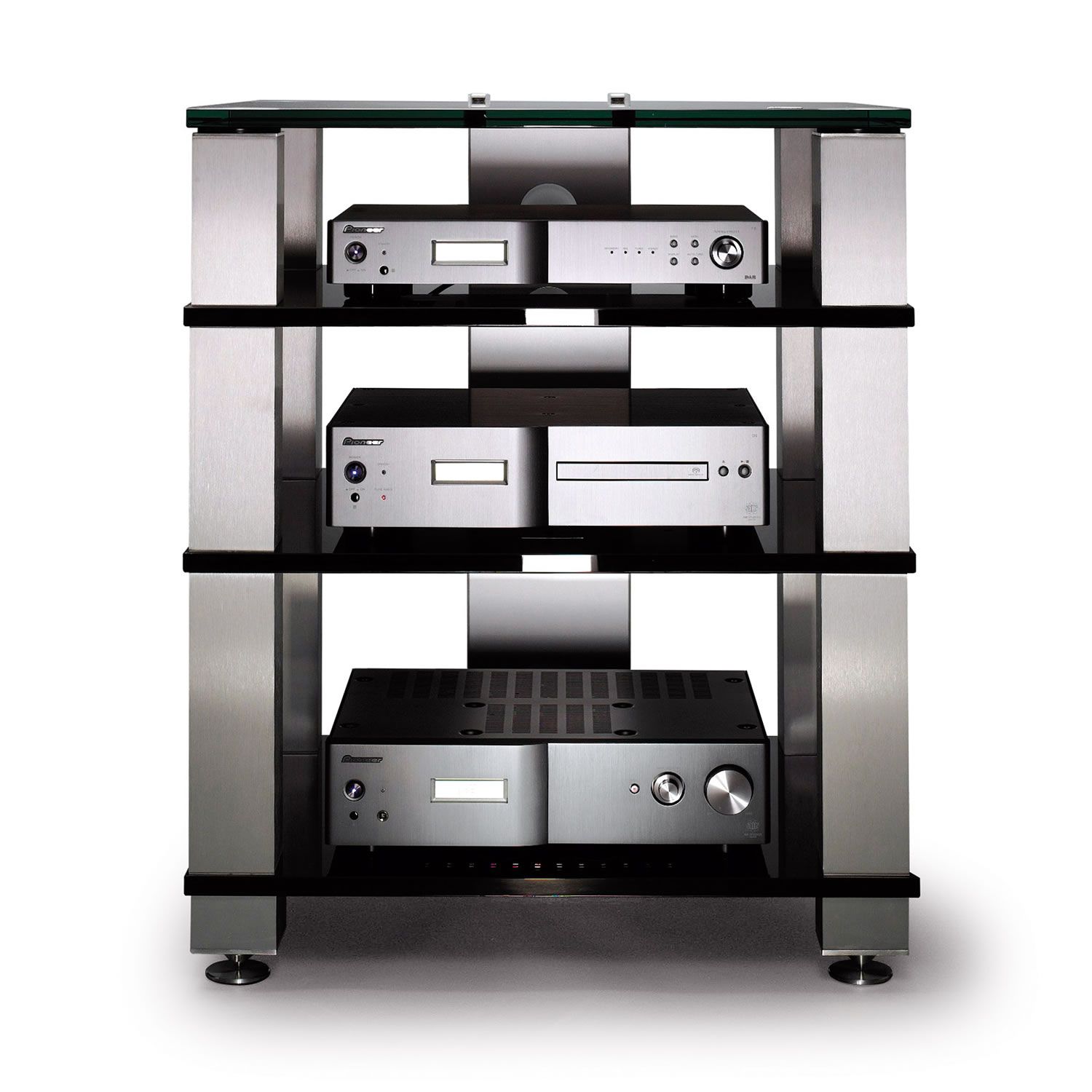 Available with 19mm transparent glass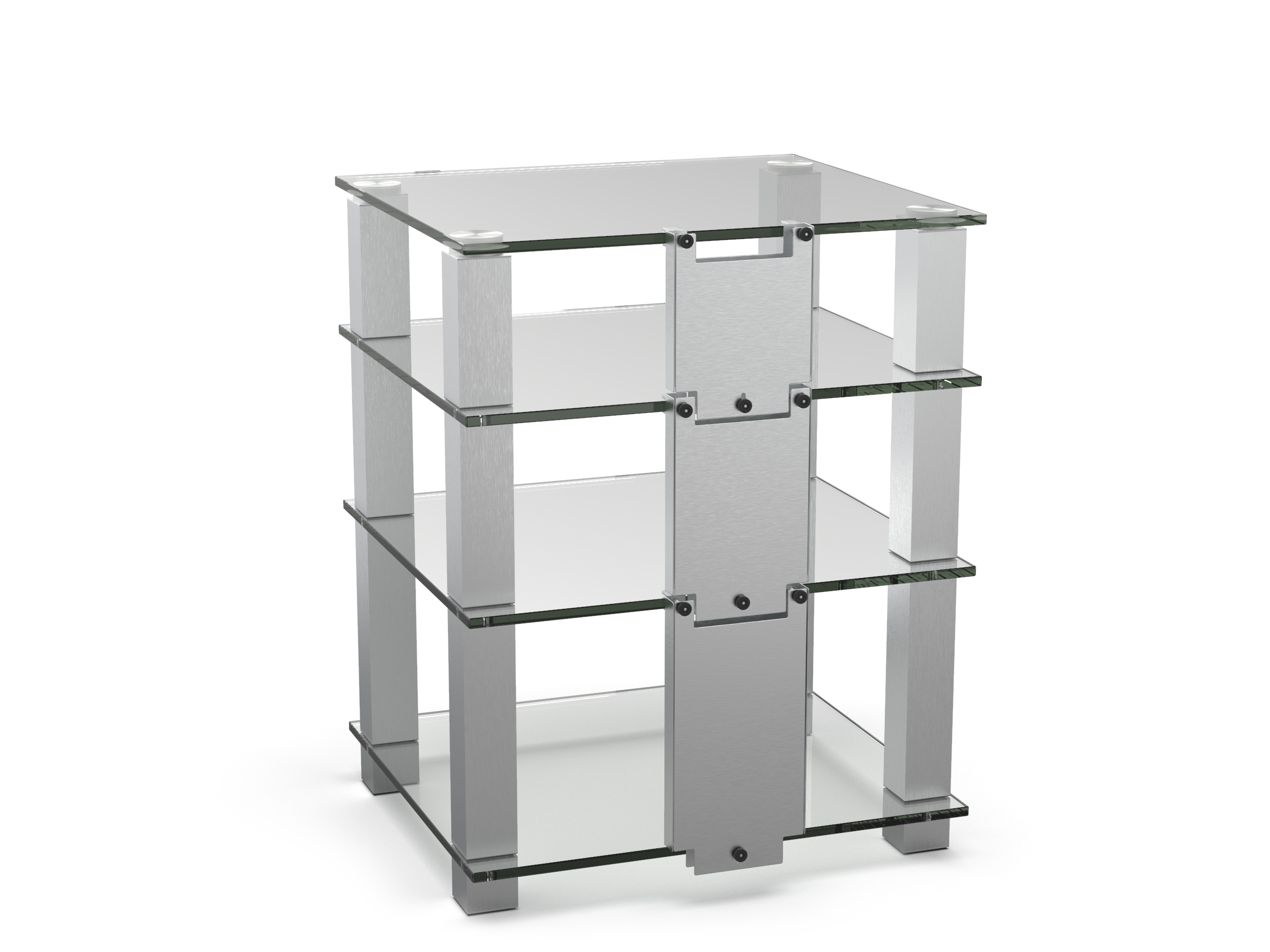 Available with 19mm black glass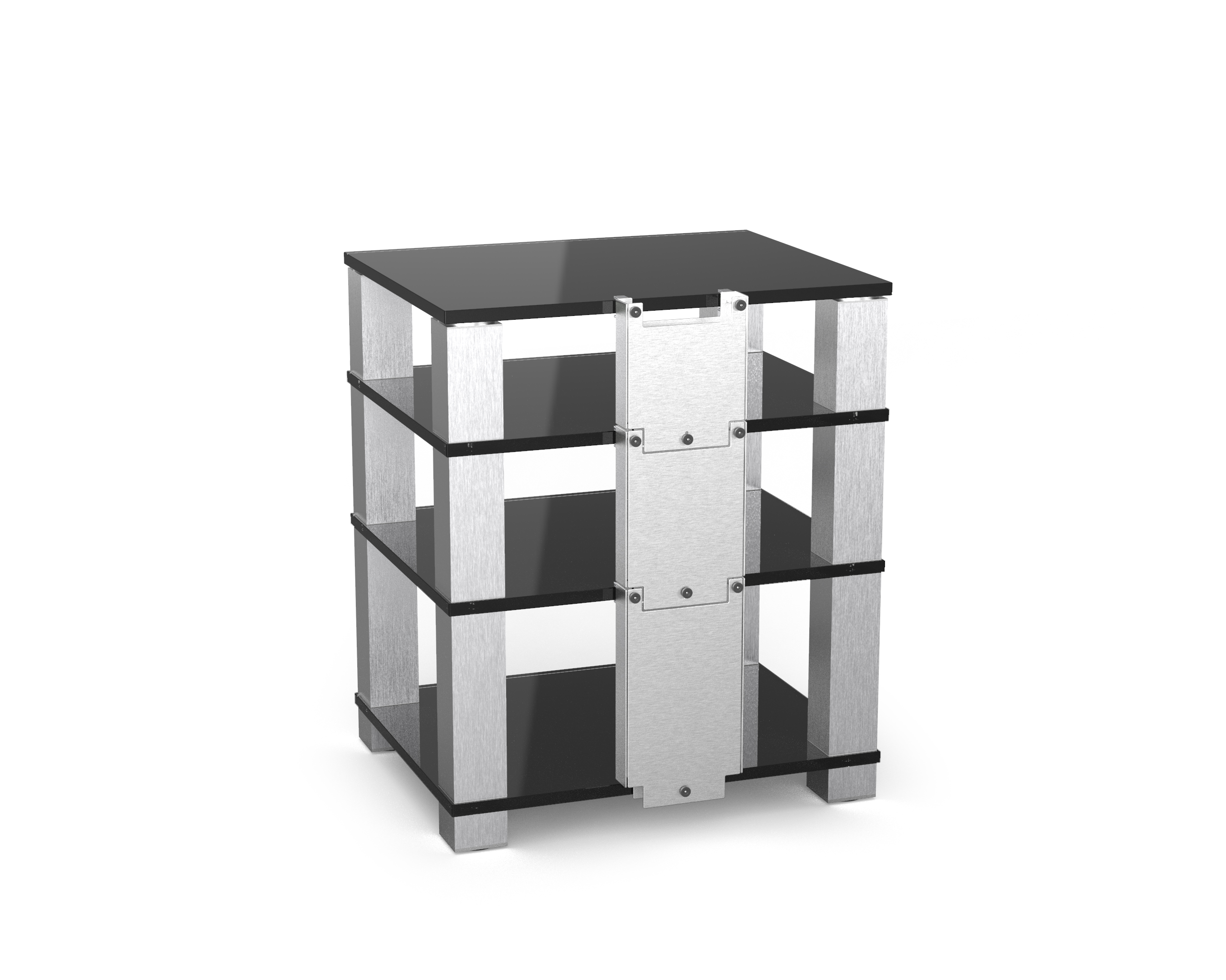 Detailed dimensions