JVC DLA-N5 D-ILA projector is packed with the latest projection features. With the new 0.69″ native 4K D-ILA device, the projector can produce high-definition native 4K resolution images from its all-glass 65mm diameter lens system. HDR10 content can be projected at optimum quality with Auto Tone Mapping function, which automatically adjusts based on the mastering information.
Combining brightness of 1,800lm with dynamic contrast ratio of 400,000:1, the projector reproduces life like images for latest contents like HDR10 and Hybrid Log Gamma. Original motion control technology Clear Motion Drive is renewed, and together with Motion Enhance which optimizes the driving of D-ILA device according to the motion of the image, motion blur is reduced significantly compared to conventional projectors.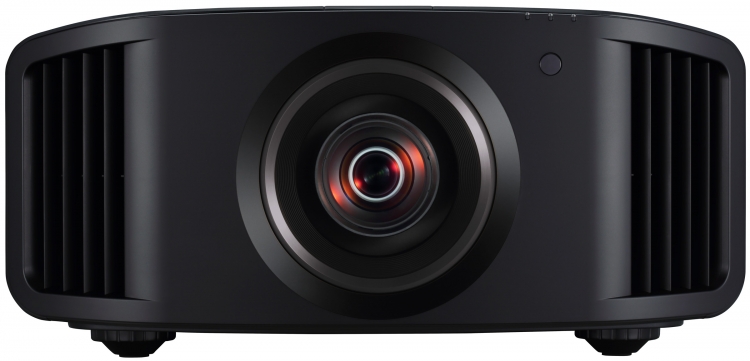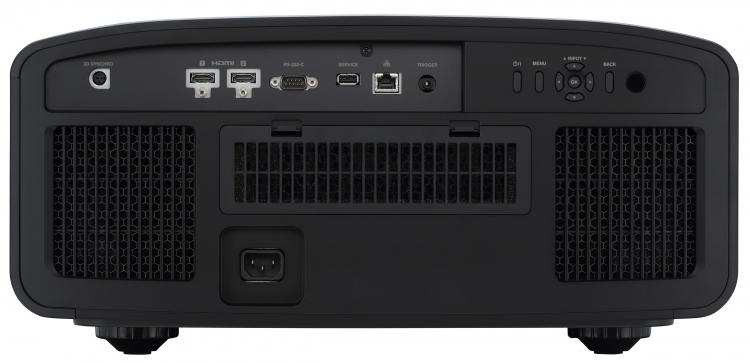 High Contrast Ratio
JVC projectors can realize High Contrast and Wide Dynamic Range in addition to High Resolution, High Brightness, Wide Color Gamut and Smooth Gradations. You can enjoy it's powerful, immersive and beautiful images not only for movies but in various video contents such as sports, music, documentary etc. In addition to D-ILA's unique characteristic of High Native Contrast, this JVC projector has High Brightness of 1800lm which can express significantly wider dynamic range compared with general projectors.
Wide Colour Gamut
The colour gamut indicates the range of colors that can be expressed. The color gamut of BT.2020, which is a standard adopted for UHD Blu-ray Disc or 4K / 8K broadcasting,covers wider color range than BT.709 used in conventional full high vision broadcasting. It is possible to express colours richly, such as the natural gradation of the sky and the sea, contrast of the deep red roses and the fresh green trees, which were difficult to reproduce in the past.
Native 4K Resolution
Equipped with refined 0.69″ native 4K D-ILA device and newly developed digital driver LSI for native 4K resolution.
D-ILA projectors continue to evolve for the better. The latest three models feature an original native 0.69″ 4K D-ILA devices, which were first adopted on model DLA-Z1; this device has been improved with process refinements on planarization and reflection efficiency to achieve higher contrast and brightness. Additionally, a dedicated driver LSI was also enhanced to simultaneously drive each of the three (R/G/B) native 4K D-ILA devices at high-speed 120fps. As a result, precise and smooth image projection unique to 4K native can be achieved with the combination of a new device and new driver LSI.
High Dynamic Range – HDR
HDR (high dynamic range) content contains more data including an extended brightness range, 10-bit gradation and a wide BT.2020 colour gamut. For this reason, high basic performance is required for precise reproduction by the projector. With D-ILA projectors, HDR content are optimally reproduced with "high-brightness, high contrast, and wide gamut" to enjoy high quality HDR content as you've never experienced in the past. Moreover, in addition to HDR10 content, which is found on UHD Blu-ray Discs, the projector automatically detects the Hybrid Log-Gamma (HLG) signal, a technology used widely in broadcasting, allowing the user to view it in an optimum picture mode.
HDR10 Mastering
Mastering information included in software can be displayed when playing HDR 10 content such as UHD Blu-ray. With this information, you can confirm that HDR content is reproduced, and based on the information of Max CLL and Max FALL, you can enjoy custom adjustments by adjusting the picture tone accordingly to the content. Auto Tone Mapping function automatically adjusts settings for optimum HDR10 image quality.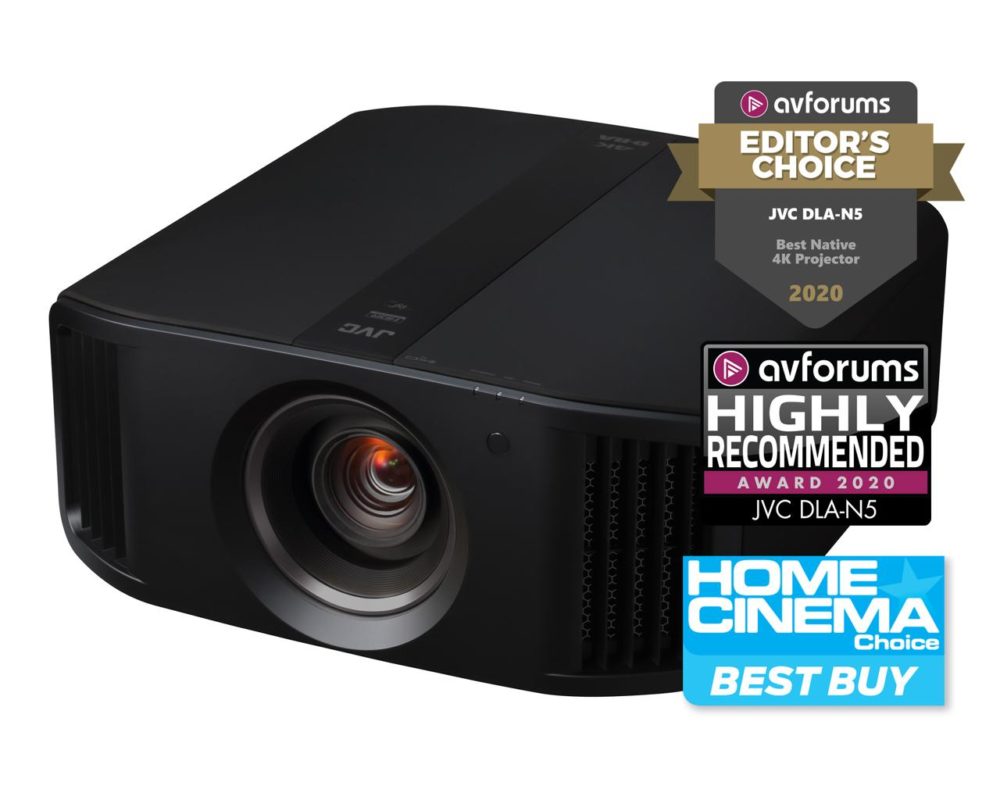 Key Features
Deep Blacks are realised by a High Native Contrast Ratio of 40,000:1 (Dynamic 400,000:1)
Exceptionally bright 1,800 lm means bright, high-resolution images
High-definition display, new 0.69″ 4K D-ILA (4096 x 2160) device x 3
17-element, 15-group all-glass 65mm diameter high-quality lens
Compatible with HDR technology that dramatically improves image quality that rivals real life.
Compatible with Hybrid Log-Gamma that is expected to be used widely in future broadcasting
Low Latency Mode suppresses display delay for faster response from PC and game consoles
Colour Management System with 6-axis Matrix
Displays the MaxCLL and MaxFALL mastering data available for HDR content on some UHD Blu-ray discs
Auto Tone Mapping function automatically adjusts settings for optimum HDR10 image quality
Motion Enhance technology reduces residual images/blurring in fast-moving images by optimal drive control
Centrally manage nine settings related to installation to enjoy video best suited for each environment
Lens Control, Pixel Adjust, Mask, Anamorphic, Screen Adjust, Keystone, Pincushion and Aspect
Stored installation mode settings for various environments can be called up#
Renewed Clear Motion Drive supporting 4K60P (4:4:4) signal improves moving images more than ever
Auto-Calibration Function using an optical sensor is capable of optimizing essential elements in the image
Multiple Pixel Control image processor accurately reproduces images closer to the original
ISF C3 (Certified Calibration Controls) reproduces excellent quality optimised for specific environments
For wireless 3D, add PK-AG3 3D Glasses and PK-EM2 3D Synchro Emitter available separately