B50 Bluetooth Stereo Amplifier With Audio Transmitter
With advance QCC3040 ic, support aptx HD and able to stream and receive HD music.
Transmit all source and enjoy on your headphone.
HDMI ARC, Phono in, RCA in, optical in, sub out and more connectors fit your home stereo system.
Bluetooth Amp Meet All Your Needs: Home AV, Bookshelf speaker, PC, Gaming and Hotel/Home Background music.
50W x 2 powerful amplifier for your passive speakers, bookshelf speakers and mobile devices.
Free iOS & Android GO Control App and Remote Controller
Tune your own sound with our tool – ACPWorkbench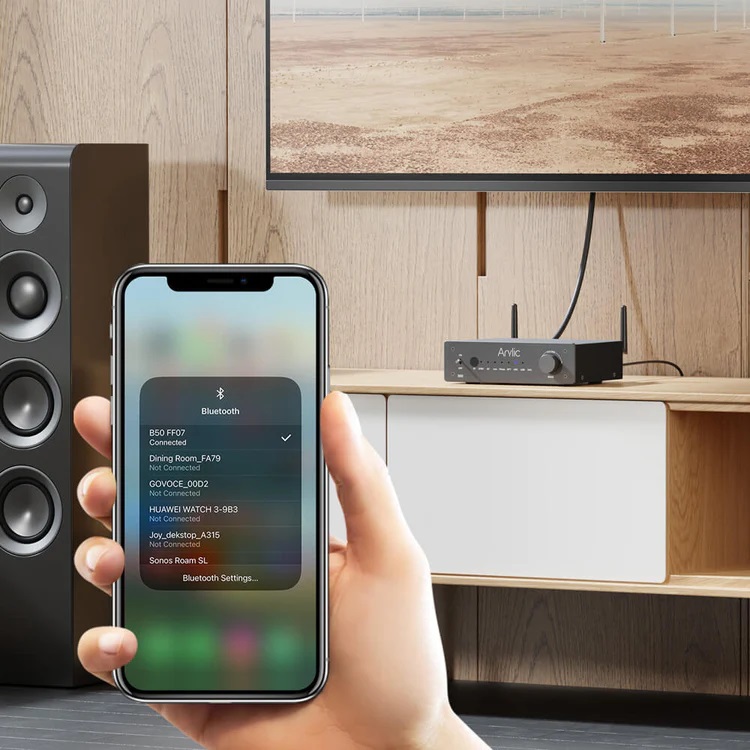 Elevate Your Audio Experience
Easily stream from your smart phone, tablet, laptop, or TV to your passive speakers with B50 and enjoy HD audio.
Support aptx HD Transmission & Reception
Enjoy detailed and high-fidelity sound with B50 aptx HD technology.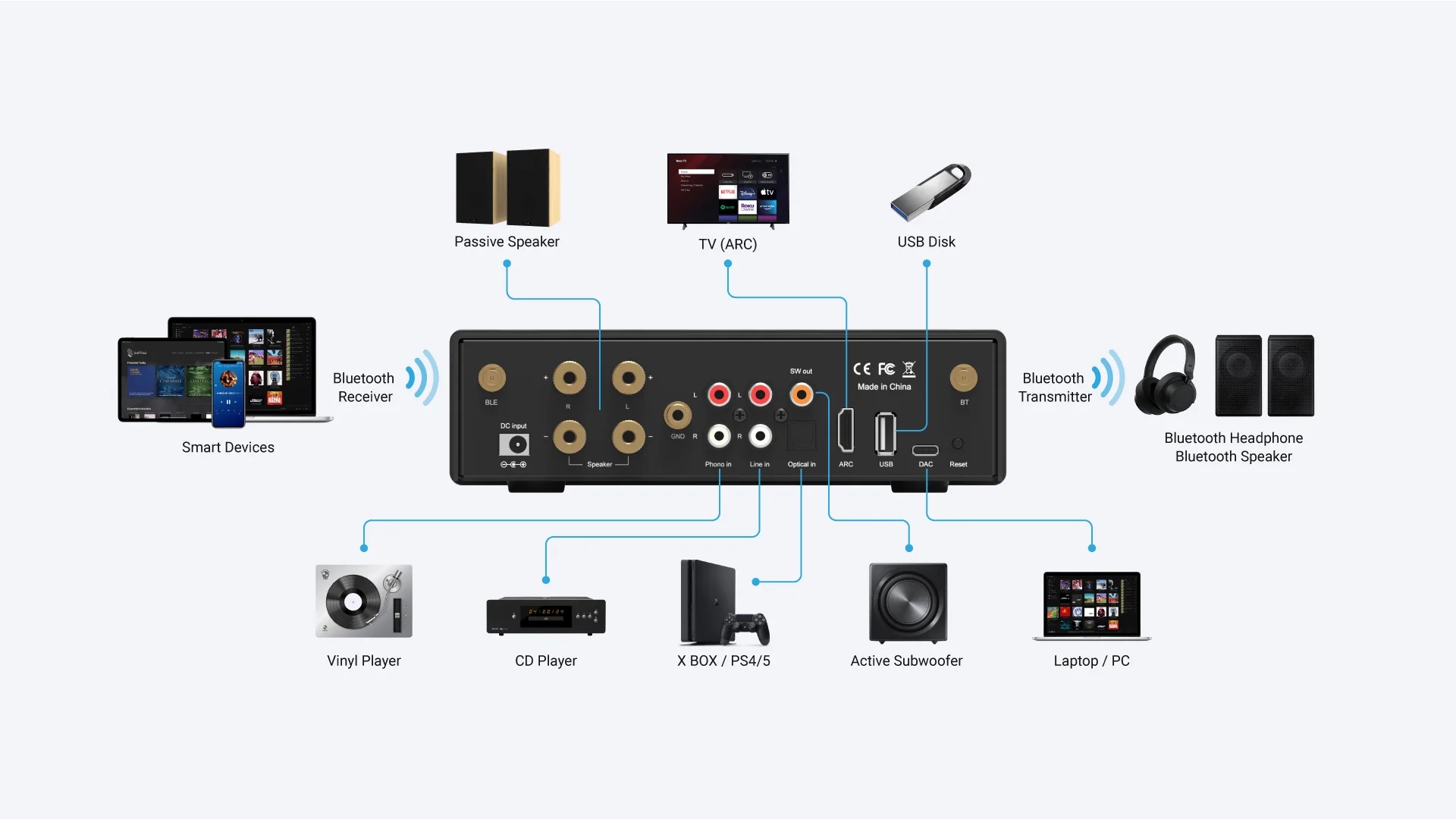 An Bluetooth Amp Could Meet All Your Needs
B50 is the perfect addition to any audio system, with compatibility for TVs, vinyl players,aa AV receivers, projectors, subwoofers, USB sticks and more.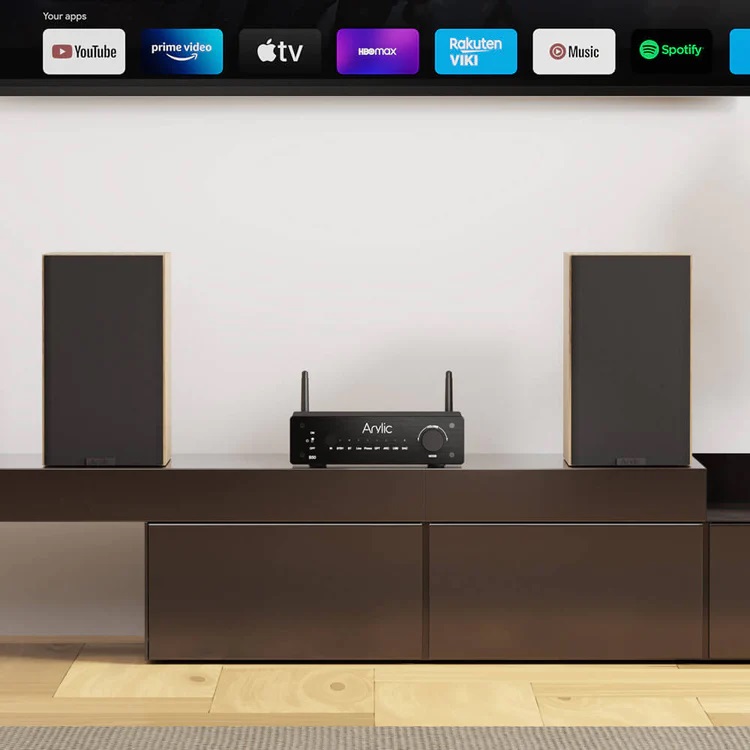 Bring Powerful Sound To Your Home
Transform the way you listen to music at home with the B50 Bluetooth Stereo Amplifier.
With 50 watts of power per channel, the B50 is designed to provide high-quality audio to a pair of passive speakers, delivering immersive sound to your living room, kitchen, workshop, bathroom, or any other space.
Transmit All Source & Enjoy On Your Headphone.
With B50, you can wirelessly connect to your Bluetooth headphones or speakers and enjoy your music, movies, and more.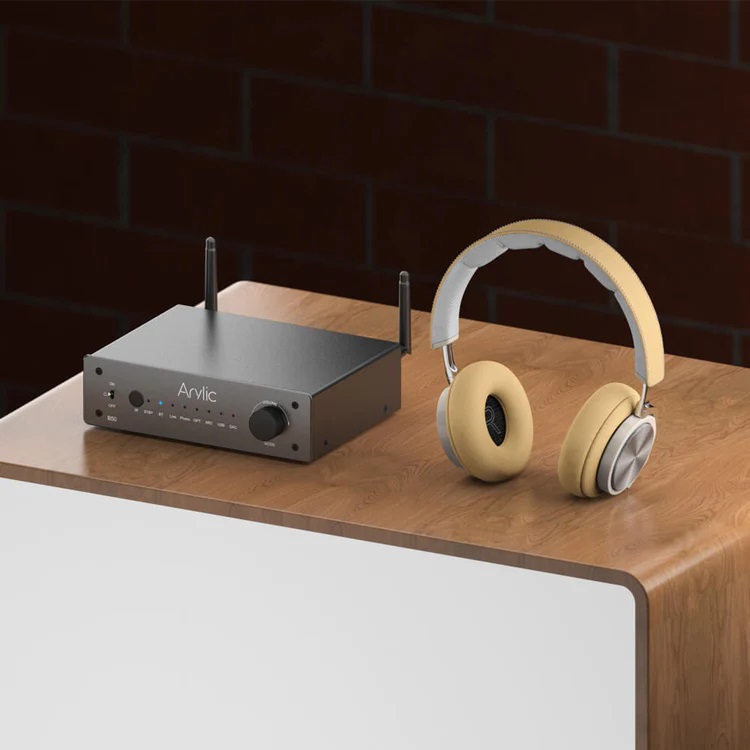 Dual Link For More Fun
With B50, you can easily share your music with 2 Bluetooth devices at once. Its dual link technology allows you to transmit to two devices at the same time via aptX HD, so you can enjoy the brilliant sound with your family, friends, or loved ones.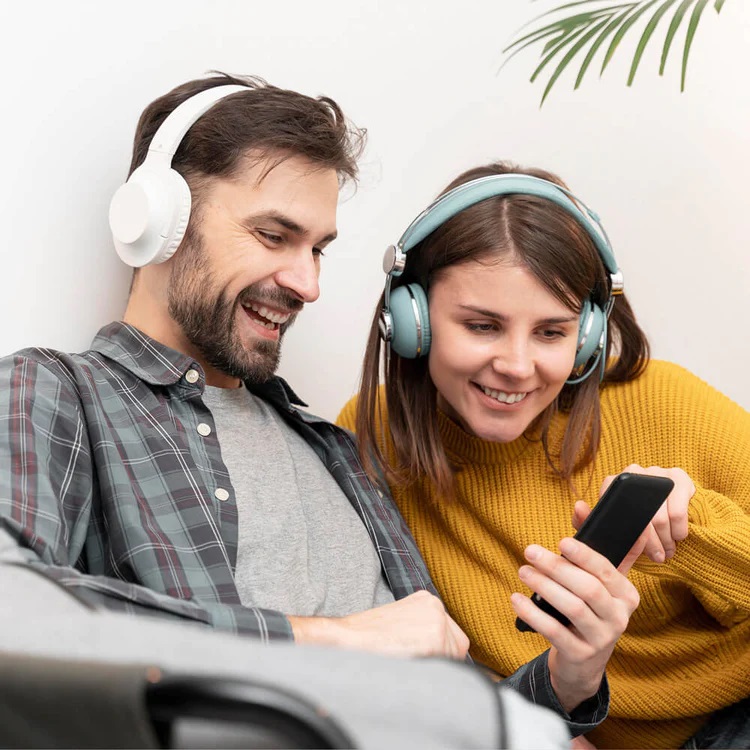 Stable & Long Distance Connection
Experience uninterrupted, high-quality audio in your home. B50 ensures that you can enjoy smooth, seamless music all day without any choppiness or cut-offs. Upgrade your listening experience today!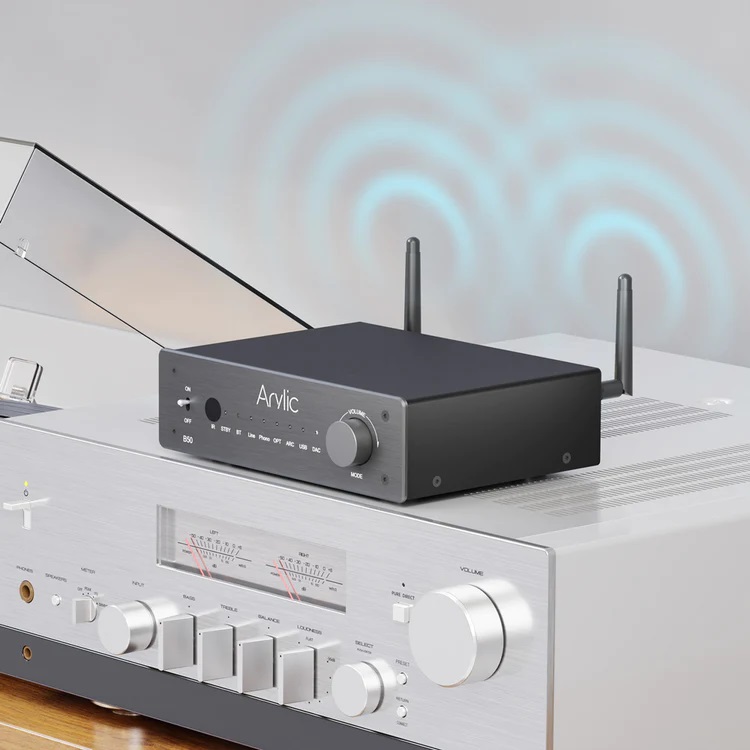 APP Control
With user friendly playback control, EQ control, Input mode switching and simple Bluetooth connection setup.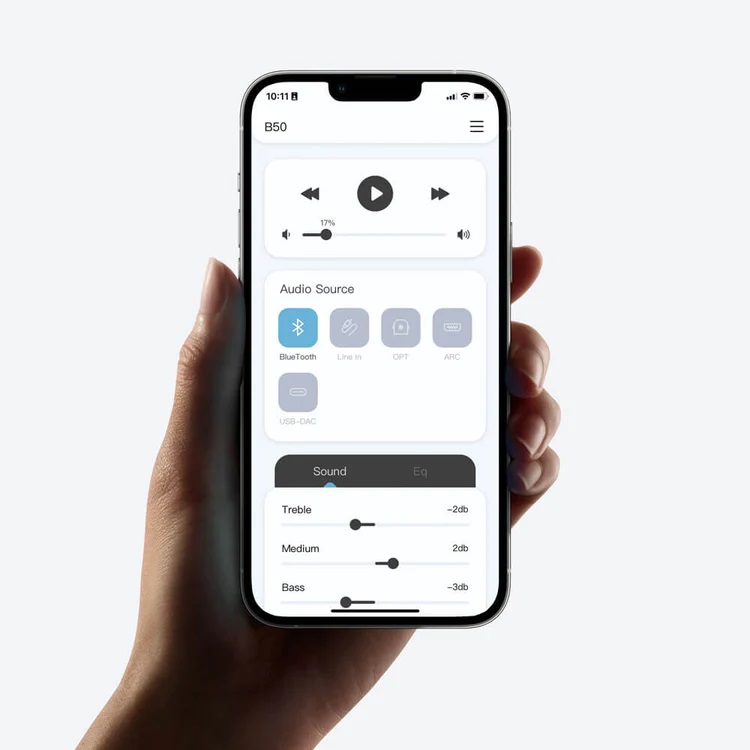 Tune Your Own Sound
The ACPWorkbench tuning tool allows you to customize your audio experience.
With this tool, you can adjust the frequency on each channel, adjust the left and right audio channels' balance, customize indepth EQ settings, and more.
Discover the full range of possibilities with our tuning tool and start defining your perfect sound.