A30+ Streaming Amplifier 2 x 30W
A30+ WiFi mini stereo amplifier perfectly suited for your passive desktop stereo system and smaller space. The compact stereo amplifier and easy to use design makes it easy for everyone to get started quickly. Play online music service, online radio, local music files to your passive speakers by WiFi, Airplay, Spotify Connect, anytime in every rooms.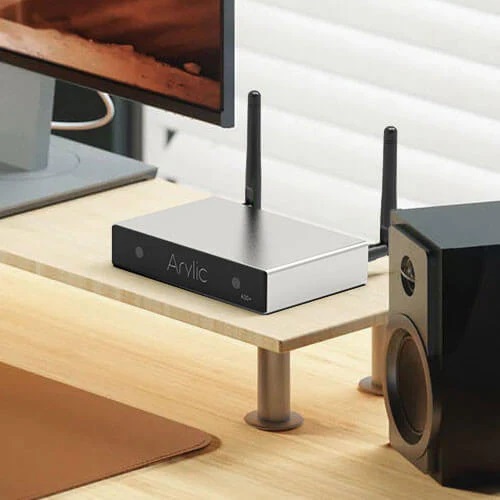 Small But Complete In Every Detail
A30+ mini stereo amplifier packs 30 watts per channel which is perfect to your desktop stereo system.
Enjoy the full functionality with wireless streaming: WiFi, Airplay, Spotify Connect, Qplay, DLNA, UPnP, Bluetooth 5.0 and full features of our 4STREAM App: Online music, Online Radio, EQ Settings, alarm clock and more.
So does includes the ACP Workbench tuning tool features. The compact stereo amplifier and sliver surface makes your desktop looks more clear and premium.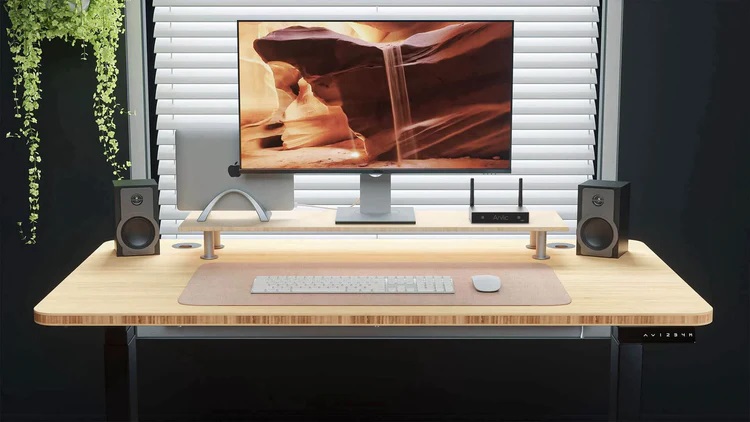 Best For Your First WiFi Stereo Amplifier
Our wireless streaming system is designed to be very simple, even for people who are not familiar with the electronics can quickly get started. There is clear step by step instructions in the app.
After the first setup of A30+ small stereo amplifier, you can stream directly from iPhone, iPad or Mac by Airplay or stream directly from Spotify both without app. The whole family can easily get started.
Play High Quality Audio Without The Hassle
Streaming by WiFi has stronger range signal and high quality audio transmission.
With A30+ mini speaker amp, you can stream anytime, anywhere with far distance from the device. Upgrade your listening experience far from Bluetooth streaming before.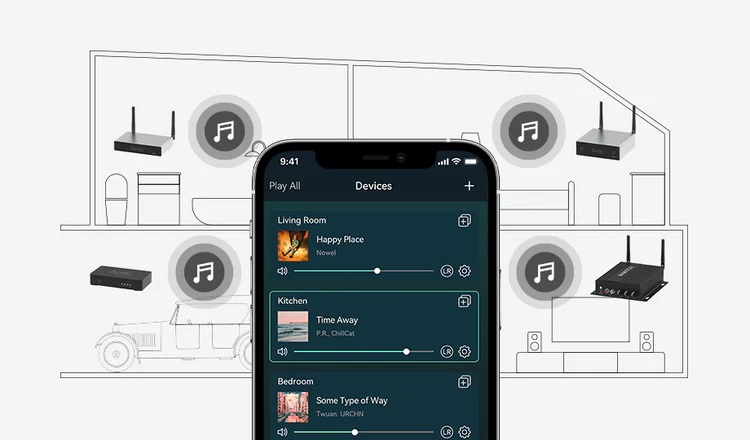 Hook Up Whole House Audio
A30+ mini audio amplifier can play a different song in different rooms, or the same track in every room, or play some rocky music for whole house party!
Bring Hi-end music to every rooms and controlled by one single device.
Versatile Playing
Play from Amazon Music, Spotify, TIDAL, Qobuz, iHeartRadio, TuneIn, Napster, phone storage, NAS, USB stick,line in source, bluetooth source and more.
Stream any audio you want all in one A30+ small audio amplifier.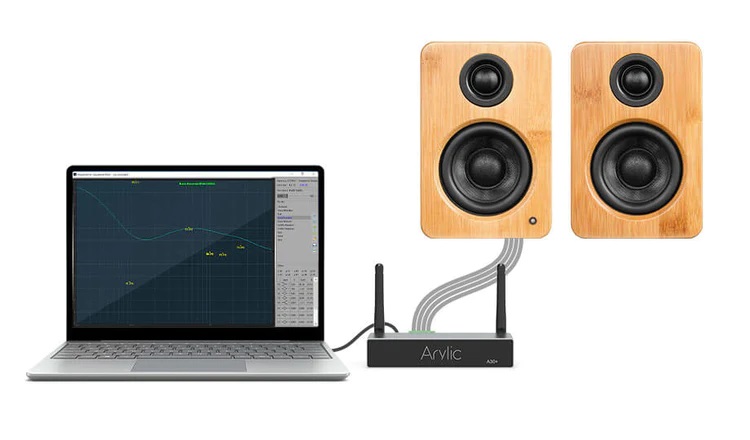 Personalize Your Sounds
A30+ mini stereo amplifier supports ACP Workbench tuning tool which allows you do specific EQ adjustment, L/R balance, dynamic range and more. Set your favorite tune with different type of music.