2-WAY BOOKSHELF SPEAKER
Cabasse Surf are representants of the newest Cabasse product line. They were made for surfaces up to 25m2 and studio applications. Despite of relatively small size, those speaker are able to produce loud, clear sound – especially with good amplifier with enough power.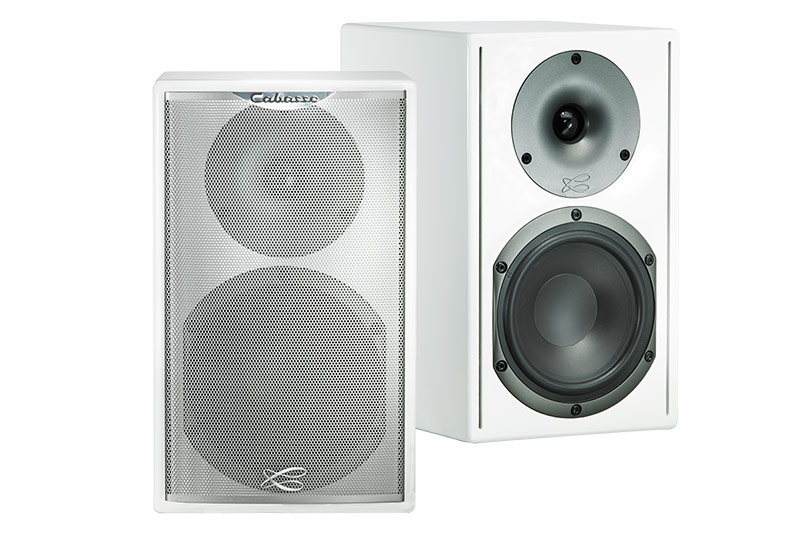 Main features:
Proprietary Cabasse drivers (1 for HF and 1 for MLF)
65W of RMS power
Compact size (height: 29cm)
Wall mount avalaible
2 colours: black and white, high gloss laquer
Functionality
Stereo speakers can be divided into floorstanders and bookshelf speakers. The choice of the size of the columns depends primarily on the size of the room. In rooms up to 10 sq m, it is worth choosing bookshelf speakers. In the case of rooms up to 20 sq m, both larger bookshelf and floorstanders will work well. In rooms with an area of ​​30 sq m and more, we recommend larger floor columns.
The vast majority of speakers are manufactured within one line, which consists of floorstanders, bookshelf speakers (often with hanging brackets included) and a central speaker – used for home theater. The above products are complemented by subwoofers, which, like stereo speakers, can significantly differ even in the same price range.
Usually, as part of a stereo system, it is possible to add a subwoofer and create a 2.1 set, which can also be treated as a basic home theater with the possibility of extending the center column and stand mount speakers – as rear surround speakers.