BORA, a compact bookshelf 3-way speaker
This is Cabasse Bora, a bookshelf speaker with a dynamic and spectral performance that provides unprecedented ease and comfort of listening. The BC13 coaxial midrange tweeter and the new 21 cm Duocell diaphragm woofer provide not only analytical and dynamic capability expected from a loudspeaker, but also, thanks to its wide bandwidth and perfectly controlled directivity, a stable and deep soundstage, typical of the brand's coaxial loudspeakers.
THE COAXIAL MIDRANGE TWEETER OF CABASSE BORA
Developed from the TC23, the three-way co-axial driver fitted to our top of the range speakers, including "La Sphère" and "l'Océan" and assembled and controlled in our workshops in Western France, the BC13 guarantees a faithful reproduction of timbres with no artificial coloration or auditory fatigue in long listening sessions. It provides a soundstage with unrivaled realism and depth.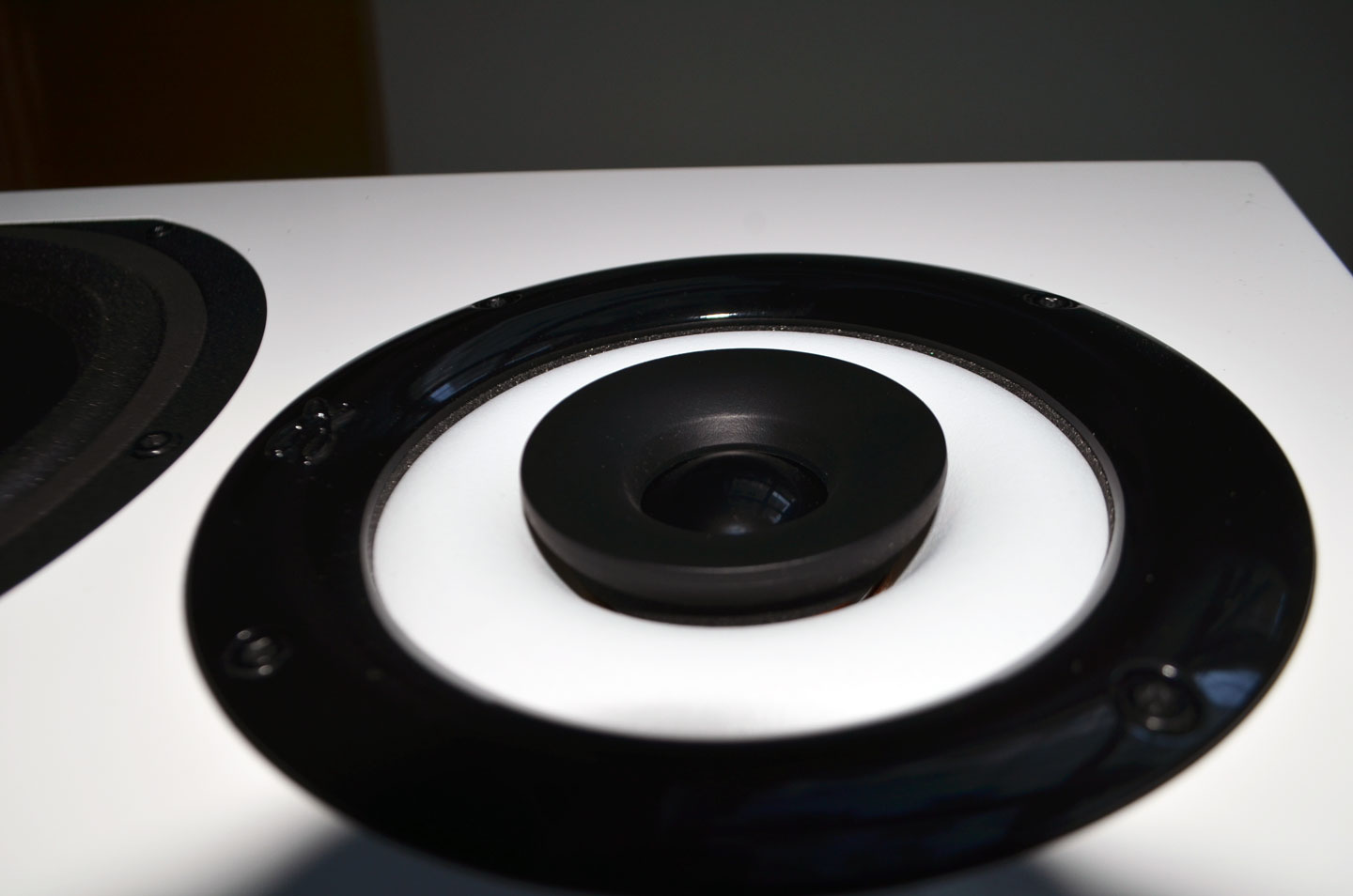 DUOCELL CONE WOOFERS
The 21 cm (8") woofer of Bora is fitted with a Duocell cone designed by Cabasse and manufactured with Cabasse robotics. The very light, but rigid and nicely damped membrane has an exponential profile and variable thickness, to obtain maximum use of the dynamic qualities of long stroke motors and a high force factor in order to bring all the precision and vivacity necessary for high fidelity, true to live sound.
CROSS-OVERS WITH VARIABLE SLOPES
The Cabasse development protocol combines numerous measurements in an anechoic room, combining on-axis and 360° results. It guarantees a perfect control of both the directivity index and the total radiated power all along the frequency bandwidth to match the SCS principles. It is a key process, together with listening sessions, in the development of the cross-over boards. The slopes can vary from 6 to 24 dB per octave for an optimal acoustical phasing, taking into account the influence of the external shape of the enclosure to optimise the qualities of the co-axial drive-units.