PB12-NSD Subwoofer
Product Overview
The PB12-NSD subwoofer is the ultimate subwoofer over-achiever. It's room-energizing, pants-flapping bass, for a fraction of the cost of the typical reference subwoofer. SPLs and output also compares with much larger ported box subwoofers but with a greater control and accuracy from the sophisticated Sledge amplifier, overbuilt driver and precisely tuned cabinet.
True to SVS design philosophy, the PB12-NSD obliterates performance expectations for the price with a driver, amplifier, motor and cabinet combination at an all new low price. Equally adaptable for music, home theater, TV and gaming, the PB12-NSD produces amazingly deep and articulate bass with pinpoint accuracy and speed in transients at all drive level.
Potent SVS 12-inch NSD High-Output Driver
Featuring high end materials and rock-solid design, the 12-inch SB12-NSD driver handles every watt of the Sledge amplifier's power and delivers deep, room-energizing bass and crushing SPLs with pristine clarity and control, even when pushed to the absolute limit.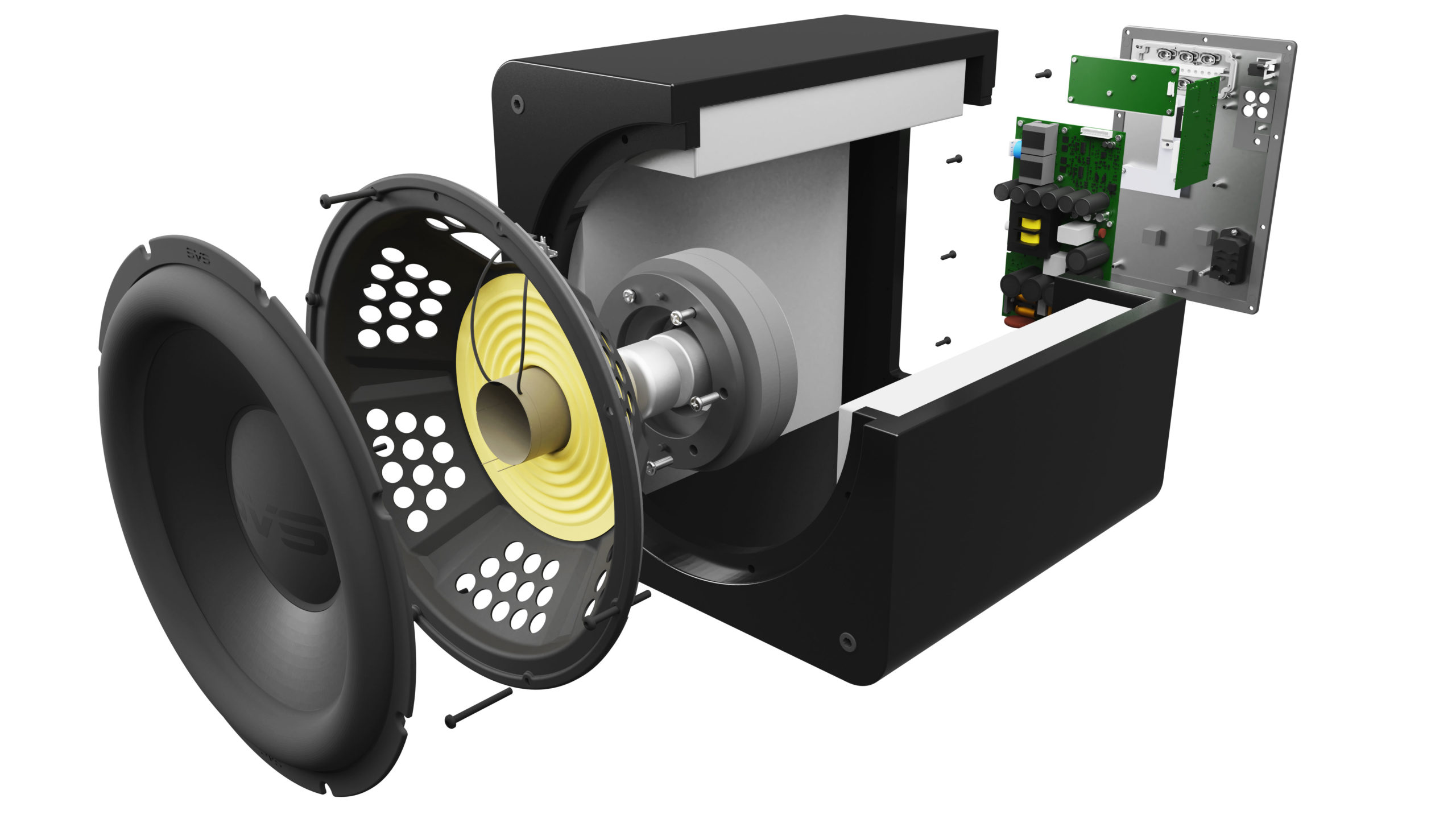 Sledge STA-400D Amplifier
Effortless power with smooth and precise signal processing for accuracy and clarity at all drive level, the PB12-NSD's STA-400D amplifier is conservatively rated at 400 watts RMS, 800 watts peak power and effortlessly delivers massive amounts of current to the motor and driver to create convincing cinematic and musical bass you can hear and feel at the most important moments. With digital bass management features and flexible set up options normally reserved for more expensive subwoofers, the Sledge amplifier makes it easy to optimize with any equipment in any room set-up
DSP for Fine-Tuning In-Room Performance
Internal Digital Signal Processing (DSP) allows for easy integration into rooms of all shapes and sizes as well as with all different models and brands of speakers.

Optimized Cabinet Design
The PB12-NSD features a front-firing 4" high-flow port with inner/outer port flares for extremely powerful and controlled output with palpable slam. The 21x17x22 cabinet is substantial but not over-sized and features a protective steel mesh grille and comes in a premium black ash wood grain finish for a handsome look that fits most room décor.