New Anthem MDX Series are the first distribution systems to feature fully powered independent-zone subwoofer connections, as well as ARC® Genesis room correction for each zone.
MDX Series features today's cutting-edge Anthem amplifier technology so you can expect smooth, efficient, consistent high power and reliability. MDX Series is engineered to simplify your next custom audio system installation, and to blow your clients away with extreme performance in any setup.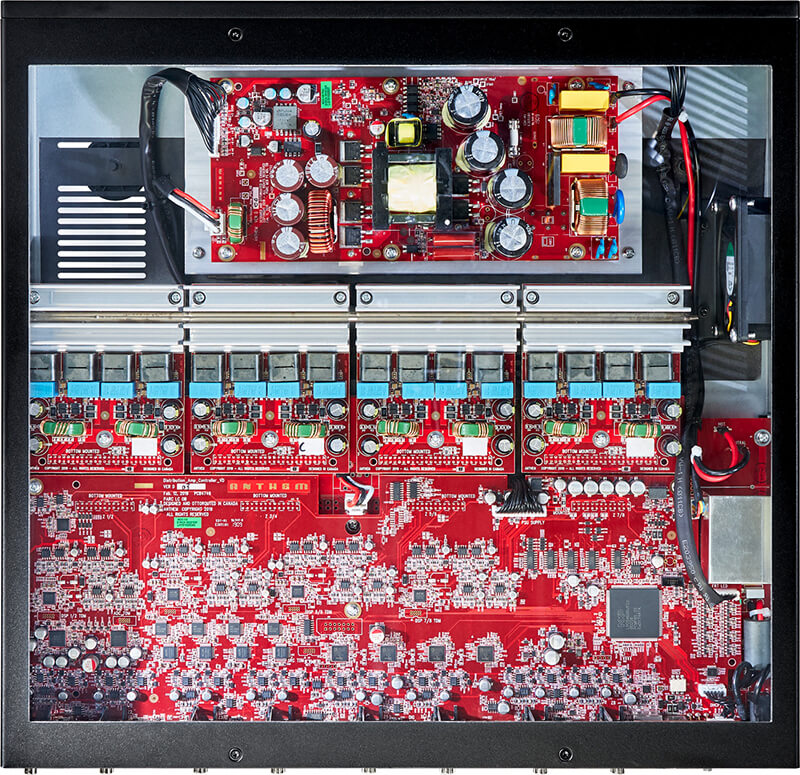 Web-Based Setup
Nothing could be simpler than on-site configuration and calibration using our intuitive Web-based controls.
The specially designed, adaptive user interface works on any device. Custom configure zones, from input assignments to zone names. Adjust levels (and every aspect of performance) independently.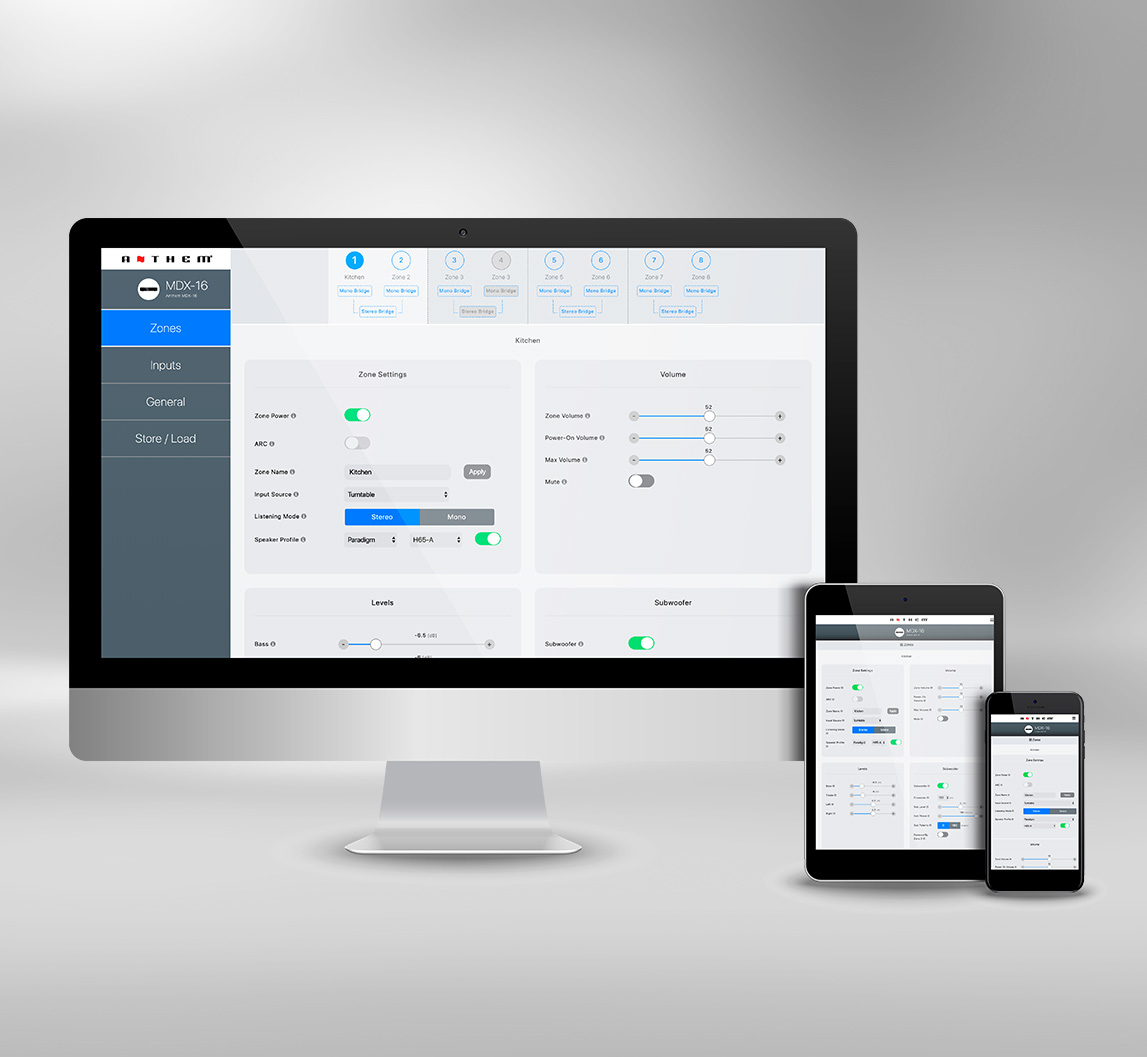 Automation Compatibility
Robust IP/RS-232 connection capability ensures compatibility with leading home automation systems, with easily downloaded drivers.
Drivers available for these systems: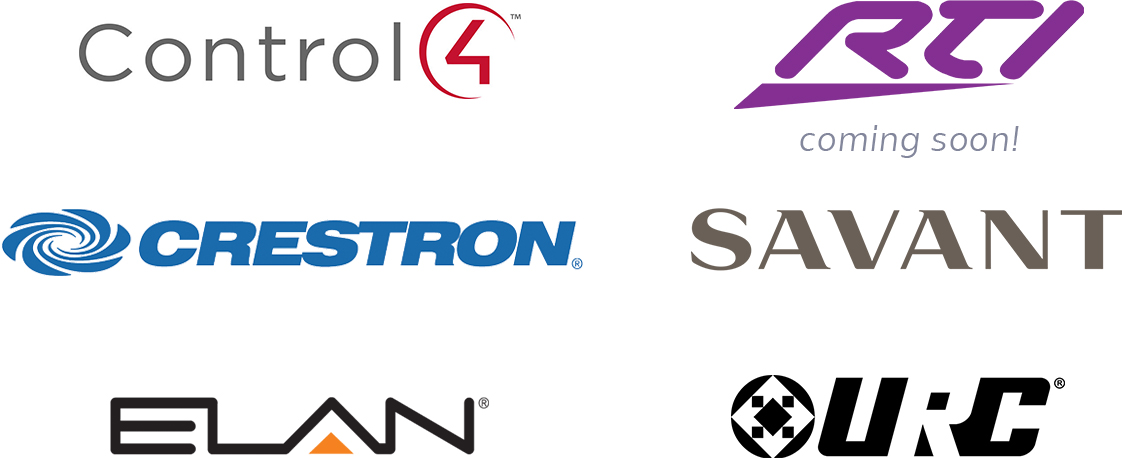 Digital Inputs, Digital Switching
Fast, efficient Ultra-Class-D amplification is supported by proprietary Advanced Load Monitoring technology, delivering reliable performance under even the most demanding loads. Our high-efficiency design meets and exceeds global power-saving standards.
Smooth, instantaneous digital switching output allows the linking of digital inputs between multiple amplifiers and analog pass-through connections allow daisy-chaining of multiple MDX units.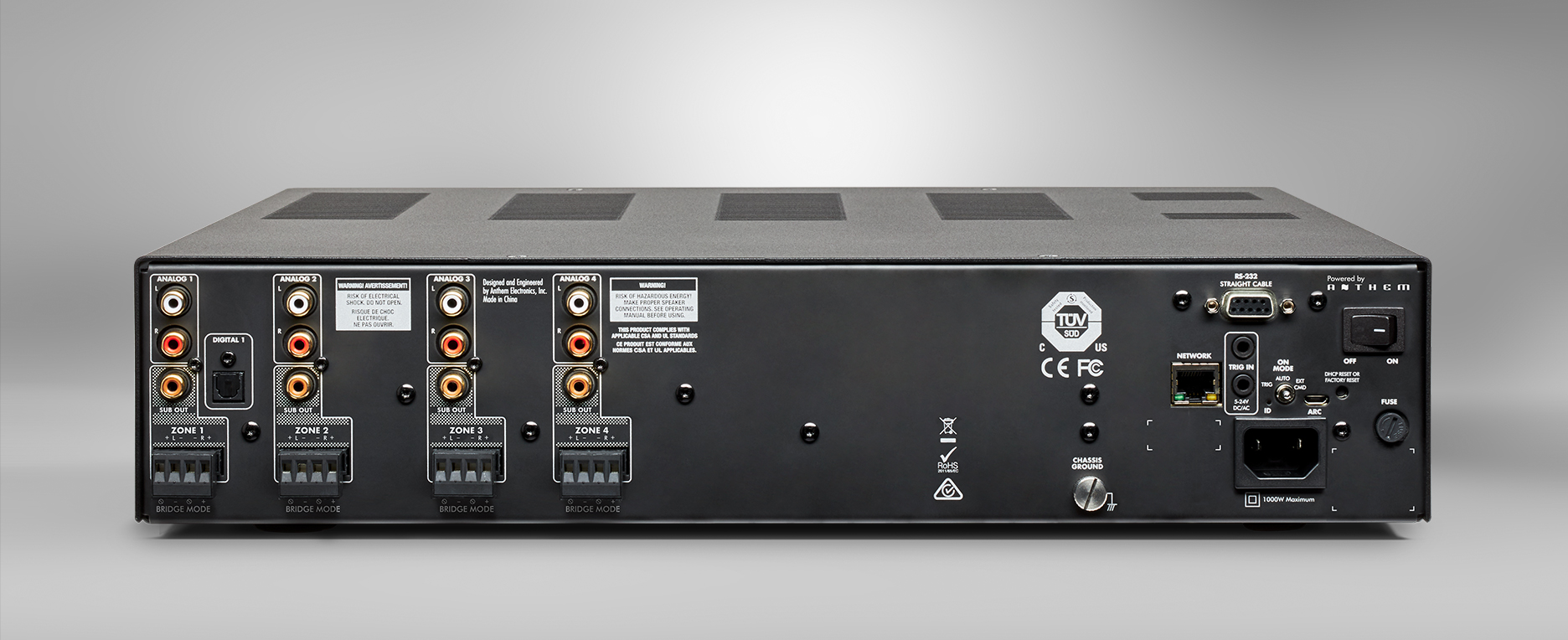 Dedicated Subwoofers For Each Zone
Install and control subwoofers independently in separate zones, with dedicated outputs (both low and high level, including bridge mode), and zone-independent settings for the new, more advanced Anthem Room Correction (ARC® Genesis).
Toggle ARC Genesis on/off in each zone to hear the benefits of premium room optimization.
Zone Configuration Options
Zones can have custom names, multiple inputs, independent playback, and tuning controls. Bridge zones for more power. Enable subwoofer bass management in any zone, instantly set crossover frequency, level, phase, and polarity.
Only the MDX Series gives you this much control over multiple zones, supporting more creative system designs and more thrilling audio performance
Analog/Digital Matrix Switching
Full digital/analog matrix switching allows you to assign any analog RCA, digital coaxial or digital optical input to any output, either pre-configured via the web interface or switched in real-time via IP commands.