AW400 MONO BLOCK
The Electrocompaniet AW 400 is a really powerful monoblock amplifier that sounds both fast, clean, full-bodied and inherently musical. It has a dynamic, free-flowing grip on the music signal, delivering naturalness and ease no matter the signal level.
The AW 400 is based on the design philosophies of the highly acclaimed AW 180M, being a turbocharged version of the latter, if you will.
State-of-the-art components and uncompromising sonic and mechanical quality makes the AW 400 a natural cornerstone in a truly discerning high-end music system.
Its amazing stability down to a staggering 0,5 Ohms means it can drive whatever speaker load you choose to throw at it with an ease that is hard to find anywhere else.
FLOATING TRANSFORMER TECHNOLOGY
A first class overall circuit design and state-of-the-art components.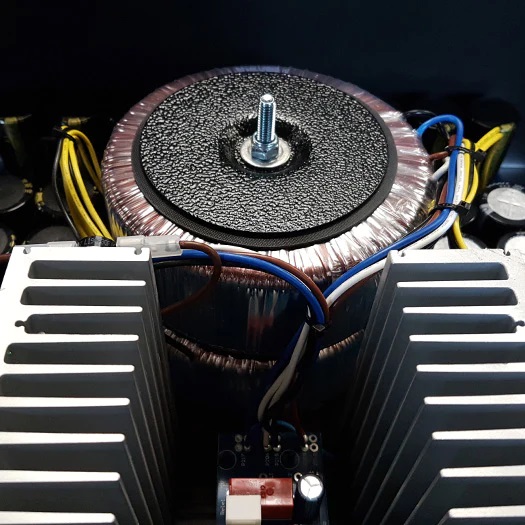 100% MADE IN NORWAY
Every system is produced in our cutting-edge facilities on the west coast of Norway. Unlike other manufacturers, it is not only the design and assembly but also the complete production of the parts and components that is performed here. Producing the entire system right here in Norway allows us to ensure the highest possible quality.