IN-WALL/IN-CEILING LOUDSPEAKER WITH A 8″ (20CM) FLAX WOOFER – 300 ICW8
Your 300ICW8 in-wall/in-ceiling loudspeakers have been designed to deliver the most faithful sound reproduction, whether they are used for stereo music or home cinema. They are discreet loudspeakers which blend in perfectly with your walls and ceiling.
This 2-way coaxial loudspeaker is composed of an 8" (21cm) woofer with a Flax cone and an aluminium/magnesium alloy inverted dome tweeter. The 8″ woofer features Focal's exclusive Flax technology, which rivals with the famous W cones used in the Utopia, Sopra and Electra lines. Rigid and very light, these special cones produce a sound which is natural and extremely precise. The tweeter is adjustable and rotatable, so the treble can be adjusted according to the room's acoustics.
The 300ICW8 loudspeaker is the biggest model in the 300 Series line. Its high sensitivity makes it capable of producing a powerful sound of up to 90dB.
The key quality of these new loudspeakers: Ease of installation and rapidity, with the patented EQI system (Easy Quick Install). No tools needed! These new products also meet the most essential criteria regarding use and installation: frameless, magnetic grilles, anti-vibration feet…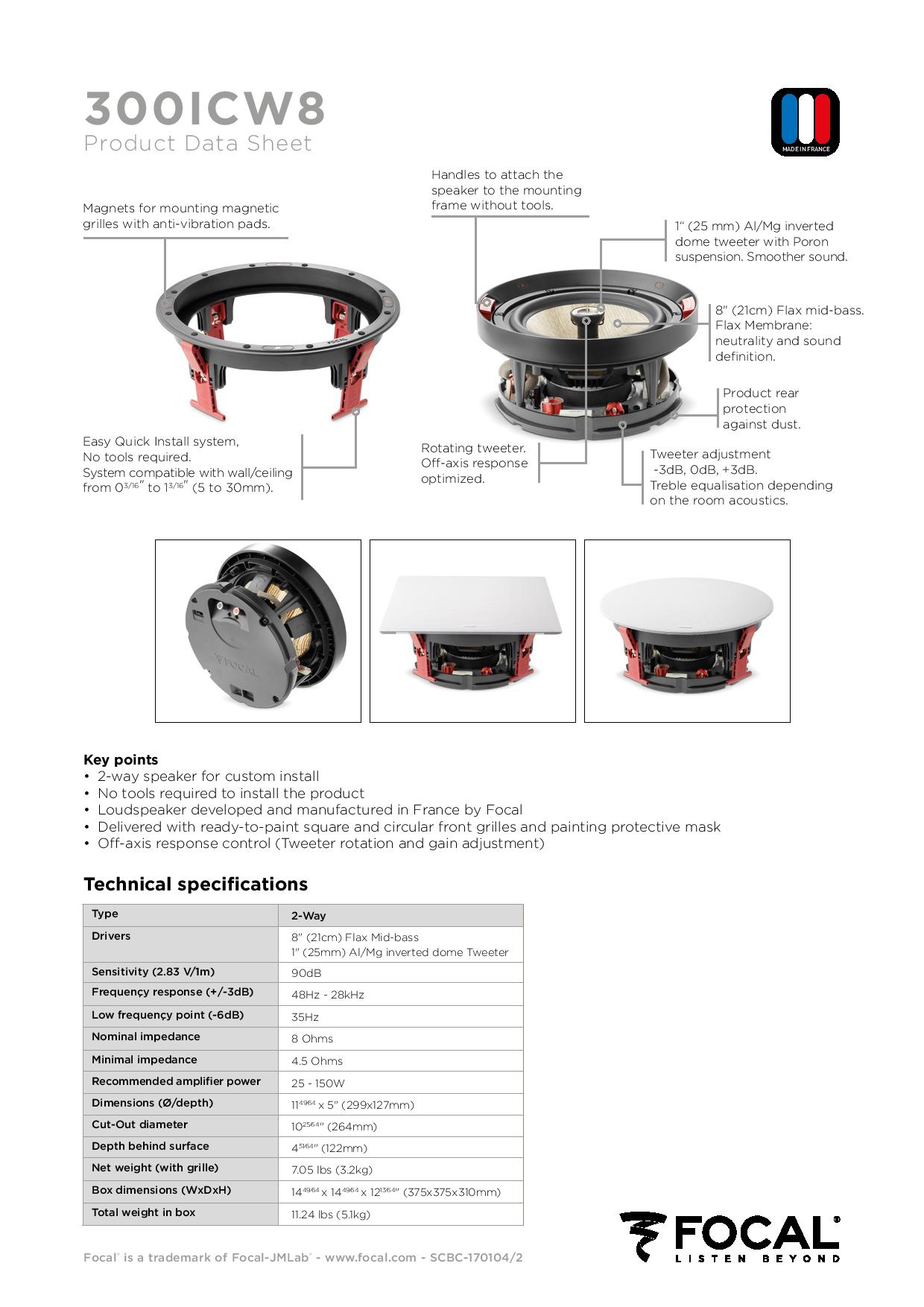 SO ORIGINAL FLAX CONE
All the speaker driver cones of the 300 SERIES range are made using Flax sandwich technology. Flax is an eco-textile with astounding structural properties: it is light, rigid and well damped for providing greater neutrality of the timbre and better definition.
TNV2 Tweeter developed for these products uses Focal's exclusive inverted dome technology, allowing for optimal energy transfer and limited directivity.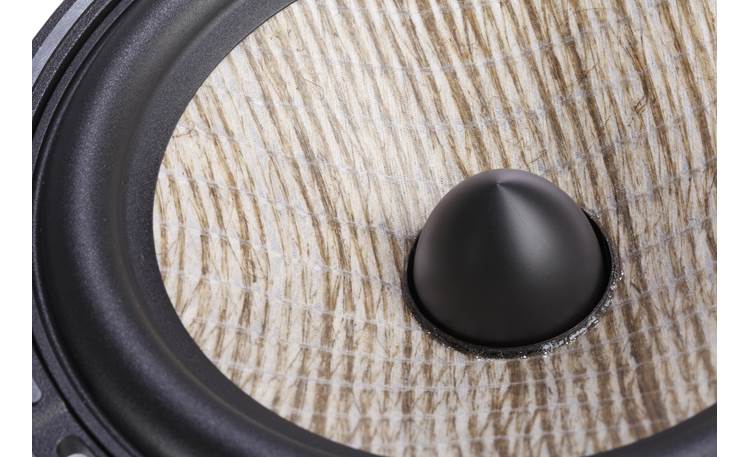 EASY, QUICK & NO TOOLS REQUIRED
The loudspeakers of the 300 Series are very easy to install thanks to the EQI (Easy Quick Install) system. The install frame is compatible with any wall or ceiling with a width between 5 and 30mm. No tools are required. The frame comes with fixing legs which holds the system in place. Simply insert and lock the speaker, either by rotating it for the round in-ceiling models, or by applying a pressure on the frame for other models.