POWERGRIP YG-3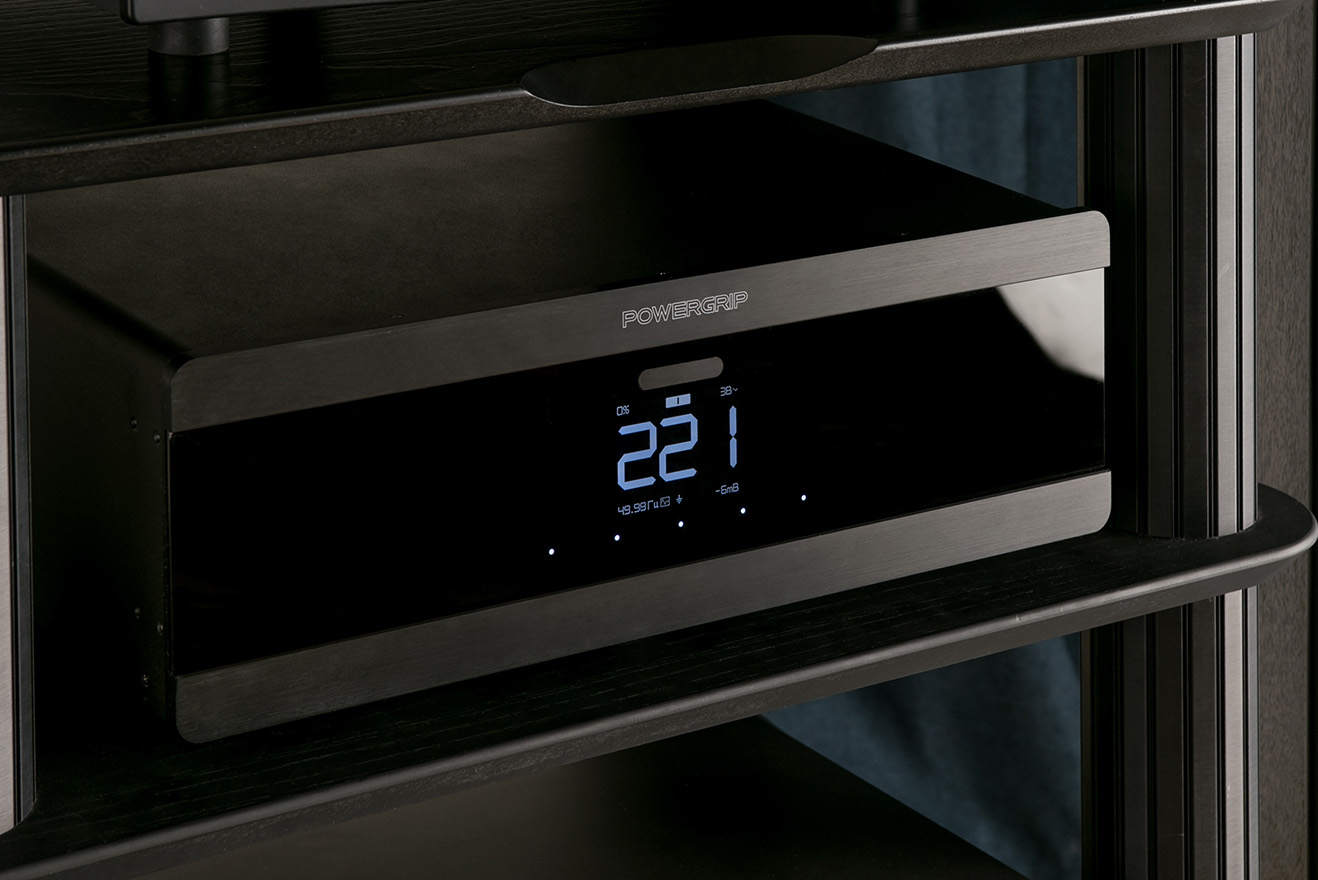 HIGH CAPACITY
16A, 3680W. Good base for any power hungry system. 6 specially designed sockets for amplifiers
12 SOCKETS
All devices in your system will be connected to one power console. 6 groups can be powered on/off separately.
EVEN MORE
Antenna grounding
Wi-Fi for control
Enhanced settings menu
Configurable filtering
DC filter on demand
Power line monitoring
SIMPLE TO CONTROL
7 sensor buttons. Mobile App via Wi-Fi. Power sensor will switched your system on if one of your devices is switched on. Trigger in/out, RS232 for professional control.
PROTECTION
POWERGRIP YG-3 got most reliable 3 level protection system. You can be sure no troubles in power line will harm your devices. While keeping your devices in safe, YG-3 itself will keep alive up to 320V! If more than 320V, simple fuse change will bring it to life.
DISPLAY
Any color. Few styles. Power line monitoring. Light sensor controls display brightness till full off state.