CDt
The Cyrus CDt is a 'transport-only' version of our multi-award winning CDi. If you're looking for a player as part of a Cyrus system, to plug into the Classic AMP or one of our pre-amplifier products – this is the version to go for. No whistles or bells – just a brilliantly clean and perfectly delivered performance from our award-winning transport.
SERVO EVOLUTION
The new SE platform is quite different because it is specifically engineered to retrieve data from an audio CD with the fewest errors. To provide the ideal data output for hi-fi, Cyrus controls the whole electro mechanical servo system to provide much better quality audio than has previously been possible with conventional drives.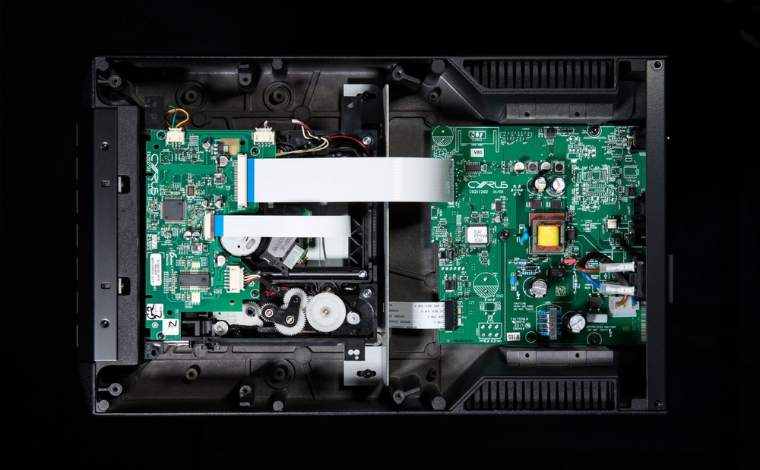 PURE TRANSPORT OPERATION
By removing the onboard DAC, the CD t works purely as a digital transport. Removing additional circuitry allows the CD t to focus purely on data retrieval and a high performance digital output.
PRECISION SLOT LOADING DRIVE
CD t features the latest generation of our slot load CD technology. This quiet and low contact mechanism provides myriad benefits to the traditional tray method of loading a CD whilst also de-cluttering the front panel for an improved aesthetic.