8″(20cm) 400W SLIM SUBWOOFER
In addition to its 400-watt power and its Flax cone for a natural sound, one of the highlights of the P 20 FSE subwoofer is its unique slim design, making it light and even easier to install in your vehicle.
Its built-in motor adds to its compactness, without compromising on the power delivered. Its robust shaped rubber surround allows impressive articulation, synonymous with extended frequency response and deep bass reproduction. Finally, the 1 1/2" (38mm) coil on glass fibre stand reduces overheating to guarantee perfectly adapted ventilation.
P 20 FSE is the ideal compromise for a very compact sealed-box use (6 to 9L).
KEY POINTS
Unique, patented Flax cone
"Dual Magnet" motor
Made in France in the Focal workshops
Slim design, even easier integration
Power and precision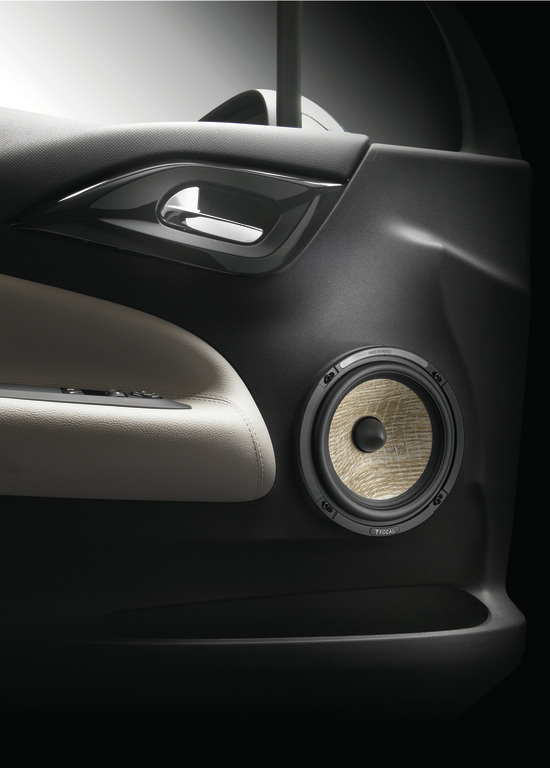 THE FLAX CONE, EXPRESSIVE AND NATURAL
This flax cone has been exclusively made in France by Focal since 2013. With its original design, it is 100% geared towards acoustic performance. This sandwich cone is formed of a flax fibre core placed between two thin sheets of glass fibre. Flax is a fibre with the unique ability to reproduce a very natural sound without colouration, with a rich reproduction in the midrange and clear bass strokes. Its lightness offers great dynamics, while its rigidity sustains the bass and provides good damping to deliver a faithful listening experience. Flax fibre is twice as light as glass fibre as it is hollow. Its very low elasticity makes it ideal for increasing the flexural rigidity module of a sandwich structure.