We are used to install the Focal Dome Flax Speakers mostly on the ceiling or on walls. But not this time. As you can see they look simply awesome by just resting on a furniture as well. This is what we like so much about them. They are simply the most versatile speakers we ever met!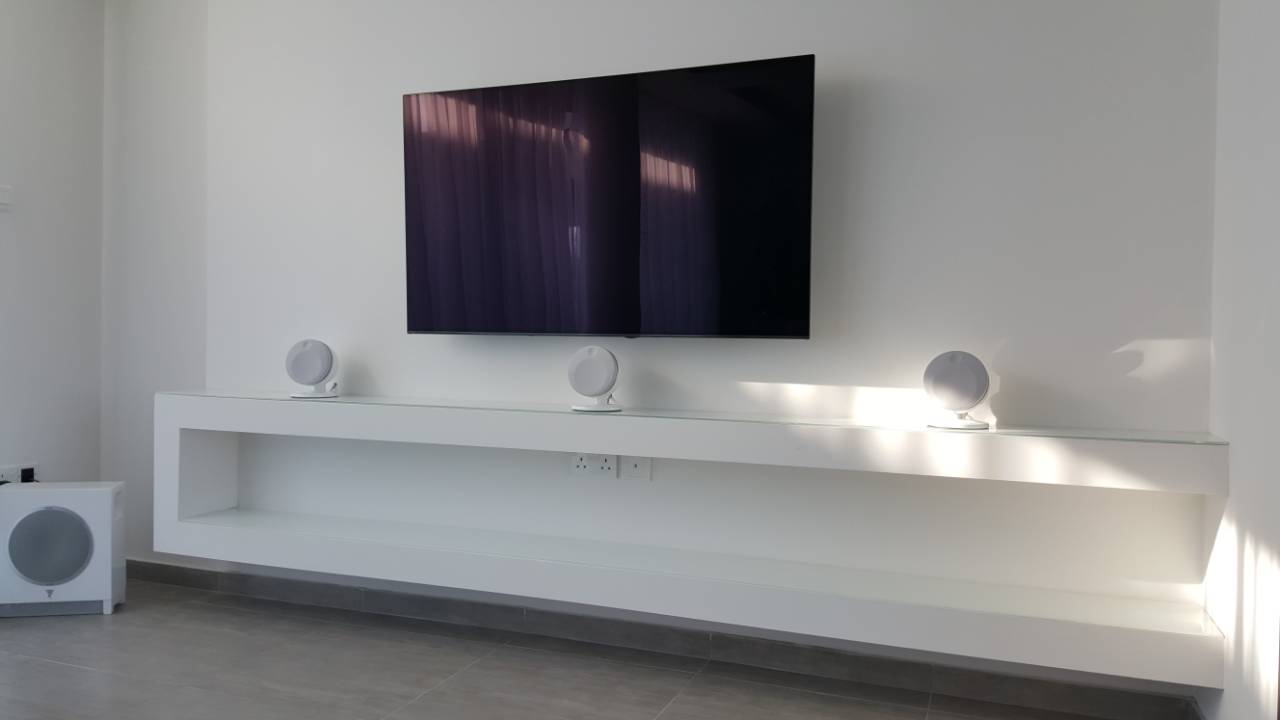 Ceiling Speakers are an excellent and aesthetically pleasing solution for the the rear speakers.
We have done it so many times and simply works. By bending the rules of the Home Cinema guidelines (Just a bit!) we can still provide a stellar performance using the Focal 300 Series (ICW 4) speakers.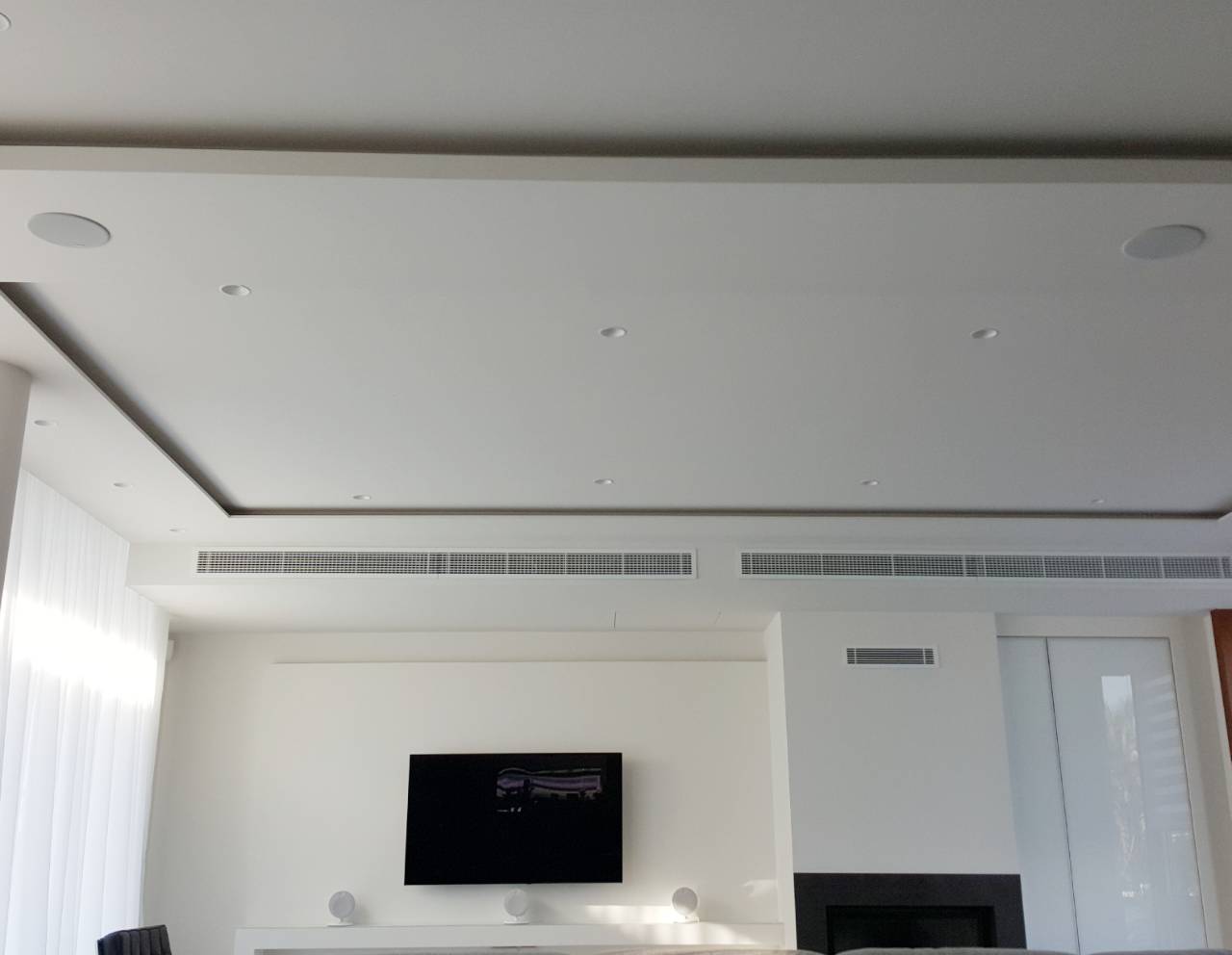 The Taga TOS-600V.2 are the perfect companions for your outdoor areas. Their UV treated construction will ensure that they will withstand the weather test while filling your premises with music effortlessly.
"Having music outside was always on our minds, and these Taga Harmony Speakers sound fantastic. They won us over from the first time we auditioned them"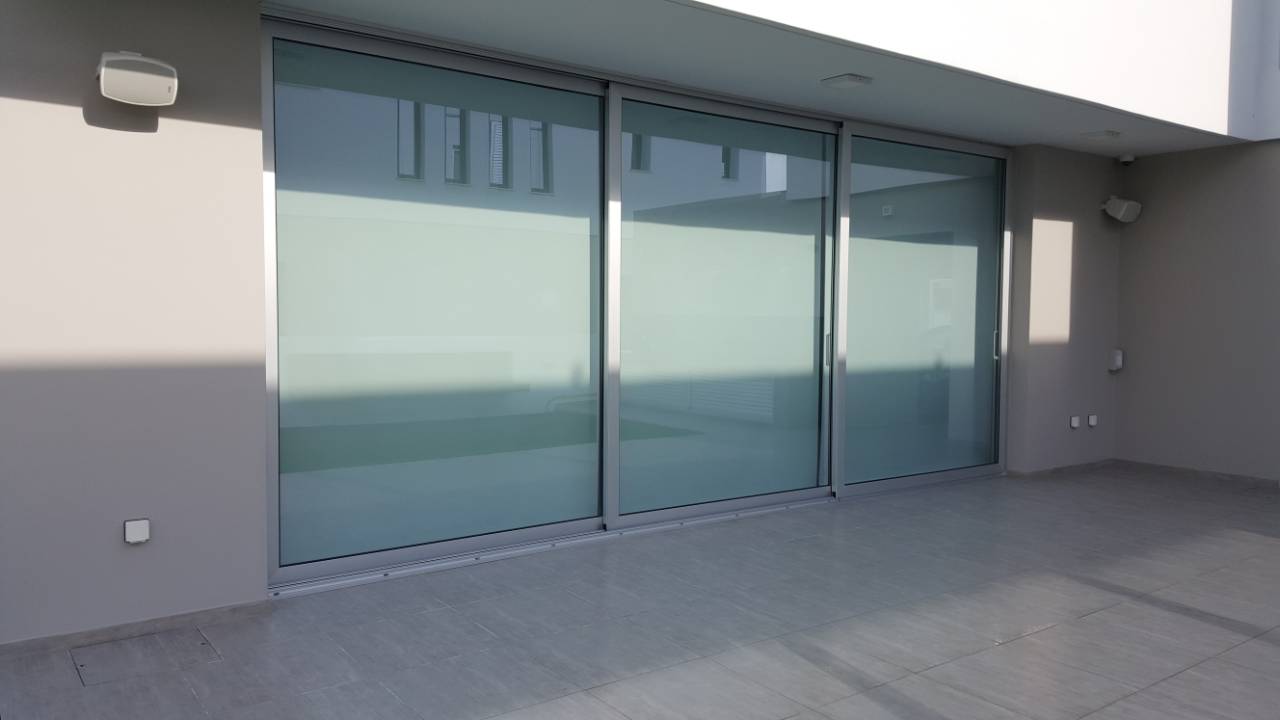 Using the MusicCast App, the whole house is being filled with music! Any source (Internet Radio, USB, AirPlay 2, Spotify, Tidal, TV Sound, CD Player etc) can be played anywhere at whatever volume!  It's really that simple. All you need is a smartphone or tablet (Android or iOS) and you are good to go. Total control at your fingertips.
"The Yamaha AV Receiver can handle the Home Cinema Setup while also controlling the extra 2 Zones (Kitchen & Outdoor Areas) independently"
"HELP! I DID NOT UNDERSTAND HOW WILL I CONTROL WHERE MY MUSIC PLAYS!"
Deep breath! Relax, and watch the following video that explains How does MusicCast work!
This is what we used to make this happen:
3 x Focal Dome Flax Speakers
2 x Focal 300 Series IC4 Ceiling Speakers
1 x Focal SUB AIR Subwoofer
1 x Yamaha Aventage AV Receiver
1 x 65″ Samsung 4K TV
100m x The Chord Company Leyline Speaker Cables
3 x The Chord Company C-View HDMI Cables
1 x The Chord Company C-Sub Subwoofer Cable