Welcome to Dolby Atmos 5.1.4! This setup consists of many "hot products" and it was a breeze to install.  We loved every moment of it, even with the challenges that arise when there are no provisions for the cabling since this was not planned from the beginning. Let's get to it!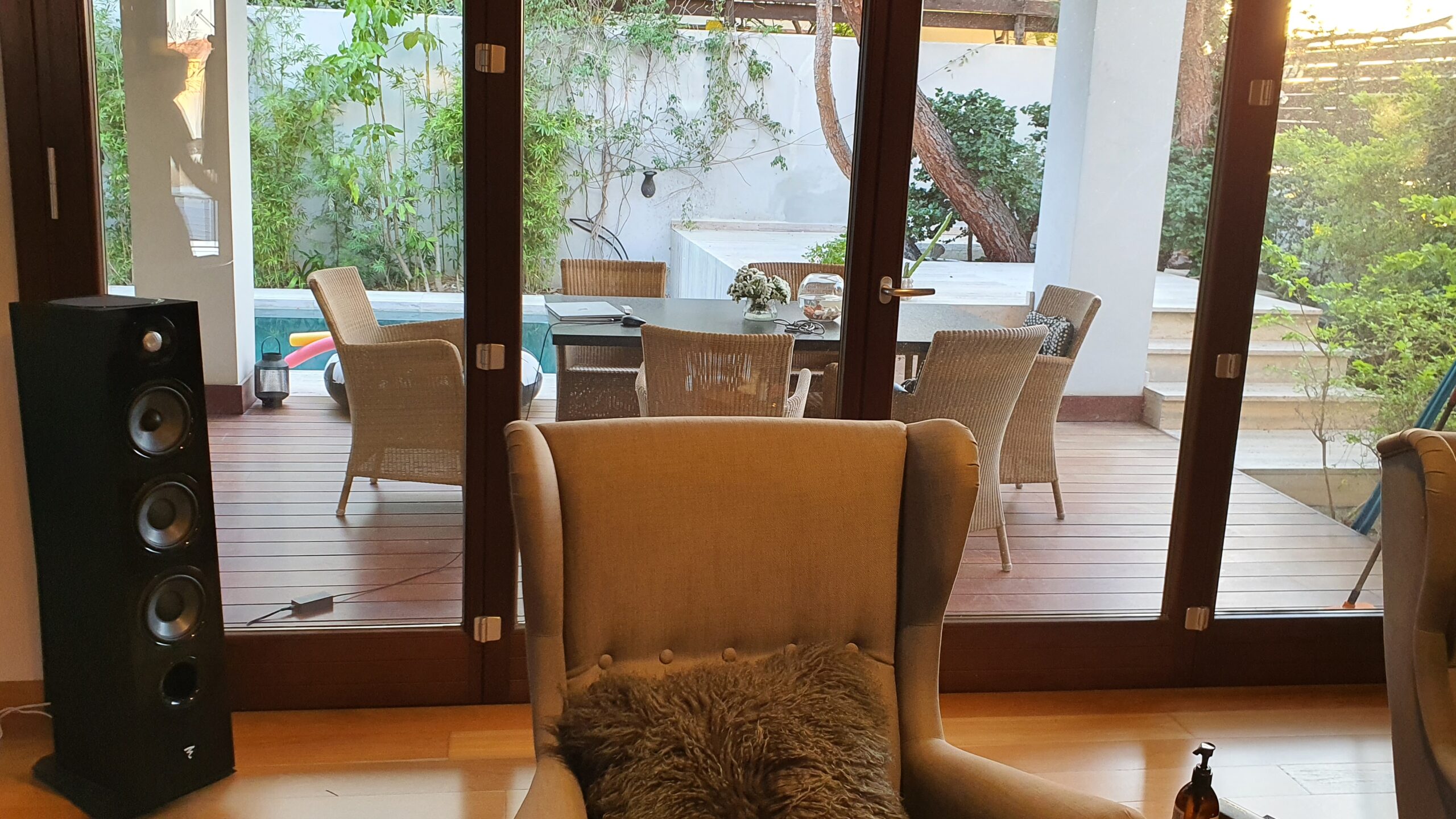 Accommodating the Dolby Atmos speakers is always a challenge.
We have chosen the Front (Left & Right) and Surround (Left & Right) speakers to be the exact same model. The reason is quite simple. The chosen models (Focal Chora 826 D) are Floor-standing speakers that feature an extra speaker driver on their top surface, angled appropriately to fire the critical sounds that are part of the Dolby Atmos Immersive Experience. This eliminates the need of having overhead speakers if provisions are not available. Just like in this case.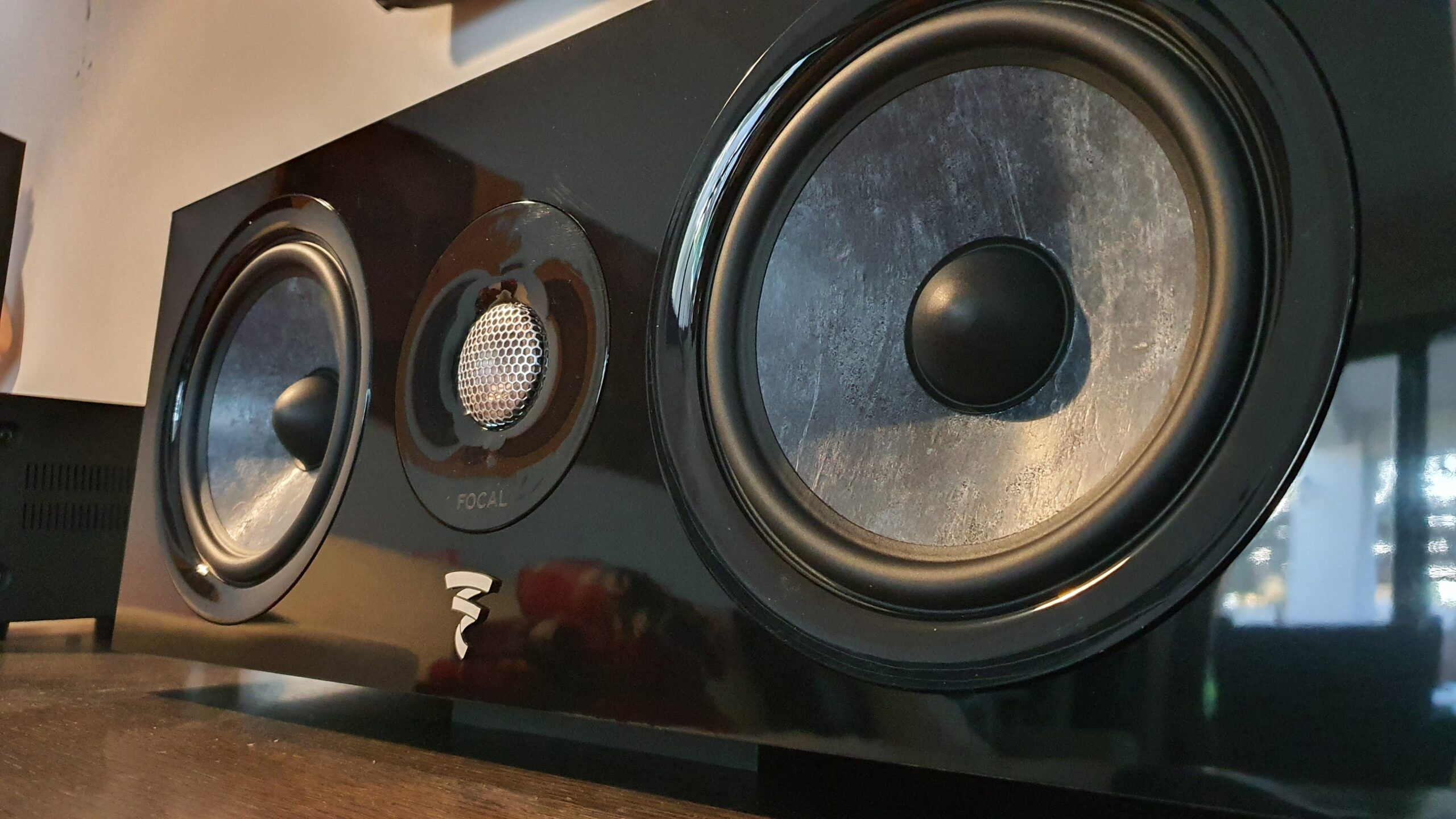 The Center speaker is always an important ingredient of all of our setups.
Check out the new Chora Center Speaker using the all new Slatefiber cone. The Slatefiber cone is a composite cone comprising recycled non-woven carbon fibres – Focal is the first brand in the audio field to use recycled carbon fibres in its speaker drivers – and thermoplastic polymer. The combination of these two materials results in excellent acoustic performance, in terms of sound velocity as well as rigidity and damping. Once installed and calibrated properly, this might just be the best Center Speaker in its price range!
Low Frequencies. We need them. We love them.
The Subwoofer. The heart & home of the word "impact" when it comes to a Home Cinema setup. We chose the Focal SUB 1000 F that use the hugely successful Flax cone.
Flax cones are oriented towards acoustic performance, high-tech and give an original design to the brand's speaker drivers!
After more than five years of research and development, engineers at Focal reveal in 2013 a new cone made of high-quality flax fibers. F cone are characterised by their natural sound, with low coloration, their richness of reproduction in the midrange register and their tighter bass.
F cones are made of high-quality flax fibers core enclosed by two thin layers of glass fiber. They satisfy the key criteria of a high performance diaphragm : high internal damping, high velocity of sound and high flexural rigidity.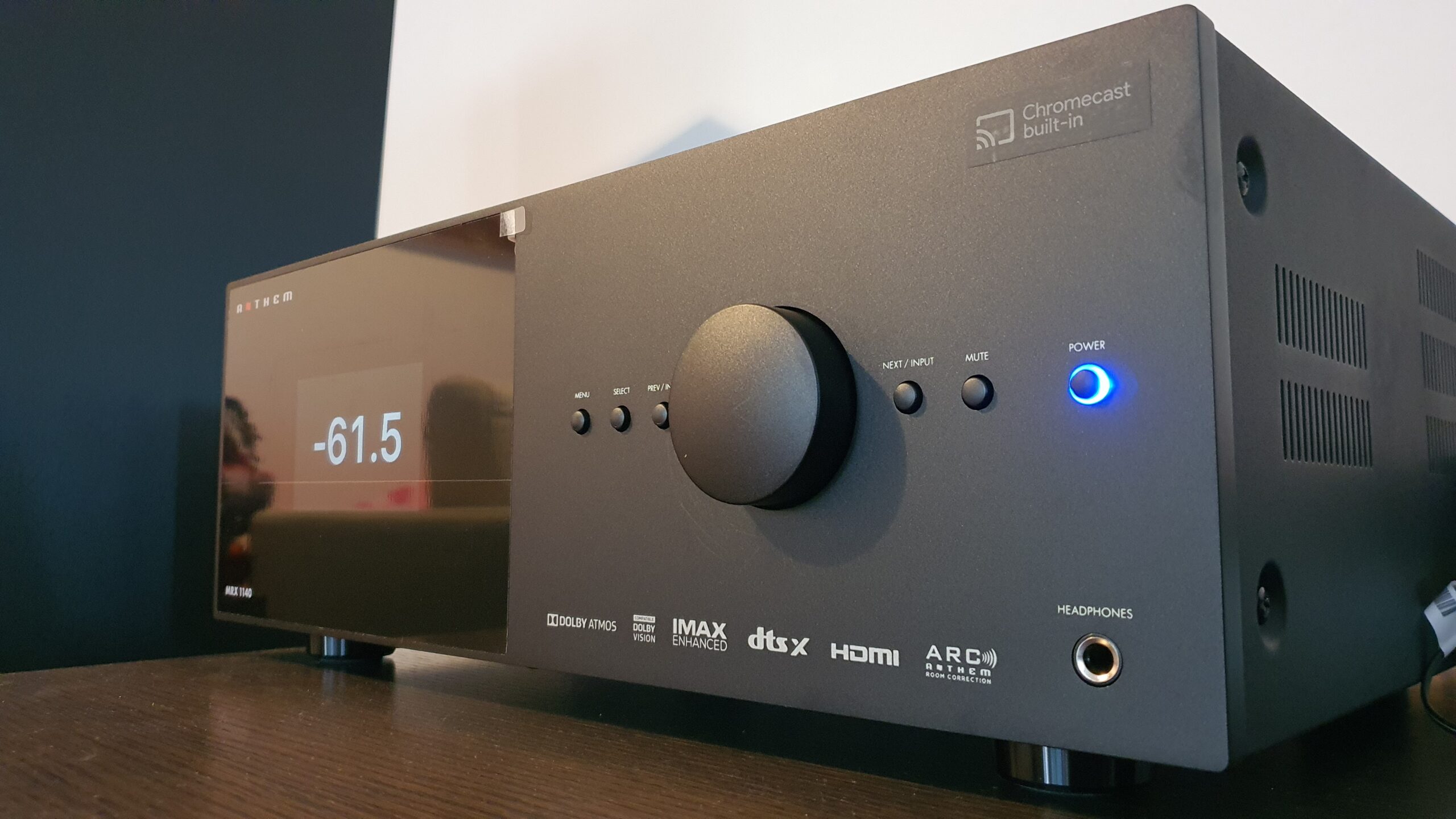 The mighty Anthem MRX-1140 powerhouse.
Anthem's MRX A/V Receivers are about maximizing performance for the money. Building on the feature set of our previous models, Anthem added the newest version of ARC Genesis, a redesigned and more accurate calibration microphone, Anthem Web User Interface, integrated streaming support, object-oriented audio codecs with support for up to 15.2 channels and the clean power delivery Anthem is known for with up to 140 watts per channel.
Since in every Home Cinema setup, the most problematic aspect is the room acoustics, it makes sense to try and tackle that problem as much as possible. Sure, we can add acoustic panels (that in some occasions is not easy since the decoration of the house does not allow it) but we still need a powerful processor / software to calibrate, tweak and compensate for the room acoustic problems. Anthem does exactly that. You can find more about this here: Find more about Anthem AV Receivers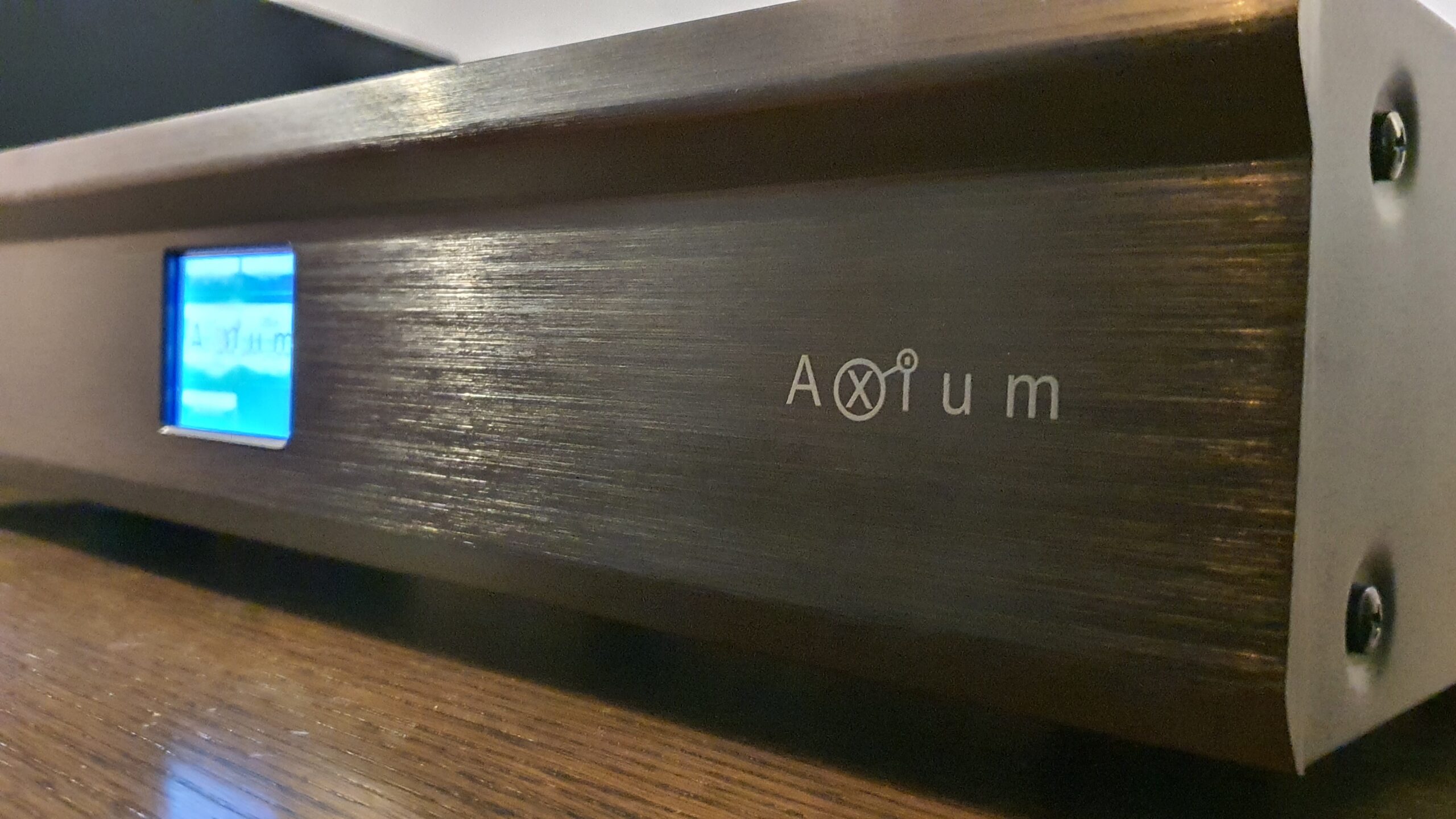 Multi-Room audio bliss. The Axium offers up to 8 Zones of individual control.
The AX-1250 features 6 powered zones delivering 55 watts per speaker and 2 independent preamp zones. 12 physical sources – 8 combined digital/analogue and 4 dedicated digital coax/optical inputs.
When used in conjunction with the AX-AMM Media Manager, internet streaming sources lets you play music from thousands of internet radio stations from TuneIn Radio, listen to Spotify Connect, Tidal or from your mobile device, even from network attached storage, all controlled by the free auto discovery app (iOS and Android) or keypads that put you in control.
In nutshell: The Axium AX-1250 was deployed and took action in controlling the following 7 Zones: Living Room, Kitchen, Dining Room, Pool, Office & 2 Bedrooms ! The system allows all users to stream anything they like (Spotify, Tidal, Internet Radio, AirPlay) in a specific zone, or even link them all together if there is a party!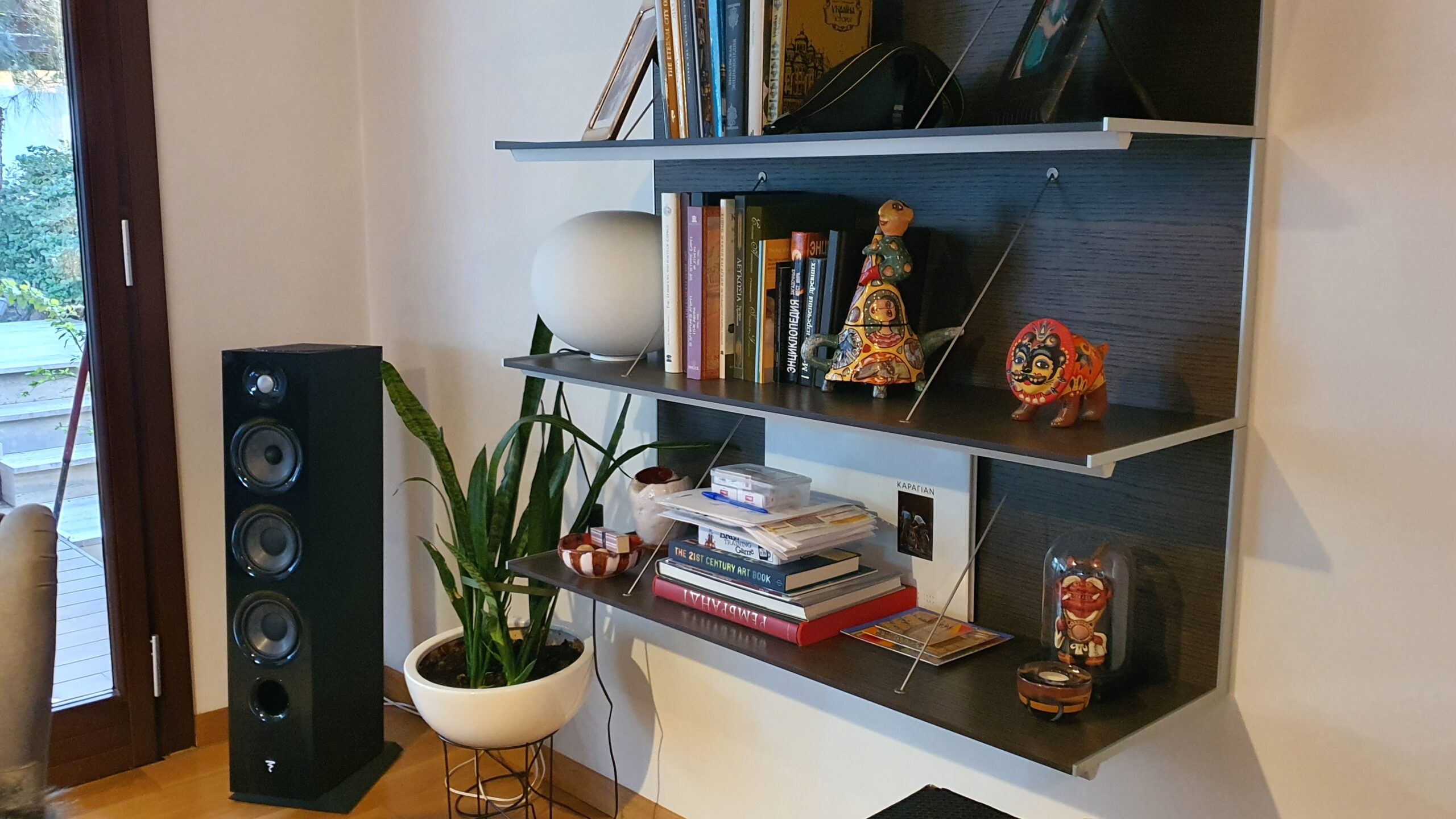 This is what we used to make this happen:
4 x Focal Chora 826D Speakers
1 x Focal Chora Center
1 x Focal SUB 1000 F Subwoofer
1 x Anthem MRX-1140
1 x Axium AX-1250
1 x Taga Harmony TA-25Mini
200m x The Chord Company Leyline Speaker Cables
3 x The Chord Company C-View HDMI Cables
1 x The Chord Company C-Sub Subwoofer Cable