Dual CS 460 Made in Germany
Our luxurious fully automatic turntable! The noble wooden chassis is an eye-catcher in every living room.
Through the high mass and the floating subchassis (platter, mechanic and tonearm are uncoupled from the rest of the chassis), all parasitic drags are absorbed.
The heavy sandwich platter eliminates vibrations, too and provide a good speed accuracy.
A special feature is the possibility to play gramophone records with 78 r/min.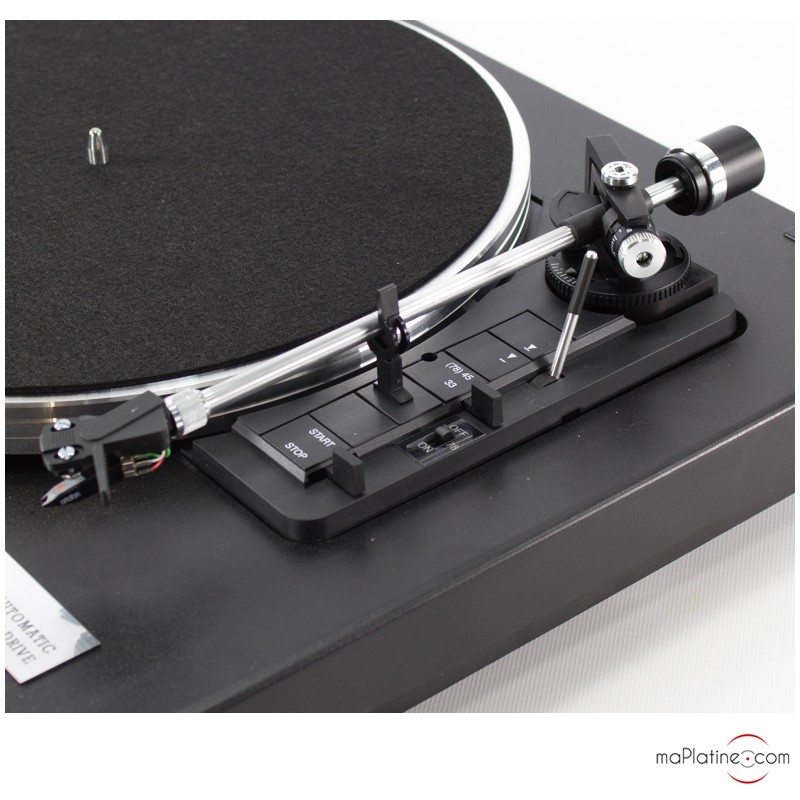 Tonearm technology:
Cardan tone arm with mass tracking force set by a high-precision torsion spring. Detachable, Torsional rigid carbon fiber headshell with 13mm (1/2-inch) fixing-holes. Adjustable tracking force and anti-skating.
Chassis technology:
Solid wooden chassis, floating sub chassis, heavy sandwich platter with additional damping mass ring for the highest fidelity sound.
Drive technology:
Belt drive with polished flat belt. DC motor with electric speed control. Viscosity-damped arm lift. Automatic tone arm top-mounted device. Auto Stop with tone arm return. Playback option for archive records at 78 rpm. Supplied with MM cartridge OM 10.