Meet the multi-talented Uniti Star
Enjoy everything from CDs to music-streaming services to radio stations ­- even a boost to your TV sound ­- with the incredibly versatile Naim Uniti Star. Award-winning performance combines with excellent build quality and usability, wrapped in a beautiful British design that will give you years of entertainment.
Uniti Star's exceptional CD playback, and its ability to 'rip' discs to your own archive, will bring new life to your CD collection. It also expertly handles all the top music-streaming services – including Spotify, Apple Music, TIDAL and Qobuz – plus offers easy Apple AirPlay 2, Chromecast built-in and Bluetooth playback.
Uniti Star can also seamlessly play with other music systems around your home, and connect to your TV via HDMI, so your favourite shows and movies sound better, too.
Master the Uniti Star and explore a world of music via the Naim App; there is also voice-control support for Google Assistant and Apple Siri, and even a smart remote control handset.
The powerful Uniti Star sounds magnificent with a wide range of loudspeakers – we suggest Focal as the perfect partner. Discover the Bundles
Enhanced Feature Set
Uniti Star uses Naim's unique music-streaming platform, delivering peerless performance that scales from wireless speakers up to reference-level players. Stream from a world of music services, including Spotify, TIDAL, Qobuz, Apple Music and more, or direct from your devices via Bluetooth, Apple AirPlay or Chromecast. There's also UPnP support for ultra-high resolution (up to 32bit/384kHz) streaming of your own music collection, plus Mu-so is Roon Ready. An HDMI ARC input makes it easy to enjoy better sound from your favourite TV programmes, films and games..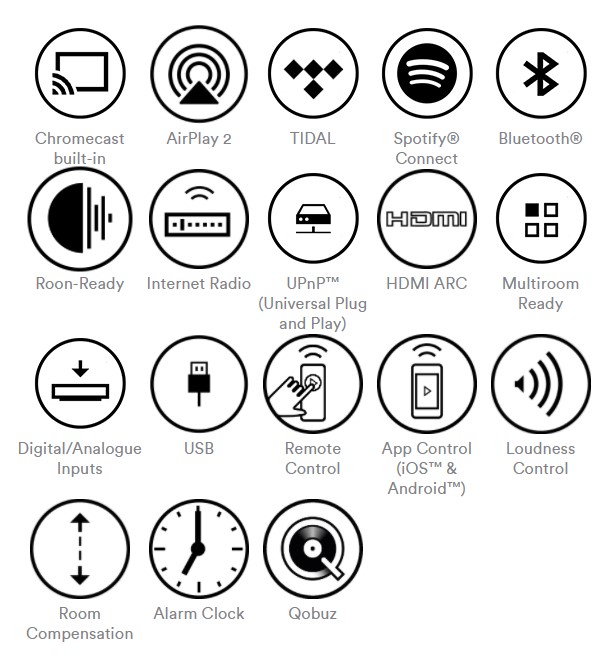 Multiroom Music Made Easy With Smart Integration
The Naim App – available for Apple and Android devices – makes it simple to control your Uniti Star, and even link up other music systems around your home into a stunning multi-room set-up.
Use the App to access all your music, including your favourite radio stations, streaming services and playlists, and explore artist discographies and biographies.
Uniti Star works seamlessly with other Naim streaming products, including Mu-so systems. Choose the same song in beat-perfect sync or play different music in different rooms. You can also pair Uniti Star with other AirPlay 2-compatible wireless speakers via the Apple Home app, or with other Chromecast built-in devices via the Google Home app.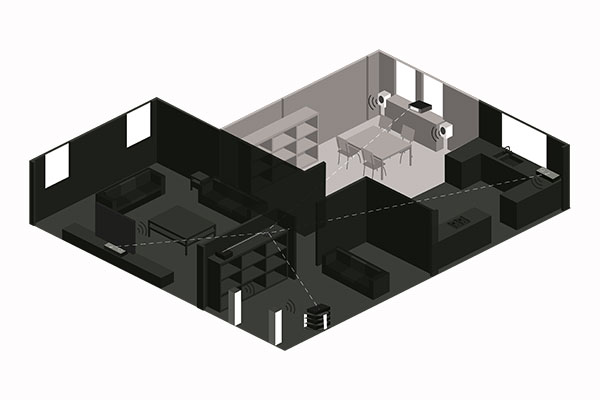 Upgraded App Control
The updated Naim app allows you to browse by artist, genre, album and more, complete with artwork and extended music information. Control volume, light settings, room modes and create playlists.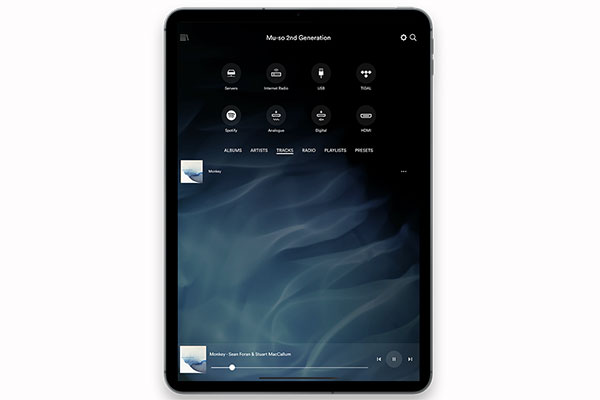 Discover the Naim Uniti Star