Major performance upgrades and now with added love for vinyl.
In the six years since the last NAIT integrated amplifiers were released, our research and development team have worked on a range of amplifier improvements. The result is upgraded power amplifier sections for SUPERNAIT 3, delivering greater pace and intimacy to their musical delivery – whether it's driving a pair of loudspeakers or your favourite pair of headphones.
SUPERNAIT 3 has received significant performance upgrades, including a built-in phono stage, making it a perfect partner for turntables, as well as for streamers, CD players, or any other music source people want to enjoy with the signature Naim sound.
It also includes a Class A preamp output stage which doubles as a headphone amplifier and ceramic heatsink technology that minimises capacitive coupling between the chassis and output transistors for optimum sound quality.
Its inputs are each individually decoupled and hand-wired to minimise noise and interference while internal switching employs ultra-low-noise, constant current sources which are derived directly from the electronic design of the flagship NAC 552 preamplifier.
The SUPERNAIT 3 can be upgraded with our external power supplies, power amplifiers and even cabling upgrades to get the best from all sources.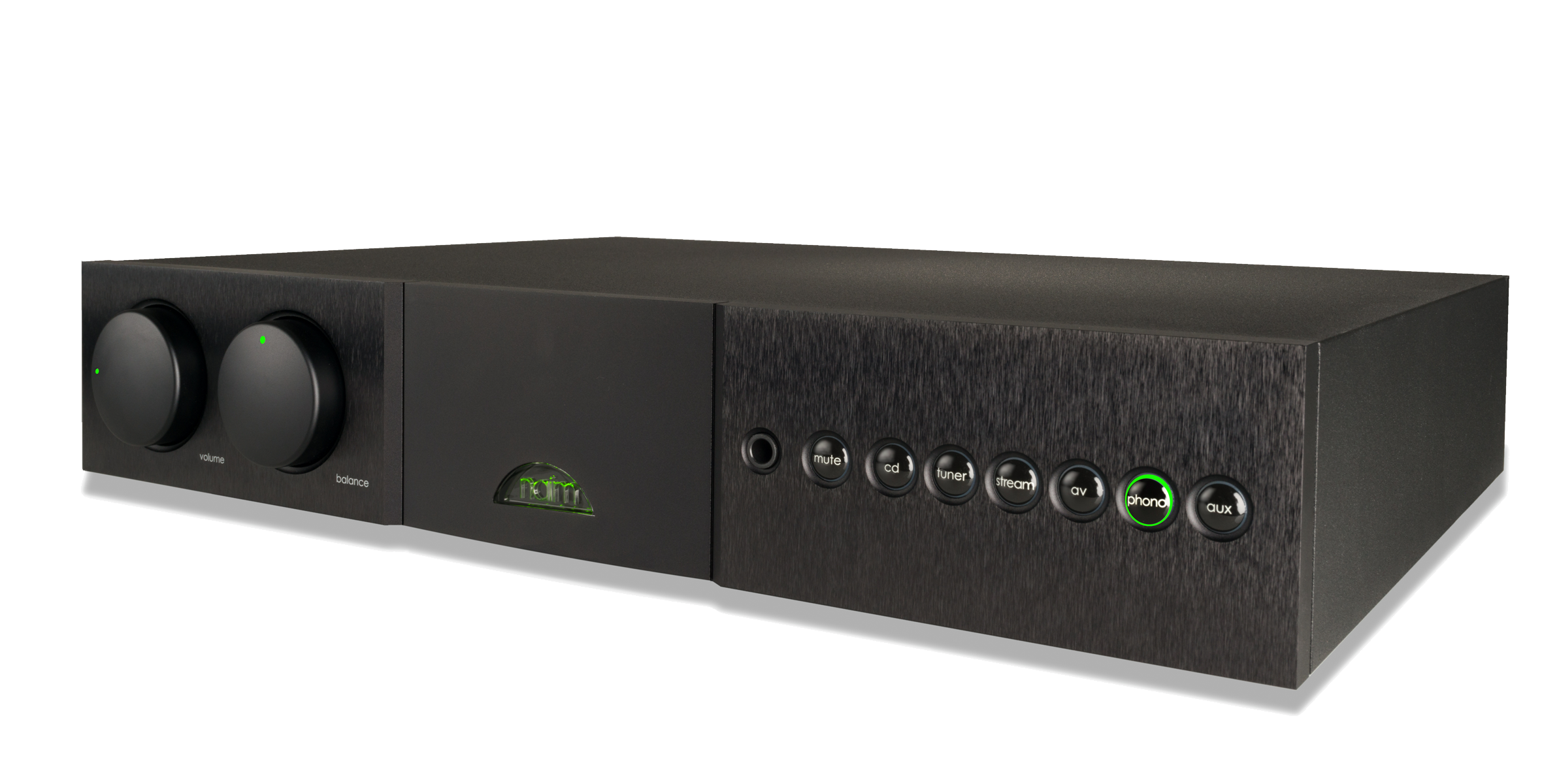 Features
With our typical obsessive attention to detail – all in service of achieving the most authentic musical performance – the SUPERNAIT 3 benefits from the following features:
Class A headphone amplification
Alps Blue Velvet volume control
Reed relay input selection
Ceramic insulators for the power transistors
Galvanically isolated microprocessor control section
Microphonic-isolating PCB mounts
Step up from the NAIT XS3 to the SUPERNAIT 3 and you benefit from a range of superior features, all designed to deliver even better sound quality:
Full 24V DR module built-in: enjoy the purer power and performance improvement of Naim's Discrete Regulation technology for the entire pre-amp stage.
Larger toroidal transformer in the power supply: provides greater power and speed of recovery
Additional leaded through-hole components in the signal path: further minimises negative effects of vibration and transient thermal conditions
Chassis-mounted input sockets hand-wired to the circuit boards: offers enhanced vibration isolation
Full Alps Blue Velvet balance control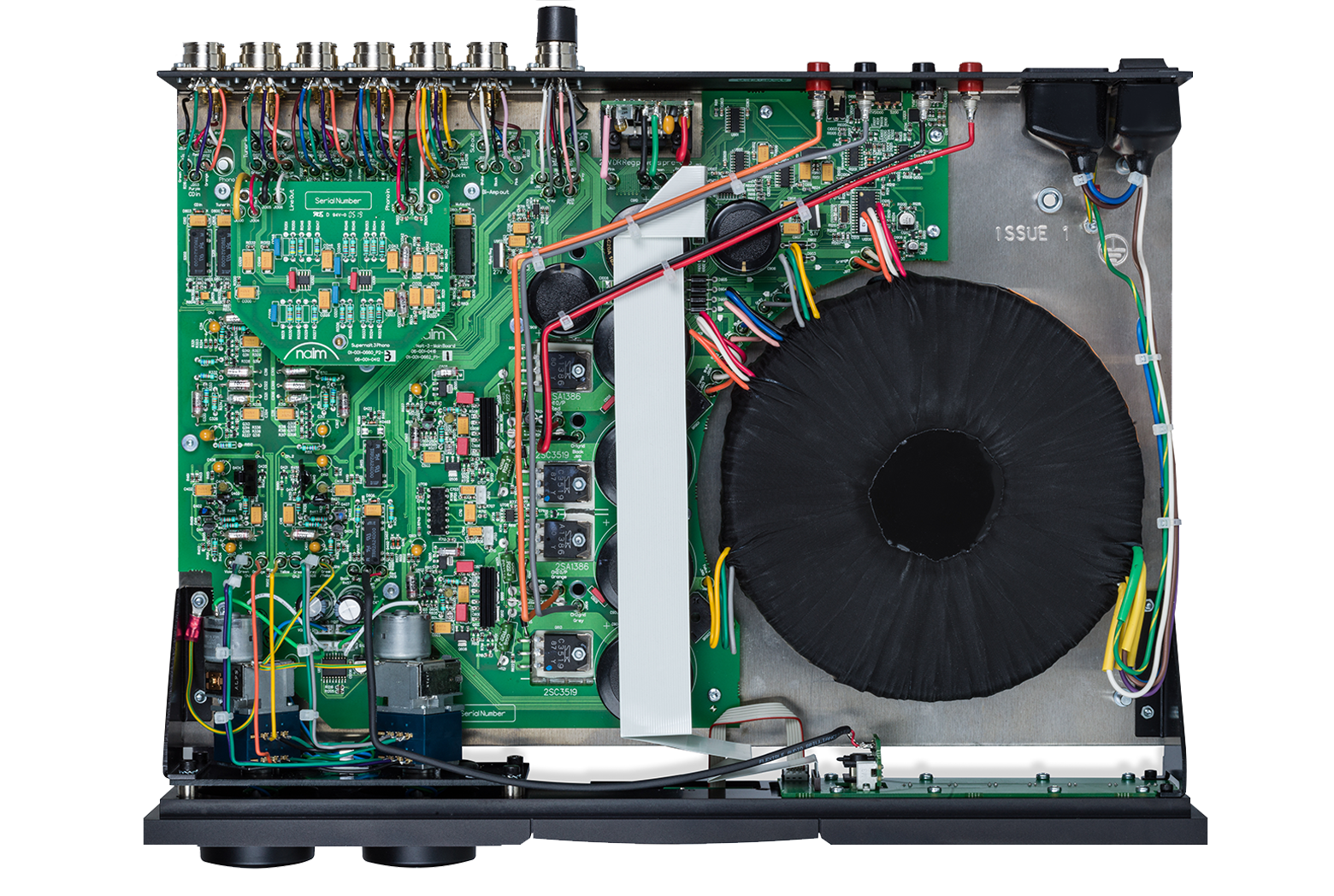 Technology & Craft
The upgrades in more detail:
Our R&D team has found a way to more than double the speed of the voltage gain stage, which in turn doubles the rate at which the speaker output stage can react.
The second gain stage transistors have been optimised, so they no longer need to be shielded by a cascode stage transistor. Removing the cascode means less amplifier stabilisation is required: that doubles the slew rate and delivers an uplift in sound quality.
The phono circuit topology comprises 3 stages: the gain stage, passive equalisation and final gain and active equalisation. This enables excellent noise performance, extended RIAA equalisation beyond the audio band and great overload headroom.
All RIAA equalisation capacitors and the RIAA resistors are 'through-hole' mounted film designs, with low microphonic pickup and excellent transient performance. As phono stages are 1000x more sensitive than other inputs, this greatly benefits the sound quality.
Input impedance is 47kΩ in parallel with 470pF capacitive loading; the gain is perfect for 5mV moving magnet cartridges.