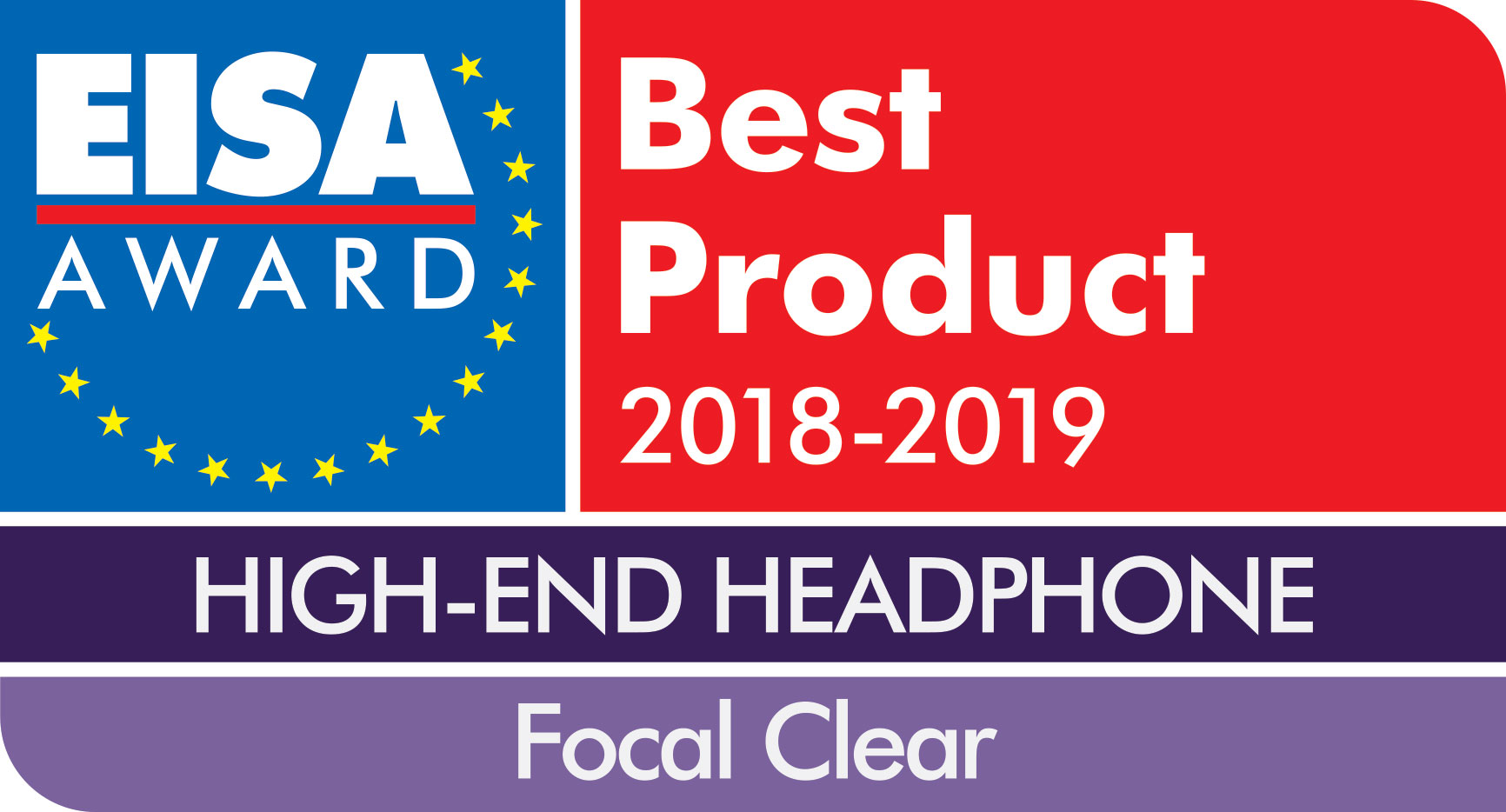 ABSOLUTE ACOUSTIC PURITY
CLOSED-BACKED CIRCUM AURAL HEADPHONES
Clear are our brand new open-back high-fidelity headphones made in France by Focal. Continuing in the spirit of Utopia and Elear and using the best of Focal technologies, Clear offer the sensation of listening to your favourite music in a space that no longer has limits. Discover the emotion of music, thanks to Clear's ability to recreate the tiniest details of the recording.
Clear provide listening worthy of the best speakers. The latest addition to Focal's top-end headphones range, Clear use the new generation of totally open backed full-range speakers, precisely revealing the tiniest details for ultra-realistic listening. With their design surpassing Elear in terms of openness, Clear make you simply forget that you are wearing headphones. The widely held impression that headphones reduce listening space disappears, thanks to Clear's open ear cushions. The technologies chosen and the aluminium/magnesium alloy M-profile dome, preserve breadth and dynamics worthy of the best high-fidelity speakers. These headphones will become essential: they come with a hard transport case and three cables providing the best solution for different types of audio equipment.
DETAILING FOR PERFORMANCE
This thoughtful design also maintains the realism of sound reproduction: micro-perforated ear cushions and the shape of the headband make them light, comfortable and even more open. The sound is characterised by unparalleled uniformity, guaranteeing the best performance.
NEW GENERATION SPEAKERS
Clear use a new generation of Focal full-range speakers. For this, we have developed a copper 25.5mm x 5.5mm high unsupported coil. The effect of using copper is to achieve an extremely high magnetic field in the coil. In listening terms, this means uncompromised respect for the dynamics of the audio signal. The tiniest details of the recording are revealed.
SUITABLE FOR ALL SYSTEMS
Clear come with 3 cables for use with every type of electronic equipment, from the audiophile portable music device to top-end amplification, with 3.5mm mini jack, 6.35mm jack and XLR 4 pin connectors. Cables are low resistance 24 AWG OFC copper, with cotton braided sheaths.
KEY POINTS
• Headphones Made in France
• Open-back circum-aural headphones dedicated to low noise environments
• High-fidelity pair of headphones featuring full range loudspeakers made of Aluminum-Magnesium 'M' shape dome
• Mechanical design offering a full compatibility to any morphology
• Balanced cable with channels separation for fast and easy custom-made solutions (bi-amp)
CLEAR VOTED "HIGH-END HEADPHONES 2018-2019″
Manufactured in our French workshops, Clear headphones is a reference high-fidelity open-back headphones. Incorporating an exclusive open-back full-range speaker driver, several technologies inspired by Utopia and an "M" profile dome, Clear delivers a sound worthy of the best acoustic loudspeakers. The sound rendering is magnified by a careful design. And not only do they look great, but these headphones are also comfortable and lightweight, two essential features at Focal.
Clear delivers a wonderfully open and translucent sound thanks to clever design and excellent build quality. (…) Focal has gone all out for greatness, and Focal succeeded. EISA JURY 2018