3-WAY IN-WALL LOUDSPEAKER – 300 ICLCR5
The 300ICLCR5 in-ceiling loudspeakers are made in France and are dedicated a residential use. This LCR (Left, Central, Right) loudspeaker is ideal for building an exceptional Home Cinema set-up, in rooms up to 320ft². This in-ceiling loudspeaker is perfect for very open-plan spaces without any nearby rear wall. Five uses are possible: front left, centre or right channels, rear left and rear right channels.
These loudspeakers are equipped with Focal's famous Flax cone woofer and a tweeter with an inverted dome to deliver perfect acoustics. The bass are controlled and articulated for an optimal fidelity. Flax cones produce an intelligible sound, ideal for movie dialogues. The trebles are very precise. Re-discover your favorite movies.
Thanks to the horizontally orientable mid-treble plate you can focus the sound on the listening point. The medium and tweeter levels are adjustable to perfectly fit the acoustic environment. The sealed cabinet provides the same level of performance wherever the product is installed.
The key quality of these new loudspeakers: Ease of installation and rapidity, with the patented EQI system (Easy Quick Install). No tools needed! These new products also meet the most essential criteria regarding use and installation: frameless, magnetic grilles, anti-vibration feet…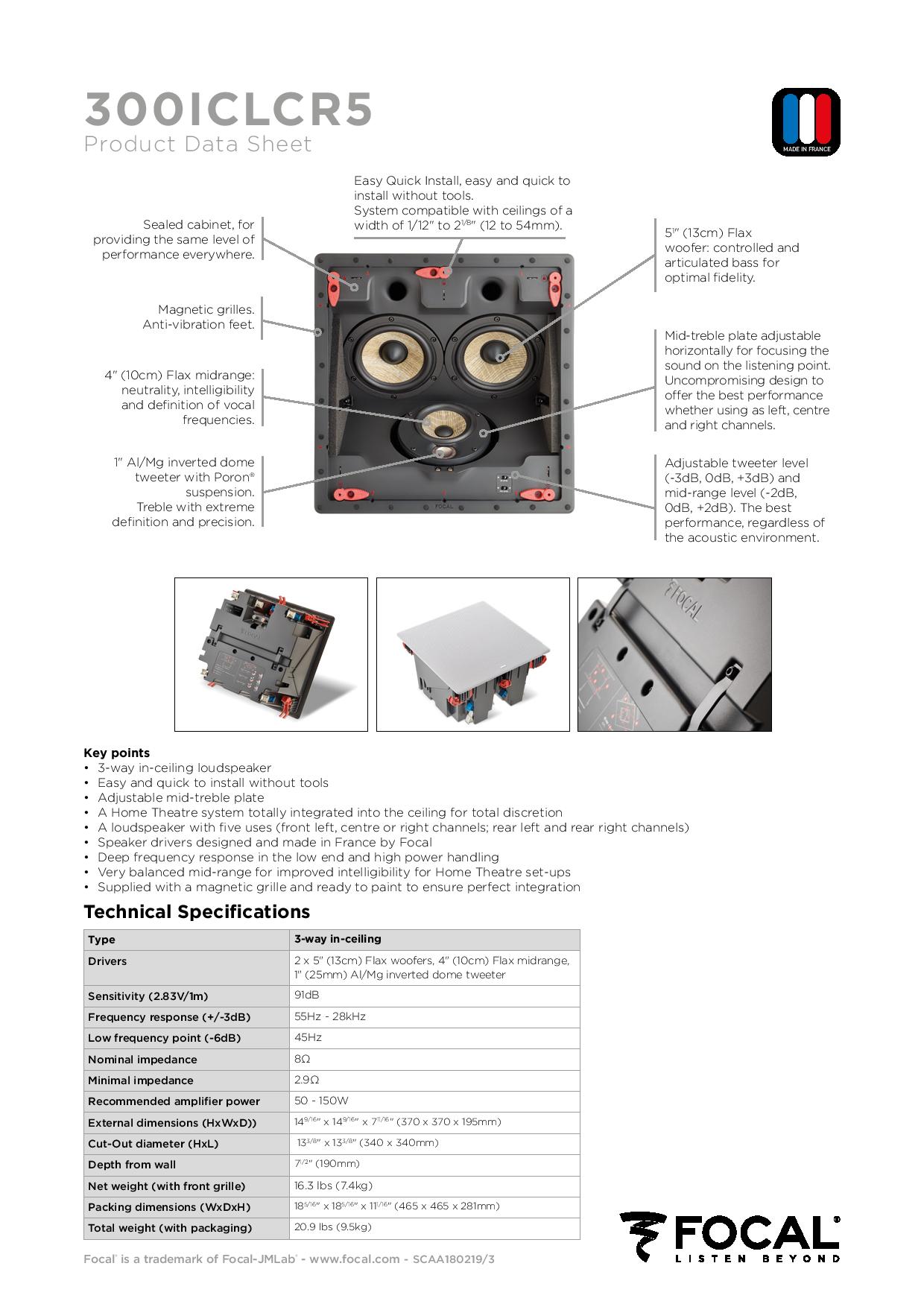 SO ORIGINAL FLAX CONE
All the speaker driver cones of the 300 SERIES range are made using Flax sandwich technology. Flax is an eco-textile with astounding structural properties: it is light, rigid and well damped for providing greater neutrality of the timbre and better definition.
TNV2 Tweeter developed for these products uses Focal's exclusive inverted dome technology, allowing for optimal energy transfer and limited directivity.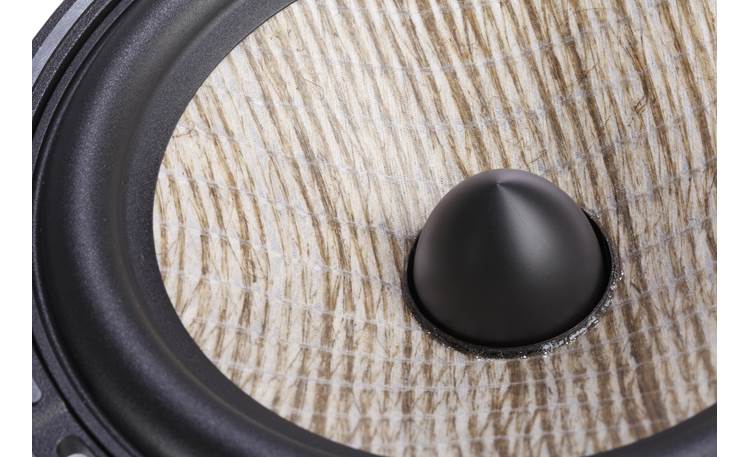 EASY, QUICK & NO TOOLS REQUIRED
The loudspeakers of the 300 Series are very easy to install thanks to the EQI (Easy Quick Install) system. The install frame is compatible with any wall or ceiling with a width between 5 and 30mm. No tools are required. The frame comes with fixing legs which holds the system in place. Simply insert and lock the speaker, either by rotating it for the round in-ceiling models, or by applying a pressure on the frame for other models.