A simple, yet effective and highly enjoyable setup. 5.1 Surround setup + another 2 zones to be filled with music!
Experience your movies in the way they were intended to and at the same time be able to play any source in another 2 zones while controlling everything from your smartphone.
It's no secret. We love the Focal Dome speakers. We always did. They provide adequate power and out-of-this-world performance for such a small speaker. Plus, they look incredible. As soon as this young couple gaze eyes upon them, they knew that these were the speakers to grace their brand new living room. This time we went for a more modest yet effective 5.1 setup to avoid over clattering the ceiling.
This is how a Dolby 5.1 configuration looks like: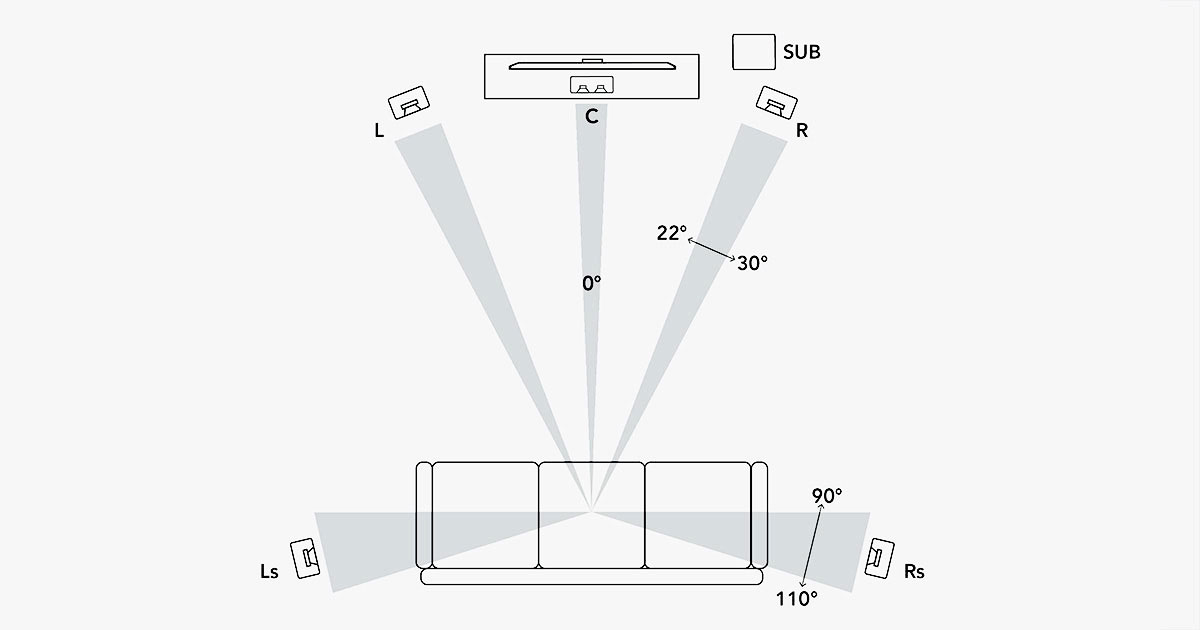 Once installed on the ceiling, the Focal Dome speakers made sure to make a statement. They look as part of the decoration while filling the living room with music and sound effects effortlessly. The Focal Dome subwoofer was conveniently hidden behind the couch which was proven to be a good position as well after the measurements we did, just like most of the times!
The outdoor/indoor covered veranda was equipped with 4 x Focal 100 ICW 6 ceiling speakers that make the 2nd zone of the system.
Control where your music is playing, at what volume and from which service! (Spotify, Tidal, USB, AirPlay 2, Internet Radio)
The Yamaha Aventage AV Receiver was placed next to the TV at pre-designed location and we must admit it was a good choice since we were able to hide all the cabling quite easily. Every source was hidden away since they can all be controlled from any Tablet or Smartphone. No remote control and direct line of sight is needed and this allows us to hide everything and keep a minimal clean look.
4 Simple Steps is all that is needed to indulge to endless musical pleasures!
Choose what you want to play (For example Spotify)
Choose where you want it to play (For example Pool Area)
Adjust the volume
Enjoy!
The outdoor speakers will be exposed to moisture and rain. This means that we need weatherproof speakers (IP66 Rating).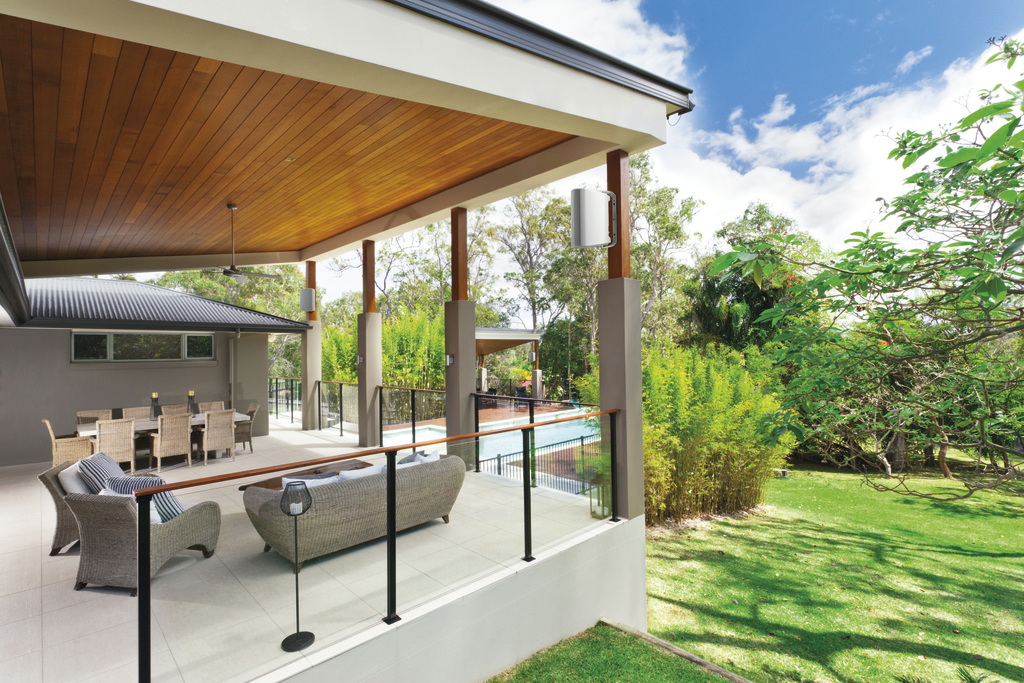 The Focal 100 OD 6 weatherproof speakers was what we chose for this project. They check all the boxes: IP66 Rating, high quality & nice design. Installed on the walls facing the pool, they look ready to serve and get the party started! In addition, we install a Taga Harmony TRS-20V.3 rock speaker on the opposite side of the pool to further enhance the sound distribution.
How we did it
Products Used