The 1000 Series range offers outstanding excellence, embodying Focal's extensive savoir-faire: exclusive technologies, unrivalled performance, multiple configurations and French craftsmanship.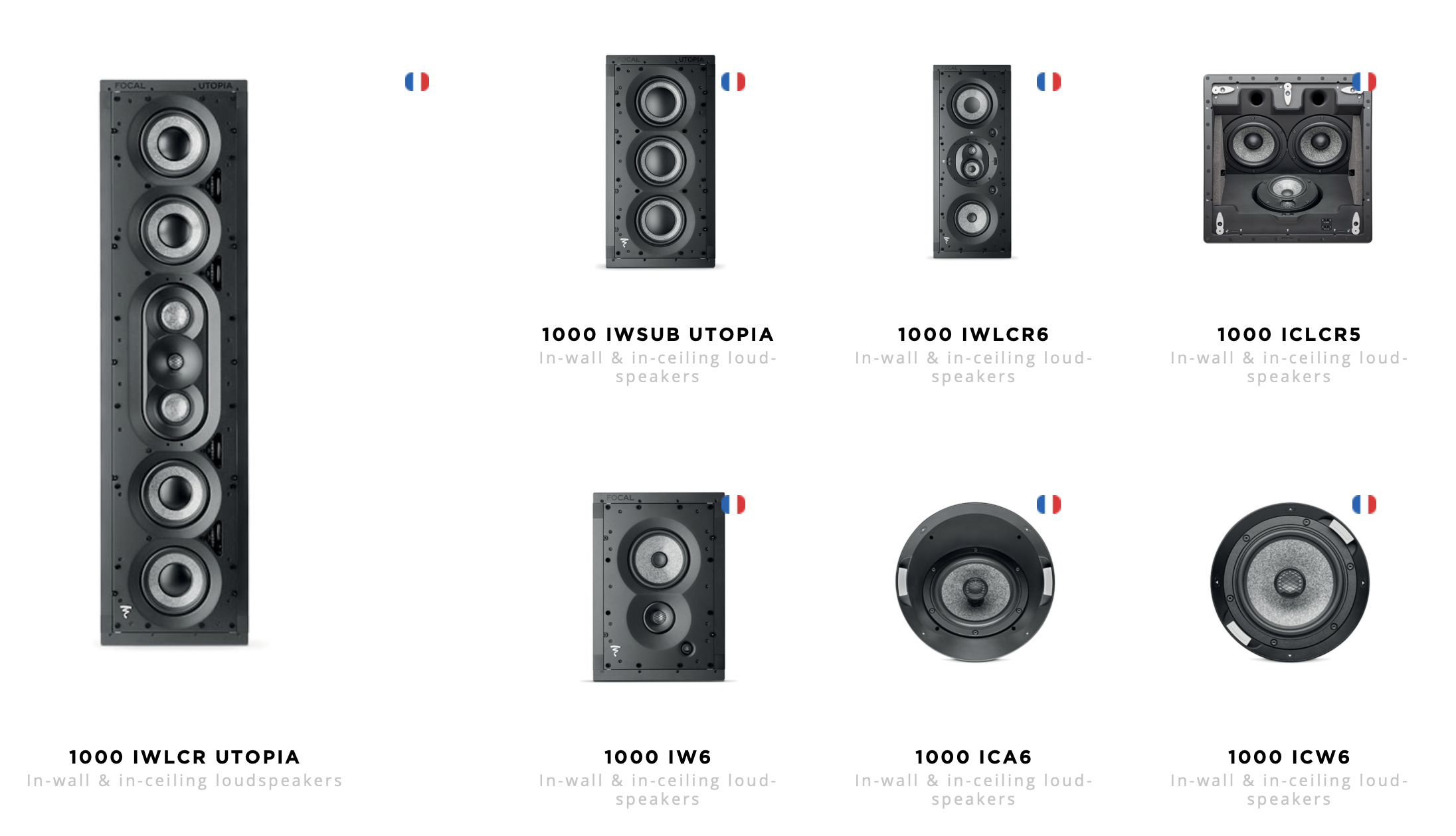 The seven integrated products are infused with flagship technology and include two Utopia products – The sign of ultimate craftsmanship and Focal's signature sound. The range promises sensational Stereo and Home Cinema reproduction.
UNRIVALLED PERFORMANCE
Made in France in FOCAL's Ateliers, the 1000 Series are equipped with Focal's world-renowned technology: 'W' sandwich cone and Beryllium tweeter. The sound delivered is remarkably clear and precise.
CUSTOM CONFIGURATION
These in-wall and in-ceiling loudspeakers are discreet, complementary, adjustable and can be positioned for flawless sound spatialization. The two Utopia products offer Focal's signature sound and the ultimate installation thanks to their performance. The flagship integrated products are complementary to the range and are designed to be assembled together.